Seeking the very best hotels with hot tubs in Dublin for a sumptuous, ultra-relaxing holiday?
Well then, let me take you on an invigorating journey through my favourite luxury accommodations with hot tubs Dublin's got to offer. From top-notch spa resorts that nurture your soul to chic boutique hotels that exude charm at every corner to swanky 5-star establishments delivering premium leisure experiences– Dublin's hotel scene truly dazzles!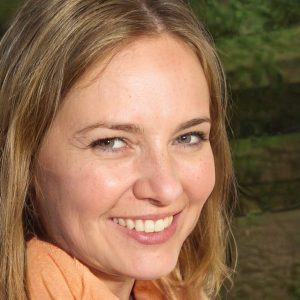 "After countless stays in Dublin's finest accommodations and countless hours submerged in the comforting embrace of various hot tubs, I've honed an eye for detail and luxury. My passion lies in uncovering the most relaxing havens in this bustling city, ensuring that you, dear reader, find the perfect spot to unwind. Trust my expertise; I've navigated the bubbling waters of Dublin's luxury scene so you can dive straight into the best experiences. Dive deep, relax, and let Dublin's charm wash over you." – Amy O'Donovan
Being fortunate enough to frequent these splendid places fairly often on romantic getaways and self-pampering weekends has given me precious insights into what each of them brings to the table. So whether it's a spectacular city view from your jacuzzi you crave or a secluded hot tub nestled amidst enchanting greenery– we're spoiled for choice here!
I can't wait for you to experience an elegant stay dipped in relaxation. Did I mention how 'bubbling' up under the open sky amidst twinkling stars amps up the romance factor?
Get ready folks! Your dreamy escape brimming with unforgettable baths awaits…but shh…which one becomes your ultimate oasis stays our little secret!
Disclosure: We partake in select partnerships, enabling us to benefit from some purchases you make via our provided links. This comes at no extra charge to you, and we value your continued patronage! 👏😀 Accommodation prices and availability may vary. Some options may not be available for your chosen dates. Thanks for your understanding and support! 🌟🙌
💁‍♀️ In a Hurry? My Top Picks for Best Hotels with Hot Tubs in Dublin
Discover the Ultimate Indulgence: Luxurious Hotels with Hot Tubs in Dublin – Uncover your very own tranquil oasis!
⭐️ Rating: 9.2/10 | 📍 Location: Dublin City Centre | 👉 View on Booking.com
Dublin's Grand Canal Square hosts the illustrious Anantara The Marker, seamlessly blending contemporary charm with traditional Irish influences. This hotel accentuates luxury with a ground-floor cocktail bar, brasserie, and an alluring spa. But what truly stands out? Their 23-metre infinity pool, is a tranquil oasis making it a top pick for those seeking the best hotels with hot tubs in Dublin.
During my stay at The Marker, the first thing that caught my attention was their impressive infinity pool. The warm, inviting water was a delight after a day exploring Dublin, offering a serene space to relax. My evening was elevated with a visit to the Rooftop Lounge, which granted sweeping views of the city's skyline. Pairing this with a refreshing drink was an experience in itself. One evening, I indulged in the Brasserie. Oh, the authentic Irish flavours using locally sourced produce were absolutely tantalising! The vibes, the amenities, and the hot tub experience were simply unmatched. Would you believe me if I said I left a piece of my heart at The Marker?
If you've dreamt of a Dublin escape that effortlessly combines luxury and comfort, Anantara The Marker should be at the top of your list. Dive into the infinity pool, sip on a cocktail with city views, and let Dublin mesmerise you.
The hotel is close to Dublin City Centre, offering a plethora of shops, nightlife, theatres, and traditional Irish pubs with live music.
This hotel is an excellent choice for Couples seeking a romantic getaway, business travellers, and anyone with an appreciation for luxury and traditional Irish flavours.
Available Facilities: Indoor swimming pool, free WiFi, spa and wellness centre, fitness centre, rooftop bar with city views.
Review from a Guest: "I like everything about the property. It was my partner's 40th birthday and they really went the extra mile." – Maria, United Kingdom.
⭐️ Rating: 9.2/10 | 📍 Location: Dublin City Centre | 👉 View on Booking.com
Roxford Lodge Hotel, a luxury boutique gem in Ballsbridge, is just 1.5 miles from the heart of Dublin. The hotel combines Victorian character with modern flair, offering rooms graced with free Wi-Fi, Nespresso machines, and stylish decor. The cherry on top? A hot tub experience that will wash away all your stresses.

On my last visit to Dublin, I stumbled upon the Roxford Lodge Hotel and what an experience it was! Every corner of this hotel whispers elegance. The rooms? Oh, they're a perfect blend of Victorian charm and contemporary comfort. But the highlight of my trip was sinking into their hot tub after a day exploring Dublin. I felt every ounce of stress melt away. The bubbles, the ambience, and the luxury of it all made it an unforgettable experience. And did I mention the delightful breakfast they serve? Absolute perfection. If you've never had the pleasure of a hot tub in Dublin, trust me, you've got to try this!

Why wait? Dive into luxury, warmth, and the ultimate relaxation that only Roxford Lodge Hotel can offer. Don't let this Dublin gem stay hidden from you any longer!
The hotel is close to: Lansdowne Road, the RDS, and the DART station.
This hotel is an excellent choice for Couples seeking a romantic getaway, business travellers, and those eager for a touch of luxury in Dublin.
Available Facilities: Free WiFi, Private parking, Room service, Tea/coffee maker in all rooms, Very good breakfast.
Review from a Guest: "Location was excellent and the room was extremely clean and comfortable." – Anne, Ireland
⭐️ Rating: 9.2/10 | 📍 Location: Dublin City Centre | 👉 View on Booking.com
The InterContinental Dublin stands tall as a beacon of opulence in Dublin's affluent Ballsbridge area. Noted for its sumptuous decor, this 5-star urban resort sprawls over 2 acres, offering the city's most spacious guestrooms and an iconic 14-metre swimming pool. Its location is optimal, just a 10-minute drive from Dublin's heart. But what truly sets it apart is the luxurious spa experience, especially the hot tub, which promises a soothing dip after a day out in the city.

During my stay, I was enveloped in the luxurious charm that only InterContinental Dublin could offer. Every corner spoke of refinement, from the marble bathrooms to the breathtaking views of the landscaped courtyard. But, oh, the hot tub! As the Dublin chill set in, I'd retreat to this oasis of warmth, letting the water jets massage away my fatigue. Mornings were a delight at the Lobby Lounge with its delectable pastries, while the evenings called for a gourmet meal at their in-house restaurant. Did I mention the extra deep bathtub in my room? A private haven after the hot tub! What's the best way to experience Dublin? I'd say start and end each day at the InterContinental. Ever felt Dublin's magic twofold? Here, you just might.

Discover a side of Dublin draped in luxury and comfort at the InterContinental. Every day here promises relaxation, especially with that irresistible hot tub. So, why wait? Dive into an experience that's simply Dublin.
The hotel is close to: Herbert Park, Dublin's city centre, and Sandymount Dart Station.

This hotel is an excellent choice for Couples seeking a romantic getaway, business travellers looking for convenience and luxury, and spa enthusiasts wanting a rejuvenating stay.

Available Facilities: Indoor swimming pool, Free WiFi, Spa and wellness centre, Fitness centre, Private parking.

Review from a Guest: "Comfortable luxury with friendly helpful and engaging staff." – Robert, Australia.
⭐️ Rating: 9.2/10 | 📍 Location: Dublin City Centre | 👉 View on Booking.com
Camden Court Hotel, located a short stroll from Dublin's iconic St Stephen's Green, is an urban oasis offering a bevvy of luxuries. Think of a vibrant leisure centre boasting a sizzling hot tub, a steamy sauna, and a refreshing pool. Pair that with elegantly decorated rooms, decked out with modern amenities, and you're in for a Dublin treat.
During my stay at Camden Court Hotel, I was utterly smitten by the hot tub experience. After a bustling day exploring Dublin, nothing beats a soak in the bubbling hot tub, feeling the city's fatigue melt away. The hotel's vicinity to St Stephen's Green meant that after my spa indulgence, I could take a leisurely evening stroll in the park. Another highlight? The scrumptious breakfast choices; the vegan and gluten-free options were top-notch. And guess what? I caught a live football match at the chic C Central bar, where the vibe was just right. It's not just a stay, it's an experience. You feel it too, right?
You owe it to yourself to dive into the luxury Camden Court offers. Especially that hot tub, trust me, it's pure magic. Why read about it when you can be a part of it?
The hotel is close to St Stephen's Green, Dublin Castle, and Temple Bar district.
This hotel is an excellent choice for Couples on romantic getaways, city explorers, and spa enthusiasts.
Available Facilities: Indoor swimming pool, Free WiFi, Restaurant, Fitness centre, Bar.
Review from a Guest: "Central location, nice sized room, modern bathroom. Super comfy bed and all very clean!" – Tina, United Kingdom.
⭐️ Rating: 8.5/10 | 📍 Location: Dublin City Centre | 👉 View on Booking.com
Positioned just a stone's throw from Dublin's bustling centre, the Hilton Dublin Kilmainham offers not only stellar views of the city but a comforting retreat to its luxurious hot tub. Its proximity to both historic attractions and contemporary comforts ensures you're at the heart of the action whilst still being able to retreat to a tranquil bubble of relaxation.
When I stayed at the Hilton Dublin Kilmainham, I was instantly captivated by the serene views of Phoenix Park. But, the true icing on the cake was the hot tub. After a long day exploring the Guinness Storehouse and the Irish Museum of Modern Art, I dipped into the hydrotherapy pool, and then the inviting hot tub. The bubbling waters and serene ambience felt like a warm embrace. And can we talk about breakfast? Oh, what a delight! It's one of those places that just gets everything right, and it's no wonder with the fantastic staff around. I even got a recommendation for 'Cool hand coffee', and let's just say, their flat white was a dream.
If you're yet to experience the magical allure of Hilton Dublin Kilmainham, you truly are missing out. This Dublin gem is just waiting to make your stay memorable, especially with its splendid hot tub.
The hotel is close to: Phoenix Park, Kilmainham Gaol, Guinness Storehouse, Dublin Zoo, Irish Museum of Modern Art.
This hotel is an excellent choice for Couples, city explorers, relaxation seekers, and business travellers.
Available Facilities: Indoor swimming pool, Free WiFi, Fitness centre, Restaurant, Private parking.
Review from a Guest: "The hotel is modern, comfortable and very clean. The staff were very helpful, particularly our waiter at dinner, Saad, who went out of his way to make our experience really pleasant and enjoyable." – Chambers, United Kingdom.
⚠️ Expertise and Transparency – Our Review and Ranking Process: At HeyDublin, we are committed to providing comprehensive, trustworthy, and unbiased reviews. Our review and ranking process involves extensive research, testing, and verification by our team of experts.
Learn more about our review and ranking process.
My Final Thoughts on Best Hotels with Hot Tubs in Dublin
In my experience, the best spa hotels in Dublin genuinely provide an unparalleled level of comfort and luxury. With every dip in a hot tub at these top-rated establishments, it's impossible not to feel ensconced in pure tranquillity. Whether you're seeking a romantic getaway or simply want to luxuriate during your stay, these boutique hotels with their jacuzzis are truly precious finds amidst Dublin's charm. Choosing from such 5-star accommodations guarantees memorable experiences as part of your Irish adventures. So, here's me hoping that these little nuggets will tempt you into experiencing blissful moments at one of Dublin's foremost luxury venues for yourself!
FAQs about Best Hotels with Hot Tubs in Dublin
Which hotels in Dublin offer hot tub facilities?
I've noticed that several luxurious hotels in Dublin come with hot tub facilities. The Camden Court Hotel, for instance, is just a short walk from Dublin's St Stephen's Green and boasts a leisure centre that includes a pool and hot tub. Another example would be the Bonnington Dublin, which is less than a 10-minute drive from Dublin Airport and offers both an indoor swimming pool and a hot tub.
How can I find sustainable hotels in Dublin?
Dublin has been active in promoting sustainable tourism. Many properties here have joined the "Travel Sustainable" programme. You can easily identify them by the Travel Sustainable Level mentioned alongside the property name. For example, the Anantara The Marker Dublin and the Hilton Dublin Kilmainham both have the Travel Sustainable Level 3+ designation.
Are there centrally-located hotels in Dublin with jacuzzi features?
Absolutely! The Marker situated on Grand Canal Square is right in Dublin's business and cultural quarter. This luxury hotel offers free WiFi and even has a spa with 5 treatment rooms. Another recommendation would be the Camden Court Hotel, which is positioned just 500 metres from Dublin's St Stephen's Green and features a hot tub in its leisure centre.
Can I find luxury boutique hotels in Dublin's Ballsbridge area?
Certainly! Ballsbridge is known for its luxurious stays. One prime example is the Roxford Lodge Hotel, which is a luxury boutique-style hotel located in Ballsbridge. The hotel is known for its stylish rooms fitted with modern amenities like Nespresso coffee machines.
Which Dublin hotels offer both free WiFi and fitness facilities?
A lot of Dublin hotels prioritize both connectivity and health for their guests. The Mayson, situated attractively in Dublin's centre, offers air-conditioned rooms, free WiFi, and even a fitness centre. Hilton Dublin Kilmainham also provides both free WiFi and a fitness centre, coupled with views of the city.
Are there hotels near Dublin's city centre that are part of renowned international chains?
Yes, several international hotel chains have established their presence near Dublin's city centre. For instance, there's the InterContinental Dublin, which is an IHG Hotel located in Ballsbridge. Similarly, brands like Hilton Hotels & Resorts and Clayton have properties such as Hilton Dublin Kilmainham and Clayton Hotel Cardiff Lane, respectively.
How do I find properties in Dublin with wheelchair accessibility?
Many hotels in Dublin cater to the needs of differently-abled guests. On the list, you can look for the "Property accessibility" section. The features are clearly mentioned, such as "Wheelchair accessible" or "Entire unit located on the ground floor." For instance, the Hilton Dublin Kilmainham has these features, ensuring comfort and accessibility for everyone.
🙋‍♂️ Are we missing something?
💁‍♀️ Want to be featured here?
📣 Local Insider Tips: Plan Your Dream Trip to Dublin with Our Guide!
👉 What's the Best Way to Get Around Dublin and Ireland?
By Car – We're a big fan of renting a car and driving ourselves while touring the island. It allows us to see attractions at our own pace outside the city centre too. We find the best rental deals through Discover Cars. (Read more)
👉 Where Can I Book a Place to Stay in Dublin?
Maybe – For hotels, we recommend Booking.com to compare places. If you are looking for a vacation rental, VRBO is a top choice. We advise reading reviews carefully before booking. (Read more)
👉 Which Site Finds the Cheapest Dublin Flights?
Check out Expedia first when booking airfare. Setting up price alerts is an easy way to grab deals when fares drop. (Read more)
👉 What's the Best Way to Get from the Airport to Dublin City Centre?
By Bus – The Aircoach bus is an affordable and convenient option. Taxis are readily available as well. (Read more)
👉 What Are Some Recommended Attractions in And near Dublin?
Dublin, located along Ireland's east coast, offers several nearby attractions worth exploring. The Giants Causeway, Cliffs of Moher, Galway and Belfast are all accessible with a short drive or flight.