Got your heart set on exploring Dublin but need to find a room that won't leave your wallet in tatters? I've been there! Let me assure you, you're not alone. Finding the best budget hotels in Dublin can seem like looking for a needle in a haystack. But worry not – I've become somewhat of an expert over the years.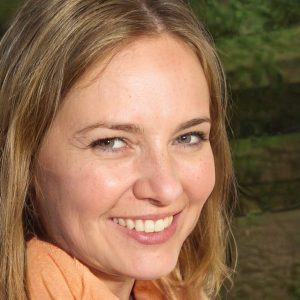 "Oh, trust me when I say Dublin has some hidden treasures when it comes to budget accommodations! Over the years, I've sifted through countless options and delved deep into the heart of this vibrant city to uncover the real deals. And it's not just about price – I'm talking genuine Irish charm, prime locations, and those little extras that make all the difference. If you're looking for that perfect blend of affordability and authentic Dublin experience, you're in for a treat! Let me guide you through! 🍀🏨🤩" – Amy O'Donovan
Welcome to my guide on affordable accommodation in Dublin. It's chock-full of nuggets about fantastic low-cost lodging options that'll give you comfort without denting your travel fund too much. From quiet guesthouses tucked away from bustling streets to cheerful hostels brimming with eclectic charm — these inexpensive hotels promise convenience and loads of Irish charisma!
Oh and if it matters (I know it did to me), they all offer bang-up breakfasts too! So what do you say? Ready for some 'craic' finding those idyllic yet reasonable places to stay amid the rich history and warm smiles found only here in dear old Dublin?
Disclosure: We partake in select partnerships, enabling us to benefit from some purchases you make via our provided links. This comes at no extra charge to you, and we value your continued patronage! 👏😀 Accommodation prices and availability may vary. Some options may not be available for your chosen dates. Thanks for your understanding and support! 🌟🙌
💁‍♀️ In a Hurry? My Top Picks for the Best Budget Hotels in Dublin
Table: Budget Hotels in Dublin City Centre
Discover the Ultimate Budget-Friendly Hideaways in Dublin: Uncover Sensational Yet Affordable Accommodation Options!
⭐️ Rating: 9.2/10 | 📍 Location: Dublin City Centre | 👉 View on Booking.com
Zanzibar Locke is a superb budget accommodation in the heart of Dublin, offering the charm of an excellent location with a score of 9.8. Just 400 metres from the centre, guests can enjoy free WiFi, a continental breakfast, and an in-house restaurant. The aparthotel's spacious rooms include kitchens equipped with modern appliances and convenient amenities like a washing machine, making it an ideal spot for budget-conscious travellers seeking comfort and convenience.
My stay at Zanzibar Locke was nothing short of fabulous. The location couldn't have been more perfect; everything I wanted to see was just a walk away. The room was spacious and the kitchen facilities were top-notch, allowing me to whip up quick meals, saving me both time and money. I even indulged in their continental breakfast, a delightful start to my day. The staff were lovely, always ready to help. One evening, I stumbled upon the hotel's bar, and it became my favourite place to unwind. Isn't it amazing when you find such a gem right in the heart of the city?
Don't let this gem slip away! Zanzibar Locke offers the best of Dublin at unbeatable prices. Experience the city like never before, with all the comfort and amenities you need at your fingertips. Discover what awaits you at this fantastic hotel and make your reservation today!
The hotel is close to: The City Hall, Dublin Castle, Chester Beatty Library.
This hotel is an excellent choice for: Budget travellers, couples seeking a central location, those looking for self-catering facilities.
Available Facilities: Free WiFi, Fitness centre, Restaurant, Facilities for disabled guests, 24-hour front desk, Bar, Lift, and Heating.
Review from a Guest: "Fantastic. Perfect for few days in Dublin. Will be back." – Warren, United Kingdom.
⭐️ Rating: 9.2/10 | 📍 Location: Dublin City Centre | 👉 View on Booking.com
Situated in the heart of Dublin, Stauntons on the Green Hotel offers a blend of Georgian elegance and modern comfort. Overlooking the picturesque St Stephen's Green, this budget-friendly hotel provides rooms with garden or park views. Free WiFi, full Irish breakfast, and proximity to central shops and attractions make it a top choice among travellers seeking quality at an affordable price.
I couldn't believe the charm and location of Stauntons on the Green Hotel when I stayed there. The Victorian-style building, private garden, and views of St Stephen's Green were enchanting. My room was clean and comfortable, with a large, powerful shower that revitalised me after exploring Dublin's nearby shops and galleries. And oh, the breakfast! Whether I fancied porridge or eggs, the selection was delightful. I even found myself strolling in the rustic grotto of the adjoining Iveagh Gardens, a tranquil escape in the city's heart. Have you ever experienced such a perfect blend of history and comfort in a hotel?
What's keeping you? Stauntons on the Green Hotel is a Dublin gem waiting to be discovered. With its fantastic location and incredible comfort, this hotel promises an unforgettable experience without breaking the bank.
The hotel is close to: Trinity College, The National Gallery, Grafton Street shopping, and Victorian Iveagh Gardens.
This hotel is an excellent choice for: Budget-conscious travellers, couples, families, and history enthusiasts.
Available Facilities: Free WiFi, 24-hour front desk, Bar, Terrace, Heating, Tea/coffee maker in all rooms, Superb breakfast.
Review from a Guest: "Gorgeous room Friendly staff Great location Amazing breakfast" – Colrein, United Kingdom.
⭐️ Rating: 9.2/10 | 📍 Location: Dublin City Centre | 👉 View on Booking.com
Located beside Trinity College in the heart of Dublin, Trinity Townhouse Hotel is a blend of Georgian elegance and modern comfort. This beautifully restored property comprises three adjacent buildings, offering spacious air-conditioned rooms with Wi-Fi and power showers. The breakfast here is especially noteworthy, with an impressive array of options. Its superb location and friendly staff make it a standout choice among the best budget hotels in Dublin.
During my stay at Trinity Townhouse Hotel, I was immediately struck by the warmth of the hosts and the charming ambience. My room was beautifully styled, a perfect blend of historic elegance and contemporary convenience. The breakfast was a delightful experience, from the fantastic flat white coffee to the delicious Full English/Irish options. What made my visit truly special was its prime location, just a 5-minute walk to Grafton Street and Temple Bar. I loved every moment, and you might find yourself enchanted by the cosy feel and wonderful facilities too. Curious to explore this gem in the heart of Dublin?
Get ready to experience the beauty and charm of Trinity Townhouse Hotel. With its world-class breakfast and excellent location, this is a Dublin stay you'll be thrilled to discover. Hurry, Dublin awaits, and Trinity Townhouse Hotel is ready to welcome you to the heart of the city!
The hotel is close to: Trinity College, Grafton Street, Temple Bar, O'Connell Street, Aviva Stadium, 3Arena, Dublin Convention Centre, and Croke Park Stadium.
This hotel is an excellent choice for: Couples, business travellers, history enthusiasts, and anyone seeking a comfortable and well-located stay in Dublin.
Available Facilities: Free WiFi, Family rooms, Non-smoking rooms, 24-hour front desk, Heating, Tea/coffee maker in all rooms, Fabulous breakfast.
Review from a Guest: "Fantastic hotel, lovely staff, delicious food, really nice to park in the car park only around the corner at half price." – Grainne, Ireland.
⚠️ Expertise and Transparency – Our Review and Ranking Process: At HeyDublin, we are committed to providing comprehensive, trustworthy, and unbiased reviews. Our review and ranking process involves extensive research, testing, and verification by our team of experts.
Learn more about our review and ranking process.
---
My Final Thoughts on the Best Budget Hotels in Dublin
All in all, I earnestly vouch for the best budget hotels in Dublin as they provide a splendid stay without straining your pockets. Marvelling at their blend of comfort and low-cost lodging, it's as if Dublin unfolds its welcoming arms to you! These affordable accommodations are woven within Dublin's lively essence.
They boast great proximity to city attractions and offer an array of dining delights; talk about real gems among reasonable hotels in Dublin!
Expanding your horizons with each visit while neatly aligning with budget concerns – isn't that just wonderful?
So let me say: experience these inexpensive hotels yourself- may every moment echo joyously through cherished memories!
Just like mine do when sharing these nuggets with you. Cheers to your impending journey!
FAQs About Budget Hotels in Dublin
What are Some of the Top-Rated Budget Hotels in Dublin City Centre?
Many visitors look for accommodation in Dublin City Centre for easy access to attractions and shopping. Some top-rated budget-friendly options include Zanzibar Locke with superb reviews and free WiFi, and Staycity Aparthotels Dublin City Centre, known for its convenient location and kitchenette facilities.
How Can I Find Eco-Friendly Accommodations in Dublin?
Travel sustainability is becoming increasingly important, and several Dublin hotels offer eco-friendly options. For example, Iveagh Garden Hotel is a 4-star sustainable, eco-friendly hotel in the city centre. Travel Sustainable Level 3+ accommodations like Anantara The Marker Dublin also focus on sustainable practices.
Where Can I Stay Near Trinity College and Temple Bar in Dublin?
Locations near Trinity College and Temple Bar are popular for tourists. Staycity Aparthotels Dublin Castle is within walking distance of both these landmarks. Additionally, Drury Court Hotel, situated in the cultural quarter, offers an award-winning experience close to Grafton Street.
Can I Find Budget Hotels with Fitness Centres in Dublin?
Yes, fitness enthusiasts can find budget hotels offering fitness centres. For instance, Hyatt Centric The Liberties Dublin, less than 1 km from The City Hall, offers a fitness centre and private parking. The Morrison Dublin, Curio Collection by Hilton also provides access to a fitness centre.
Are There Any Boutique-Style Luxury Hotels in Dublin?
Yes, for those seeking a more unique and intimate experience, there are boutique-style luxury hotels like The Wilder, a 4-star townhouse that provides a shared lounge and terrace. Roxford Lodge Hotel in Ballsbridge also offers a luxury boutique-style experience with comfortable beds and Nespresso coffee machines.
What Options Do I Have if I Need Accessible Accommodation in Dublin?
Accessibility can be a significant concern, and many Dublin hotels cater to these needs. For example, properties like Staycity Aparthotels Mark Street feature accommodations with lowered sinks, roll-in showers, and emergency cords in the bathrooms. Many hotels also have rooms that are entirely wheelchair accessible.
Where Can I Find Hotels with Live Music Performances and Other Fun Activities in Dublin?
Dublin's lively cultural scene extends to its hotels, and some properties offer live music performances and other fun activities. Aloft Dublin City, for example, has a rooftop bar with panoramic views of the city. For guests interested in activities like bicycle rental and billiards, many hotels in Dublin offer these amenities as well.
🙋‍♂️ Are we missing something?
💁‍♀️ Want to be featured here?
📣 Local Insider Tips: Plan Your Dream Trip to Dublin with Our Guide!
👉 What's the Best Way to Get Around Dublin and Ireland?
By Car – We're a big fan of renting a car and driving ourselves while touring the island. It allows us to see attractions at our own pace outside the city centre too. We find the best rental deals through Discover Cars. (Read more)
👉 Where Can I Book a Place to Stay in Dublin?
Maybe – For hotels, we recommend Booking.com to compare places. If you are looking for a vacation rental, VRBO is a top choice. We advise reading reviews carefully before booking. (Read more)
👉 Which Site Finds the Cheapest Dublin Flights?
Check out Expedia first when booking airfare. Setting up price alerts is an easy way to grab deals when fares drop. (Read more)
👉 What's the Best Way to Get from the Airport to Dublin City Centre?
By Bus – The Aircoach bus is an affordable and convenient option. Taxis are readily available as well. (Read more)
👉 What Are Some Recommended Attractions in And near Dublin?
Dublin, located along Ireland's east coast, offers several nearby attractions worth exploring. The Giants Causeway, Cliffs of Moher, Galway and Belfast are all accessible with a short drive or flight.