Looking for the crème de la crème of Dublin's hotel scene? Oh, you're in for a treat!
Welcome to the captivating world of luxury accommodations in Dublin, my friend. I've embarked on an exhilarating quest across Ireland's vibrant capital to unearth its hidden treasures – from top hotels with suites in Dublin that ooze Irish charm and sophistication to chic boutique hotel suites perfect for those seeking a unique stay.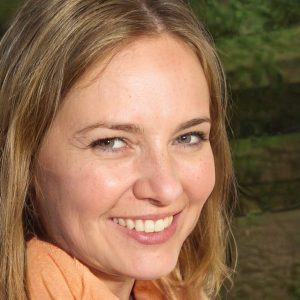 "Stepping into Clontarf Castle Hotel was like stepping into a page of history, but with a twist of modern luxury. Oh, the blend of ancient castle vibes with today's opulence is something I never knew I needed until I experienced it! The corridors whisper tales of old, while the suites radiate contemporary elegance. Every corner has its own story, and trust me, you'd want to listen. If you're ever in Dublin, this is one gem you shouldn't miss! It's luxury reimagined in a historical setting. How thrilling is that?! 🏰✨" – Amy O'Donovan
I fell head over heels with these wonder spots offering elegant suite accommodations. Whether it's eye-catching design or 5-star opulence you crave, these digs tick all the boxes. Fancy your own private pad brimming with indulgences? Imagine savouring your first cuppa from swathes of plush bedding, overlooking stunning city vistas. And let me tell ya, there is something special about having room to stretch out isn't there?
Stick around as we delve into our picks featuring spacious hotel suites waiting just for you! Who knows, we might even stop by your future favourite spot among the best suite hotels in Dublin! How exciting is that?!
Disclosure: We partake in select partnerships, enabling us to benefit from some purchases you make via our provided links. This comes at no extra charge to you, and we value your continued patronage! 👏😀 Accommodation prices and availability may vary. Some options may not be available for your chosen dates. Thanks for your understanding and support! 🌟🙌
💁‍♀️ In a Hurry? My Top Picks for Best Suite Hotels in Dublin
⭐️ Rating: 4.5/5 | 📍 Location: Dublin City Centre | 👉 View on Booking.com
Immerse yourself in the lavish beauty of InterContinental Dublin, a pristine five-star urban resort in Dublin's affluent Ballsbridge neighbourhood. With over 215 luxurious rooms and suites set on two sprawling garden acres, this is a haven of sophistication. Marvel at the elegant guestrooms, breathtaking views, and award-winning spa. Its distinction as one of Dublin's finest suite hotels is unquestionable.

Oh, what an experience! Staying at the Intercontinental was like diving into a realm of sheer luxury. The suite I stayed in? Absolutely breathtaking. Spacious and adorned with top-tier furnishings, it felt like a regal residence. Waking up to the Dublin skyline was mesmerising, but what truly melted my heart was the garden view from my balcony – a lush oasis in the heart of the city. The spa? Oh, talk about relaxation! A serene experience I can't wait to have again. And the food? Gourmet treats that tantalised my taste buds. Want a tip? Ask for the chef's special at dinner. Trust me, it's a delightful surprise. Have you ever had a hotel experience that's made you want to extend your holiday just a bit more? This was it for me!
There's a world of opulence waiting for you at the Intercontinental Dublin. Hurry, and secure your slice of luxury before the secret's out!
The hotel is close to Girl and the Goose Restaurant, Baan Thai Ballsbridge, Al Boschetto Restaurant, Horse Show House, Crowe's of Ballsbridge, Sandymount Green, RDS Arena, and Our Lady Queen of Peace.
This hotel is an excellent choice for Luxury seekers, spa enthusiasts, culinary aficionados, and business travellers.
Available Facilities: Valet parking, Free High-Speed Internet (WiFi), Pool, Fitness Centre with Gym/Workout Room, Bar/lounge.
Review from a Guest: "The luxury and hospitality here are unmatched! From the suite views to the gourmet cuisine, it was an experience to remember." – Sophie, UK
The Grafton Hotel
⭐️ Rating: 9.2/10 | 📍 Location: Dublin City Centre | 👉 View on Booking.com
Located in Dublin's bustling city centre, The Grafton Hotel emerges as one of Dublin's prime suite hotels, ensuring guests experience authentic Irish luxury. An easy stride away from iconic bars and eateries, this hotel offers 128 lavish rooms, ensuring a serene sleep after a day of exploration. Their own Bartley's Bar & Restaurant, renowned since the '60s, adds a touch of historical charm.
I couldn't believe how ideally situated The Grafton Hotel was. My suite was a dream, spacious with elegant touches, and the air of historical grandeur from Bartley's Bar added to the charm. One evening, I indulged in the shepherd's pie, and let me tell you, it's a culinary masterpiece! Who could resist a hotel where legends like Elizabeth Taylor and Richard Burton have stayed? And did I mention the suite's city view? Dublin lit up at night is pure magic. Ever tried finding that perfect blend of luxury and local charm?
Dublin awaits, and The Grafton Hotel is your luxurious gateway to it all. Why read about it when you could be living it?
The hotel is close to: St Stephens Green, The Little Museum of Dublin, The Irish Rock 'N' Roll Museum Experience, and Rural Pub Tours.
This hotel is an excellent choice for Luxury seekers, history buffs, and couples on a romantic getaway.
Available Facilities: Free internet, 24-hour check-in, Allergy-free room, Bathrobes, Air conditioning.
Review from a Guest: "Incredible, friendly, warm and helpful customer service. A really wonderful experience staying here with great hospitality and amazing food!" – Mirandajhouse, Los Angeles, California.
⭐️ Rating: 9.2/10 | 📍 Location: Dublin City Centre | 👉 View on Booking.com
Situated in the heart of Dublin, the Mont Hotel is a modern, trendy hotel boasting an array of features perfect for those keen on suite-style living. With Dublin's swiftest hotel WiFi and a top-notch gym, guests can stay connected and active during their stay. Dive into beautiful designer bedrooms while staying a stone's throw away from the city's most vibrant attractions.
During my last trip to Dublin, I discovered Mont's charm. What captured my attention first were the designer bedrooms, each echoing a blend of style and comfort that made my stay memorable. Every morning, I'd wrap myself in their plush bathrobe, sip on freshly brewed coffee from the in-room coffee maker, and gaze out at the bustling city views. It felt as if Dublin's heart was beating right outside my window. The suite was my sanctuary, with its chic interiors and a comfortable sofa bed, which was perfect for lounging after a day of sightseeing. Plus, with the ultra-fast WiFi, catching up on emails was a breeze. Want to know a little secret? Ask for a suite with a city view – it's like having Dublin on your doorstep!
Why wait to make memories like mine? Dive into Dublin's charm with a stay at The Mont. Trust me, it's an experience that shouldn't be kept waiting. Revel in suite perfection and immerse yourself in Dublin's vibrancy.
The hotel is close to Trinity College, St Steven's Green, Merrion Square Park, Kennedy's and Lincolns Inn restaurant/pubs, and The Book of Kells & Old Library.
This hotel is an excellent choice for Culture seekers, urban explorers, business travellers, and those with a penchant for luxury suite stays.
Available Facilities: Free High-Speed Internet (WiFi), 24-hour front desk, Bar/Lounge, Evening entertainment, and Walk-in shower.
Review from a Guest: "Hotel is very nice within walking distance to key attractions. Staff is friendly and accommodating." – flogo2013, Connecticut, USA.
⭐️ Rating: 5/5 | 📍 Location: Dublin City Centre | 👉 View on Booking.com
Situated in the historic Liberties neighbourhood, the Hyatt Centric The Liberties Dublin oozes luxury and charm. It's not just a hotel, it's an experience. With 234 contemporary bedrooms, chic dining facilities, and a 24-hour fitness centre, it stands out among suite hotels in Dublin. Overlooking the iconic St. Patrick's Cathedral, it provides the ideal base for exploring Dublin's renowned attractions and hidden gems.
The first thing that struck me about the Hyatt Centric The Liberties Dublin was its unbeatable location. Waking up to the views of St. Patrick's Cathedral felt surreal. My suite was spacious, blending modern amenities with classic Dublin character. The breakfast? Simply divine! I remember Lisa Bowes greeting me with such warmth every morning. It set a positive tone for the rest of my day exploring the city. And speaking of exploration, the hotel's proximity to cultural sites and trendy cafes was a huge bonus. My evening strolls through the Liberties neighbourhood made me feel so connected to the real Dublin. It's hard to put into words the sheer joy of this experience. Do you know that feeling when everything just aligns perfectly during a trip?
Why read about it when you can live it? Dive into the unique blend of contemporary luxury and Dublin's historic charm at the Hyatt Centric. A world of exploration and comfort awaits you.
The hotel is close to: St. Patrick's Cathedral, Alternative Dublin City, Christ Church Cathedral, and Guinness Storehouse.
This hotel is an excellent choice for Explorers, cultural enthusiasts, luxury seekers, and families.
Available Facilities: 24-hour fitness centre, Free High-Speed Internet (WiFi), Bar/Lounge, Business Centre with Internet Access, and Walking tours.
Review from a Guest: "A very comfortable stay. The staff were friendly and accommodating. Thank you! Dublin has been a great place to visit." – Expedition100742, Kenya.
⭐️ Rating: 9.2/10 | 📍 Location: Dublin City Centre | 👉 View on Booking.com
Situated a mere stone's throw away from Dublin's bustling heart, Clontarf Castle Hotel seamlessly marries the ancient charm of its castle origins with modern luxury. From its picturesque setting amidst golf courses and the soothing Irish Sea to its blend of boutique chic and deluxe comfort, it's undoubtedly a crown jewel among Dublin's suite hotels.
Staying at the Clontarf Castle Hotel was like stepping into a fairytale with a modern twist. I was awestruck by the hotel's perfect blend of historic charm and cutting-edge amenities. Waking up under the canopy of a four-poster bed and then indulging in afternoon tea at the Indigo Lounge was an experience in pure opulence. The hotel's attention to detail was remarkable; from the ambient Knights bar to the Fahrenheit restaurant that served mouth-watering Irish cuisine. But what truly warmed my heart was the genuine warmth and unparalleled service from the staff. Did you know there's an authentic armour display? It's like having a bit of medieval history right by your side. The suites? Simply divine, with all the comforts and a touch of old-world charisma. Honestly, it felt like I had discovered Dublin's best-kept secret!
If you've ever dreamt of royal treatment in a castle setting but with all modern luxuries, Clontarf Castle Hotel is where your dreams come true. Dive into an experience that blends history, luxury, and unrivalled hospitality. Waiting too long might just mean missing out on Dublin's majestic marvel.
The hotel is close to: Harry Byrnes (Bar & Club), Clontarf (Neighbourhood), Santry Community Garden, Dublin District Coroner's Court.
This hotel is an excellent choice for History enthusiasts, luxury seekers, couples on romantic getaways, and families looking for a blend of tradition and comfort.
Available Facilities: Free High-Speed Internet, Fitness Centre with Gym, Bar/Lounge, Taxi service, Business Centre with Internet Access.
Review from a Guest: "Staying here was truly one of the most memorable experiences my family and I had. A beautiful blend of history, culture and modernity. And what put them over the top was their excellent service and attention to detail." – Rikhi J, San Jose, California.
⚠️ Expertise and Transparency – Our Review and Ranking Process: At HeyDublin, we are committed to providing comprehensive, trustworthy, and unbiased reviews. Our review and ranking process involves extensive research, testing, and verification by our team of experts.
Learn more about our review and ranking process.
My Final Thoughts on Best Suite Hotels in Dublin
In my humble opinion, the best suite hotels in Dublin seamlessly combine luxury accommodations with heartfelt Irish hospitality to offer a truly immersive experience. Whether you're after top hotels with suites in Dublin or boutique hotel suites, rest assured they all bring something special. The 5-star suite hotels are true gems nestled amidst the city's bustling charms – their spacious rooms and signature dining options prove that elegant suite accommodations in Dublin don't get much better! So here's me hoping your forthcoming journey is as delightful as it has been sharing these tidbits of wisdom about splendid Dublin stays just for you.
FAQs about Best Suite Hotels in Dublin
Which are the top-rated Suite Hotels in Dublin for 2023?
I've had the pleasure of exploring many suite hotels in Dublin, and the ones that stand out are The Grafton Hotel, Mont, and Hyatt Centric The Liberties Dublin. Each of these hotels offers spacious rooms, excellent amenities, and top-notch services, making them some of the best choices for travellers looking for a luxurious stay.
What amenities can I expect in Dublin's best-suite hotels?
From my personal experience, Dublin's top suite hotels offer various amenities. These can range from free WiFi, breakfast included, and even heated bathroom floors in some establishments like The Westbury. Most of them also feature espresso coffee machines, well-stocked mini-bars, and spacious en-suite bathrooms equipped with premium products.
Do any suite hotels in Dublin offer views of significant landmarks?
Absolutely! For instance, at the Hyatt Centric The Liberties Dublin, I had a breathtaking view of Saint Patrick's Cathedral and the Dublin City skyline. Many suite hotels in the city are strategically located to offer guests picturesque views of Dublin's iconic landmarks.
How much should I budget for a night in a Dublin-suite hotel?
Prices can vary, but based on my recent search, rates for suite hotels in Dublin in 2023 range from €147 to €486. It's essential to check deals from different platforms, as sometimes you might find discounted rates or special offers.
Is it common for Dublin suite hotels to offer special promotions or deals?
Yes, many suite hotels in Dublin offer special promotions and deals. For instance, I noticed that Intercontinental Dublin had a special offer, and several hotels provided fully refundable options without any prepayment needed. It's always a good idea to check hotel websites and booking platforms for the latest offers.
Can I find suite hotels in Dublin that cater to family needs?
Certainly! Many suite hotels in Dublin, like The Westbury and The Morgan Hotel, offer spacious rooms that are perfect for families. I remember Westbury's Luxury Studio Suite is spacious enough for kids to have a play area. It's a comforting thought knowing these establishments think of the needs of families travelling with children.
Are there suite hotels in Dublin that are centrally located?
Yes, many suite hotels are situated in central Dublin. The Temple Bar Hotel and Hard Rock Hotel Dublin, to name a couple, are centrally located, making them ideal for travellers keen on exploring the heart of the city. From these hotels, I found it easy to access popular attractions, restaurants, and shopping areas.
🙋‍♂️ Are we missing something?
💁‍♀️ Want to be featured here?
📣 Local Insider Tips: Plan Your Dream Trip to Dublin with Our Guide!
👉 What's the Best Way to Get Around Dublin and Ireland?
By Car – We're a big fan of renting a car and driving ourselves while touring the island. It allows us to see attractions at our own pace outside the city centre too. We find the best rental deals through Discover Cars. (Read more)
👉 Where Can I Book a Place to Stay in Dublin?
Maybe – For hotels, we recommend Booking.com to compare places. If you are looking for a vacation rental, VRBO is a top choice. We advise reading reviews carefully before booking. (Read more)
👉 Which Site Finds the Cheapest Dublin Flights?
Check out Expedia first when booking airfare. Setting up price alerts is an easy way to grab deals when fares drop. (Read more)
👉 What's the Best Way to Get from the Airport to Dublin City Centre?
By Bus – The Aircoach bus is an affordable and convenient option. Taxis are readily available as well. (Read more)
👉 What Are Some Recommended Attractions in And near Dublin?
Dublin, located along Ireland's east coast, offers several nearby attractions worth exploring. The Giants Causeway, Cliffs of Moher, Galway and Belfast are all accessible with a short drive or flight.