In search of the best spa hotels in Ireland? Let me be your guide to discovering the perfect relaxation destination across Ireland.
I'm thrilled to unveil some luxury spa hotels and top resorts that offer not only comfort but an incredible wellness journey combined with a slice of that renowned Irish hospitality! These spas, scattered around Ireland's picturesque landscapes from Dublin to Galway, will provide you with luxurious spa breaks embedded within cosy settings.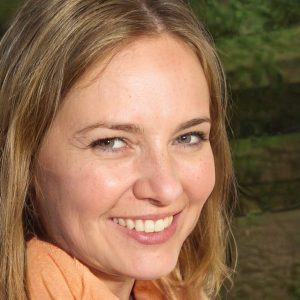 "After years of traversing Ireland's breathtaking landscapes, I've realised there's a unique art to spotting the perfect spa retreats. From hidden enclaves in Dublin to serene getaways in Kerry, I've nestled into countless spa beds and taken in the ambience of many wellness centres. Trust me, my passion for spa escapades isn't just a hobby—it's a lifestyle! So, if there's one thing you can count on, it's my knack for discovering the best spots to rejuvenate and relax. Ready to dive into some pure Irish tranquillity? Let's embark on this wellness journey together!" – Amy O'Donovan
From revitalizing seaweed baths on a coastal side retreat to invigorating thermal suites hidden amongst emerald greens, these are pampering getaways unlike any other (while still being budget-friendly!). I have experienced first-hand how transformative and rejuvenating these establishments can be. So why not indulge in one of the Best Wellness Retreats In Ireland this year?
Ready or not, let's dive into my selection. The question is: Which wellness haven will you choose for your next self-care holiday?
Disclosure: We partake in select partnerships, enabling us to benefit from some purchases you make via our provided links. This comes at no extra charge to you, and we value your continued patronage! 👏😀 Accommodation prices and availability may vary. Some options may not be available for your chosen dates. Thanks for your understanding and support! 🌟🙌
💁‍♀️ In a Hurry? My Top Picks for Best Spa Hotels in Ireland
Indulge in Ultimate Spa Bliss: My Top Picks for Luxurious Wellness Retreats and Pampering Getaways in Ireland!
⭐️ Rating: 9.4/10 | 📍 Location: Town Centre, Killarney | 👉 View on Booking.com
The Killarney Park, a 5-star family-run establishment, is an emblem of luxury and relaxation. Located a mere 5-minute stroll from the Killarney Train Station, it offers guests the charm of both city and countryside views. The star of the show, however, is their world-class spa and wellness centre. Here, guests are pampered with Eve Lom and Elemis treatments while being embraced by the sheer opulence and warmth that only this gem in the heart of Killarney can offer.

Oh, the blissful memories! My stay at Killarney Park was nothing short of enchanting. Their spa, a tranquil oasis, rejuvenated both my body and soul with top-tier Eve Lom and Elemis treatments. The evenings? Spent sipping exquisite cocktails at their stylish new restaurant, The Peregrine, where the ambience and sumptuous Kerry produce melted my worries away. And the view? Imagine waking up to a serene Killarney morning, the town's beauty at your feet. Do you ever wonder how it feels to sleep on a cloud? Those beds, oh, the unparalleled comfort! It's a slice of paradise I wish everyone could experience.
It's a world waiting to be discovered. An experience you wouldn't want to delay. Let the enchantment of Killarney Park wrap around you, and indulge in a spa retreat unlike any other.
The hotel is close to The world-famous Ring of Kerry, the breathtaking Gap of Dunloe, Killarney National Park, and Muckross House.
This hotel is an excellent choice for Couples seeking a romantic getaway, spa enthusiasts, and travellers looking to explore the heart of Killarney.
Available Facilities: Indoor swimming pool, Spa and wellness centre, Fitness suite, Free WiFi, Award-winning restaurant.
Review from a Guest: "The Killarney Park Hotel was incredibly warm and comfortable in all the ways that matter. Beautiful restaurant and bar spaces and a staff that feels like family." – Rebecca, United States.
⭐️ Rating: 9.2/10 | 📍 Location: Dublin City Centre | 👉 View on Booking.com
The Merrion Hotel is an exquisite 5-star gem in Dublin, famed not only for its Georgian architecture and beautifully landscaped gardens but also for its outstanding spa facilities. With sumptuous rooms that boast Italian marble bathrooms, guests are treated to a taste of luxury and comfort. Couple that with a restaurant adorned with 2 Michelin stars, and you have a hotel experience like no other, especially for spa enthusiasts.

My stay at The Merrion was nothing short of magical. I found myself being swept away by the sheer elegance of the Italian marble bathrooms. Each morning, I wrapped myself in the cosy bathrobe, letting the luxury toiletries transport me to a world of relaxation. But it was the Tethra Spa that stole my heart. From the rejuvenating spa treatments to the calming ambience of the Italian marble steam room, every moment felt like a pampering embrace. And after a delightful meal at Restaurant Patrick Guilbaud, I'd wind down by the infinity pool, watching the world go by. Honestly, who knew paradise could be found in the heart of Dublin? If you've ever dreamt of ultimate relaxation with a touch of Irish charm, this is the place.

Don't just take my word for it! Experience the unmatched spa luxury that The Merrion offers. Dive into a realm of tranquillity, elegance, and sophistication right in Dublin's vibrant heart. Trust me; it's an adventure you won't forget!
The hotel is close to Trinity College Dublin, St. Stephen's Green, the National Gallery of Ireland, Grafton Street, and Temple Bar.
This hotel is an excellent choice for Spa enthusiasts, luxury seekers, gourmet lovers, and couples on a romantic getaway.
Available Facilities: Indoor swimming pool, Spa and wellness centre, Fitness centre, Bar, Fabulous breakfast.
Review from a Guest: "We had the most amazing experience, from arrival to departure. A special thanks to Alexandria & Tommy at the front, incredibly professional!" – Alex, Ireland.
⭐️ Rating: 9.3/10 | 📍 Location: Killarney, Ireland | 👉 View on Booking.com
Overlooking the breathtaking Lough Lein and set against 26,000 acres of National Parkland, The Europe Hotel & Resort is a gem in Ireland's crown. This 5-star haven offers 180 spacious rooms and suites, complemented by a sprawling 50,000 sq. ft. luxury spa. Immerse yourself in the serene backdrop, while indulging in world-class amenities and exceptional service, truly epitomising the best spa hotels in Ireland.
During my stay at The Europe Hotel & Resort, I was spellbound. Waking up to those views of the lake and mountains was pure magic! The breakfast spread had an astonishing variety, and the foods were a culinary delight. But what took my breath away was the ESPA spa. Over two lavish levels, it offered a sanctuary with panoramic mountain and lake vistas. The outdoor vitality pool? Simply sublime! As the evening sun dipped, the Panorama Restaurant became my go-to for exquisite cuisine and unforgettable lake views. Ever dreamt of feeling like royalty? This place makes it happen.
Dive into this luxurious experience and uncover Ireland's best spa hotel. A magical retreat awaits, and trust me, you'd regret not indulging yourself in this Killarney masterpiece.
The hotel is close to: Killarney Golf Club, Killarney National Park, and the hotel's private pier on Lough Lein.
This hotel is an excellent choice for Couples seeking a romantic getaway, spa enthusiasts, and nature lovers.
Available Facilities: 3 swimming pools, Spa and wellness centre, Fitness centre, Free parking, and Room service.
Review from a Guest: "First of all the location with the views of Lake and mountains WOW out of this world. The variety of foods on the breakfast menu. Staff very helpful and pleasant 😊." – Christine, Ireland.
⭐️ Rating: 9.2/10 | 📍 Location: Ballyliffin, Donegal County, Ireland | 👉 View on Booking.com
Ballyliffin TownHouse Boutique Hotel is a family-run haven located in the charming town of Ballyliffin. This seaside gem boasts sea-view rooms, luxurious amenities, and most notably, an exquisite spa and wellness centre, ensuring it stands out amongst Ireland's best spa hotels. With free WiFi, exceptional dining options, and close proximity to scenic locales, it's the epitome of relaxation and Irish hospitality.
During my stay at Ballyliffin Townhouse, I was immediately captivated by the panoramic sea views from my room. The spa treatments were a revelation; I enjoyed a deep tissue massage that rejuvenated me completely. Each morning, I indulged in a scrumptious Full English/Irish breakfast, which became the highlight of my day. And let's talk about Tullagh Bay – just a short drive away, it was the perfect spot for a relaxing evening stroll. Sipping my evening tea at the terrace, while watching the sun dip below the horizon, was a memory I'll cherish forever. Does the idea of sipping tea with a breathtaking view appeal to you too?
It's time to immerse yourself in the magic of Ballyliffin Townhouse. Trust me, each moment spent here feels like a step closer to nirvana. Experience the Irish spa retreat of your dreams before everyone else discovers this gem!
The hotel is close to Ballyliffin Golf Club, Tullagh Bay, Pollan Bay, City of Derry Airport, and Londonderry.
This hotel is an excellent choice for: Couples looking for a romantic getaway, golf enthusiasts, spa seekers, and those eager to explore the scenic beauty of Donegal.
Available Facilities: Spa and wellness centre, Free parking, Restaurant, Free WiFi, Tea/coffee maker in all rooms.
Review from a Guest: "The staff were so attentive and the food was amazing. We are so happy we stayed there and will definitely be back." – John, United Kingdom.
⭐️ Rating: 9.2/10 | 📍 Location: Tralee, Kerry | 👉 View on Booking.com
Ballygarry Estate Hotel & Spa, set in the scenic locale of Tralee, Kerry, epitomises luxury. As a proud member of the spa hotel elite in Ireland, this 4-star establishment boasts two restaurants and offers exquisitely designed rooms adorned with antique furnishings. A standout feature? Their spa, offers traditional Irish seaweed soaks, rejuvenating mud wraps, and an inviting thermal suite.

My stay at Ballygarry Estate was something out of a dream. Waking up in the soft embrace of luxurious sheets, with sunlight gently peeking through the antique-furnished room, set the perfect tone for my day. The spa? An absolute oasis. The traditional Irish seaweed soak rejuvenated my senses, while the mud wrap felt like a gentle hug from the Emerald Isle herself. Dinnertime brought modern Irish delights at Restaurant 58, where every dish celebrated Kerry's finest produce. But my insider tip? Don't skip the afternoon tea in the lounge – a delightful treat that sweetened my day. And Owen Mac's Bar? The ideal spot for a cheeky evening drink. Did I mention the incredible staff? Always ready with a smile and a story.
Now, I wonder if you've ever experienced the kind of relaxation and pampering that lingers for days?

Don't let this gem in Tralee remain just a tale for you. Dive into the lap of luxury at Ballygarry Estate Hotel & Spa and let the serenity of its spa envelop you.
The hotel is close to: Tralee Town Park, The Rose of Tralee Monument, and Kerry County Museum.
This hotel is an excellent choice for Couples seeking a romantic getaway, spa enthusiasts, and those who appreciate fine dining amidst luxury.
Available Facilities: Spa and wellness centre, Fitness centre, Free WiFi, Bar, Tea/coffee maker in all rooms.
Review from a Guest: "Absolutely everything! Never fails to impress us every time we stay. The hotel and staff went over and above for us!" – Keira, Ireland.
⚠️ Expertise and Transparency – Our Review and Ranking Process: At HeyDublin, we are committed to providing comprehensive, trustworthy, and unbiased reviews. Our review and ranking process involves extensive research, testing, and verification by our team of experts.
Learn more about our review and ranking process.
My Final Thoughts on Best Spa Hotels in Ireland
In my honest conviction, Ireland's best spa hotels truly epitomise the essence of luxuriant relaxation. Nestled amidst breathtaking locales, each wellness retreat offers a pampering getaway that is unrivalled. Their sublime ambience and quality services undoubtedly make them top spa resorts in Ireland. Be it a calming massage or an invigorating facial, there's something for everyone in these havens of tranquillity! I sincerely hope you relish your luxurious spa breaks in this marvellous relaxation destination as much as I've adored guiding you through them. Let every moment immerse you into pure bliss during your adventure among the best rejuvenation spots on our beloved Emerald Isle!
FAQs about Best Spa Hotels in Ireland
Which are the top-rated spa hotels in Ireland?
When I last checked, The Killarney Park, The Merrion Hotel in Dublin, and The Europe Hotel & Resort in Killarney were among the top-rated spa hotels in Ireland. These establishments not only offer top-notch spa facilities but are also praised for their outstanding service and premium amenities.
How do I find a sustainable spa hotel in Ireland?
While browsing for hotels, I often look for the "Travel Sustainable" badge. A hotel with a Level 3+ rating, for instance, is taking significant steps to ensure your stay is sustainable. Some of my favourites, like The Killarney Park and The Dunloe Hotel & Gardens, proudly display this certification.
Can I find a spa hotel in Ireland that offers breakfast?
Yes, many spa hotels in Ireland include breakfast in their package. For me, it's a delight to know that popular choices such as the Ballyliffin TownHouse Boutique Hotel and Ballygarry Estate Hotel & Spa in Tralee offer a delicious breakfast to kickstart the day.
What facilities can I expect at a spa hotel in Ireland?
Most spa hotels I've seen in Ireland boast a range of facilities like wellness centres, massage services, saunas, and fitness centres. Some even offer specialized spa facilities to enhance your relaxation experience.
Are there any beachfront spa hotels in Ireland?
Absolutely! If you're like me and love the sound of waves while getting a massage, there are spa hotels located right on the beach. Just make sure to filter your search by "Beachfront" to find these gems.
Which cities in Ireland are popular for spa hotels?
From my recent searches, Killarney, Dublin, and Cork come up frequently as favourite cities for spa hotels. These cities not only offer luxurious accommodations but also provide easy access to local attractions and natural beauty.
Do spa hotels in Ireland cater to guests with disabilities?
Yes, many spa hotels in Ireland are wheelchair accessible and offer facilities like toilets with grab rails, adapted baths, and more. Whenever I book, I ensure that the property has the "Property accessibility" filter marked to cater to all my needs.
🙋‍♂️ Are we missing something?
💁‍♀️ Want to be featured here?
📣 Local Insider Tips: Plan Your Dream Trip to Dublin with Our Guide!
👉 What's the Best Way to Get Around Dublin and Ireland?
By Car – We're a big fan of renting a car and driving ourselves while touring the island. It allows us to see attractions at our own pace outside the city centre too. We find the best rental deals through Discover Cars. (Read more)
👉 Where Can I Book a Place to Stay in Dublin?
Maybe – For hotels, we recommend Booking.com to compare places. If you are looking for a vacation rental, VRBO is a top choice. We advise reading reviews carefully before booking. (Read more)
👉 Which Site Finds the Cheapest Dublin Flights?
Check out Expedia first when booking airfare. Setting up price alerts is an easy way to grab deals when fares drop. (Read more)
👉 What's the Best Way to Get from the Airport to Dublin City Centre?
By Bus – The Dublin Express Bus is an affordable and convenient option. Taxis are readily available as well. (Read more)
Private Transfer – Travel to and from Dublin Airport in style and comfort with a private luxury van or minibus transfer. Skip the taxi queues and enjoy a personalized meet-and-greet service, ensuring a smooth start or end to your Dublin adventure! (Read More)
👉 Is There a City Pass to Access Multiple Dublin Attractions?
Absolutely – The Go City All-Inclusive Pass is your ticket to over 40 top attractions in Dublin. It includes spots like the Guinness Storehouse, Dublin hop-on hop-off bus tours, Christchurch Cathedral, and many more. (Read more)
👉 What Are Some Recommended Attractions in And near Dublin?
Dublin, located along Ireland's east coast, offers several nearby attractions worth exploring. The Giants Causeway, Cliffs of Moher, Galway, and Belfast are all accessible by a short drive or flight. (Read More)