Interested in sampling the best 5-star hotels in Dublin? I've got you covered!
Dublin, with its vibrant art scene and rich history, boasts some of Ireland's most exquisite accommodations. Between their opulent interiors and top-notch services, these luxury hotels will make your stay nothing less than extraordinary.
As someone who's explored lodgings ranging from charming B&Bs to grand city centre establishments, I recommend our capital's finest: the crème-de-la-crème of Dublin's hotel landscape! These exclusive stays are as dreamy as it gets.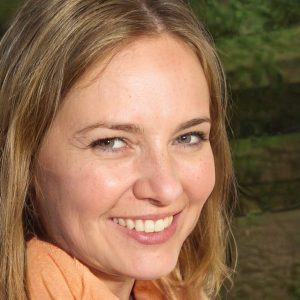 "Nestled in the heart of Dublin for over a decade, I've witnessed the city's hotel scene evolve and flourish, making me somewhat of a connoisseur of Irish luxury hospitality. I've interacted with hoteliers, dined in the most secluded Michelin-star restaurants, and have even been privy to behind-the-scenes insights most travellers would dream of. From intimate knowledge on refurbishments to being the first to review new suites, my relationship with Dublin's elite hotel landscape is as deep-rooted as the cobbled streets of Temple Bar. If Dublin's luxurious accommodations have a story, trust that I've lived it." – Amy O'Donovan
Wondering where to start? Let's dive into a world where Irish hospitality meets refined elegance – let me guide you through my personal favourites among the ultra-comfortable, endlessly lavish 5-star digs. From stories of high tea experiences to memorable spas that leave a lingering scent of indulgence behind – these spots guarantee unforgettable moments for everyone cutting above ordinary accommodation options.
Packing your bags are we already?
Disclosure: We partake in select partnerships, enabling us to benefit from some purchases you make via our provided links. This comes at no extra charge to you, and we value your continued patronage! 👏😀 Accommodation prices and availability may vary. Some options may not be available for your chosen dates. Thanks for your understanding and support! 🌟🙌
💁‍♀️ In a Hurry? My Top Picks for Best 5-Star Hotels in Dublin
I Revealed the Best Luxury Hotels in Dublin for a Truly Exclusive Stay!
⭐️ Rating: 9.3/10 | 📍 Location: Dublin City Centre | 👉 View on Booking.com
Dublin's crown jewel, The Merrion Hotel embodies opulence. Revel in Italian marble bathrooms, sate your culinary cravings in a 2-Michelin star restaurant, and find solace in an infinity pool. Set within a picturesque Georgian building, this hotel offers the finest blend of historical charm and modern amenities right in the heart of Dublin.
Oh, my word! Staying at The Merrion felt like stepping into a lavish Georgian dream. I remember lounging in my sumptuously furnished room, peering out to admire either the bustling city or the serenely landscaped gardens – each view a treat! One evening, after a delightful cocktail at No. 23, I found myself lost in the tantalising aromas from Restaurant Patrick Guilbaud. The French gourmet cuisine? Simply unforgettable! And the Italian marble steam room post a stroll at St. Stephen's Green? A slice of heaven! Ever thought about where you'd get the most luxurious sleep in Dublin? Well, this might just be it.
Trust me, once you discover the magic of The Merrion Hotel, you'll wonder why it took you so long. Feel the enchantment of Dublin's grandeur, wrapped up in the comfort of 5-star luxury.
The hotel is close to: Merrion Square Park, St. Stephen's Green, Trinity College Dublin, the National Gallery of Ireland, and Grafton Street.
This hotel is an excellent choice for Luxury seekers, food enthusiasts, spa lovers, and history aficionados.
Available Facilities: Indoor swimming pool, Spa and wellness centre, Fitness centre, Restaurant, Free WiFi.
Review from a Guest: "We had the most amazing experience, from the moment we arrived to the time we departed. Exceptional. So thank you so much." – Alex, Ireland.
⭐️ Rating: 9.2/10 | 📍 Location: Dublin City Centre | 👉 View on Booking.com
Dublin's pride, Anantara The Marker sits gracefully in the heart of the city's business and cultural quarter on Grand Canal Square. This gem showcases a unique blend of traditional Irish cooking at The Brasserie and contemporary facilities like a spa, infinity pool, and state-of-the-art gym. Exceptional service, stunning views from the Rooftop Lounge, and a delightful ambience have earned it a reputation as one of the best 5-star hotels in Dublin.
Walking into Anantara The Marker felt like stepping into a world of luxury and refinement. My room was the epitome of comfort with its plush bed, air conditioning, and 40-inch LED TV. What truly set my heart aflutter was the awe-inspiring views from the Rooftop Lounge. Sipping my cocktail there, with the Dublin cityscape sprawled before me, was an experience I wish I could relive every day. The traditional Irish dishes at The Brasserie, made from locally sourced produce, tasted like love on a plate. And oh! How can I forget the spa? It was as if all my worries melted away with each massage stroke. Ever thought of what floating in the clouds feels like? Well, a dive into their 23-metre infinity pool might just give you a hint!
Why dream about it when you can live it? Dive into a world where luxury meets tradition at Anantara The Marker. Make your next Dublin trip an unforgettable experience!
The hotel is close to: Dublin city centre, Grand Canal Square, theatres, and pubs with traditional Irish music and dance.
This hotel is an excellent choice for Couples seeking a romantic getaway, business travellers, and those wanting to explore Dublin's rich cultural and business quarters.
Available Facilities: Indoor swimming pool, Spa and wellness centre, Fitness centre, Free WiFi, Rooftop Lounge with city views.
Review from a Guest: "The room was very comfortable The staff were excellent" – Linda, United Kingdom.
⭐️ Rating: 9.2/10 | 📍 Location: Dublin City Centre | 👉 View on Booking.com
The iconic Shelbourne Hotel stands majestically on St. Stephen's Green, oozing history and timeless elegance. This five-star Dublin treasure is just a short stroll from renowned attractions. Its rooms promise luxurious slumber with plush pillow-top mattresses, while dining venues are a gastronomic delight. Be it the afternoon tea, a dip in the swanky indoor pool, or indulging in premium spa treatments, it's every inch of the Dublin 5-star experience.
I can't begin to express how wonderful my stay at The Shelbourne was. The room? A dream. The views of St. Stephen's Green from my window were truly mesmerising, and the luxurious marble bathroom had me feeling like royalty. The historic charm of the hotel is everywhere, but what truly made my heart sing was the afternoon tea at The Lord Mayor's Lounge. Delicate pastries, the finest teas, and an ambience that's pure Dublin. Oh, and did I mention the Saddle Room? Succulent steaks, fresh seafood, and a wine list to die for! And who could forget the spa? After a day exploring Dublin, sinking into a massage there was just the ticket. Honestly, it's experiences like these that make travel so special. Can you imagine sipping tea, overlooking the Green, with history all around? Magical!
If you've ever dreamed of living a slice of Dublin's rich tapestry while basking in 5-star luxury, The Shelbourne is where you should be. Dive deep into this historical marvel and let Dublin's charm envelop you.
The hotel is close to Trinity College, Grafton Street, National Gallery, National Museum, and National Library.
This hotel is an excellent choice for History enthusiasts, luxury seekers, and gastronomic aficionados.
Available Facilities: Indoor swimming pool, Spa and wellness centre, Free WiFi, Bar, 24-hour front desk.
Review from a Guest: "Beautiful hotel – the rooms are amazing and the hotel has so much history and is truly stunning. Restaurants were amazing and afternoon tea was one of the best I have had. Can't wait to visit again." – Laurie, United Kingdom.
⭐️ Rating: 9.2/10 | 📍 Location: Dublin City Centre | 👉 View on Booking.com
Distinguished as one of Dublin's top 5-star hotels, The Morrison Dublin, Curio Collection by Hilton, is a beacon of modern luxury and style. Perfectly located near the bustling Temple Bar yet maintaining an atmosphere of serene tranquillity, this hotel impresses with its chic rooms and top-notch facilities. Coupled with its proximity to the city's main attractions and a reputation for exceptional service, it's a destination in itself, worthy of any discerning traveller's list.
Oh, my stay at The Morrison was nothing short of delightful! Waking up to the mesmerising river views, followed by a delectable breakfast, truly set the tone for my day. The beds? Think clouds of comfort that you melt into after a day of exploring. Speaking of exploring, did I mention how close it is to Temple Bar? Yet, what truly made my stay special was the warmth of the staff. One evening, I asked for a dinner recommendation, and they pointed me to a nearby hidden gem that was simply exquisite. Ever tried the local Irish stew there? Delightful! And the sustainability steps they've incorporated? It's eco-luxury at its finest. How about making some memories of your own here?
Before you ponder any longer, know this: A luxurious Dublin experience is waiting for you at The Morrison. Dive into the heart of Irish luxury and hospitality and let Dublin charm you in ways you've never imagined!
The hotel is close to Temple Bar, O'Connell Street, Henry Street, and Guinness Storehouse.
This hotel is an excellent choice for Couples, business travellers, and those keen on sustainability.
Available Facilities: Free WiFi, Fitness centre, Non-smoking rooms, Restaurant, Tea/coffee maker in all rooms.
Review from a Guest: "Location is perfect, close to Temple Bar but very quiet. The rooms are modern, beds are very comfortable. And all staff members are very professional, always smiling and very efficient." – Aurelie, France.
⭐️ Rating: 8.6/10 | 📍 Location: Dublin City Centre | 👉 View on Booking.com
Luxury finds a home in Dublin at the InterContinental Dublin, an IHG Hotel. Previously known as the Four Seasons, this 5-star urban resort sprawls over 2 acres of meticulously landscaped gardens in the heart of Ballsbridge. Offering Dublin's most spacious guestrooms, the hotel is just a 10-minute drive from the buzzing city centre. Boasting elegant decor, marble bathrooms, an indulgent 14-metre swimming pool, and world-class dining, it's a top pick for discerning travellers.
Oh, what an enchanting stay it was at the InterContinental Dublin! From the sumptuous interiors to the sweeping views of the city, every moment here was sheer bliss. The marble bathroom? A sanctuary in its own right with a deep bathtub that seemed almost decadent. And the food! Local Irish ingredients are crafted into delectable international dishes. My afternoons were best spent at the Lobby Lounge, sipping morning coffee while admiring the tranquil courtyard garden. But the jewel in the crown? The leisure facilities. Just thinking about that refreshing dip in the pool makes me smile. Ever wondered what it feels like to stay in a garden paradise amidst a bustling city?
Don't just take my word for it. Dive into this oasis of luxury and discover the magic of Dublin's finest. Every corner of this hotel promises an experience worth cherishing. So, why wait?
The hotel is close to: Herbert Park, Dublin City Centre, Sandymount Dart Station
This hotel is an excellent choice for Couples, luxury travellers, and those seeking relaxation in the heart of Dublin.
Available Facilities: Indoor swimming pool, Spa and wellness centre, Fitness centre, Free WiFi, Bar
Review from a Guest: "Fabulous hotel not too busy so we really relaxed and loved the leisure facilities." – Gary, United Kingdom.
⚠️ Expertise and Transparency – Our Review and Ranking Process: At HeyDublin, we are committed to providing comprehensive, trustworthy, and unbiased reviews. Our review and ranking process involves extensive research, testing, and verification by our team of experts.
Learn more about our review and ranking process.
My Final Thoughts on Best 5-Star Hotels in Dublin
From my personal experience, the best 5-star hotels in Dublin certainly bring a nod of contentment to any luxury seeker's face. The top hotels in Dublin priding themselves on Irish charm and world-class service are something I strongly vouch for! These exclusive stays in Dublin offer more than just a comfy bed; they open doors into Ireland's rich heritage, warm hospitality and luxurious comfort. Delightful encounters with both tradition and opulence at these luxury accommodations in Ireland indeed make every moment memorable! Just anticipating your stay at one of these 5-star hotels is bound to stir excitement—as it does for me each time I speak about them! Here's hoping you discover your preferred choice among the best accommodation in Dublin soon!
FAQs about Best 5-Star Hotels in Dublin
What Five-Star Hotels Can I Find in Dublin's City Centre?
I recently checked the list of hotels in Dublin, and several luxurious five-star hotels stand out in the heart of the city. The Merrion Hotel and Anantara The Marker Dublin are just two examples located near Dublin's bustling business and cultural quarters. Both offer premium services like Italian marble bathrooms and are noted for their sustainable practices.
How Do I Know Which Hotels in Dublin Have a Sustainable Level 3+ Rating?
When I was browsing through Dublin's hotels, I noticed a filter for "Travel Sustainable" ratings. Hotels like The Merrion and The Morrison Dublin, and Curio Collection by Hilton, have achieved a Level 3+ rating, showcasing their commitment to eco-friendly practices.
Is it Possible to Find Hotels Near Dublin's Historical Landmarks?
Absolutely! I found that The Shelbourne, Autograph Collection, for instance, is a historic, landmark hotel located just by St. Stephen's Green. Similarly, The Westbury Hotel offers proximity to the famous Temple Bar area. With these hotels, you're not only staying in luxury but also right in the heart of Dublin's rich history.
Are there Five-Star Hotels in Dublin that Offer Spa and Wellness Facilities?
Yes, several top-tier hotels in Dublin pride themselves on their wellness amenities. When I looked into The Marker, I was impressed to see it features a spa with multiple treatment rooms. Additionally, The Merrion Hotel boasts an infinity pool, giving guests both relaxation and a touch of luxury.
Can I Find Luxury Accommodation with Views of Dublin's Cultural Sights?
Indeed! Some of the city's top hotels offer splendid views of its cultural landmarks. For instance, The Westin Dublin, located in the city centre, overlooks the historic Trinity College. It's an excellent choice for travellers who want to wake up to iconic Dublin views.
Which Dublin Hotels Offer the Perfect Mix of Luxury and Location?
For those who, like me, value both luxury and a prime location, The Fitzwilliam Hotel is an ideal choice. Situated in central Dublin, it's just steps away from top attractions and boasts an interior design by Sir Terence Conran, ensuring a lavish stay.
Do Any Five-Star Hotels in Dublin Offer Specialized Bathroom Features?
While browsing, I noticed many high-end hotels in Dublin focus on providing guests with luxurious bathroom amenities. For example, Dylan in Ballsbridge offers rooms with Italian marble bathrooms. Additionally, many of these hotels offer wheelchair accessibility and features like roll-in showers, ensuring comfort and convenience for all guests.
🙋‍♂️ Are we missing something?
💁‍♀️ Want to be featured here?
📣 Local Insider Tips: Plan Your Dream Trip to Dublin with Our Guide!
👉 What's the Best Way to Get Around Dublin and Ireland?
By Car – We're a big fan of renting a car and driving ourselves while touring the island. It allows us to see attractions at our own pace outside the city centre too. We find the best rental deals through Discover Cars. (Read more)
👉 Where Can I Book a Place to Stay in Dublin?
Maybe – For hotels, we recommend Booking.com to compare places. If you are looking for a vacation rental, VRBO is a top choice. We advise reading reviews carefully before booking. (Read more)
👉 Which Site Finds the Cheapest Dublin Flights?
Check out Expedia first when booking airfare. Setting up price alerts is an easy way to grab deals when fares drop. (Read more)
👉 What's the Best Way to Get from the Airport to Dublin City Centre?
By Bus – The Aircoach bus is an affordable and convenient option. Taxis are readily available as well. (Read more)
👉 What Are Some Recommended Attractions in And near Dublin?
Dublin, located along Ireland's east coast, offers several nearby attractions worth exploring. The Giants Causeway, Cliffs of Moher, Galway and Belfast are all accessible with a short drive or flight.