Heading off to Sligo and not certain where to park your bags? On the lookout for luxury accommodation or simply after budget-friendly options in Sligo? You've come to the right place!
Immensely pleased you're considering a stay in this charming Irish county, where rolling green hills meet rugged coastline. With my firsthand experience of Sligo's top-rated hotels, whether boutique-style commodes with swanky interiors that make staying indoors just as exciting, family-friendly slumber nests welcoming chaos with open arms or pet-friendly lodging ensuring no member of your tribe is left behind – I've got all bases covered.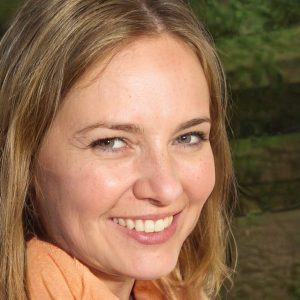 "After years of exploring Ireland's hospitality gems, I must say, Sligo truly holds its own with some of the most enchanting stays! There's a unique blend of Irish charm, scenic beauty, and impeccable service throughout the county. Whether you're after a city vibe or a serene countryside retreat, Sligo never disappoints. And trust me, my friend, I've got the inside scoop to guide you to the crème de la crème. Ready to dive into the heart of Sligo's finest? Let's journey together! 🍀✨" – Amy O'Donovan
From city centre gems offering urban indulgence at its best, beachfront resorts for sun-soaked holidays to quaint countryside sanctuaries against picture-perfect backdrops; I'll handpick some of the finest places giving you homey comforts combined with classic Irish hospitality.
So here's an intriguing question: Are you ready to find out my exclusive list of best hotels in Sligo that leave nothing wanting? Let's dive straight into it then!
Disclosure: We partake in select partnerships, enabling us to benefit from some purchases you make via our provided links. This comes at no extra charge to you, and we value your continued patronage! 👏😀 Accommodation prices and availability may vary. Some options may not be available for your chosen dates. Thanks for your understanding and support! 🌟🙌
💁‍♀️ In a Hurry? My Top Picks for Best Hotels in Sligo
Discover the Ultimate Sligo Getaway: Unveiling the Finest Hotels Tailored to Your Every Whim!
⭐️ Rating: 9.2/10 | 📍 Location: Sligo Town Centre | 👉 View on Booking.com
The Riverside Hotel in Sligo boasts an unbeatable location in the town's heart, with the gentle rush of the Garavogue River creating a tranquil backdrop. As one of Sligo's best hotels, it offers stylish en-suite rooms, free WiFi, and impeccable amenities. Its proximity to both the bus and train stations, coupled with its central position in Sligo, makes it the perfect base for exploring this captivating town.
Having explored many hotels, the Riverside Hotel truly made an impression on me. The spacious rooms, enhanced by the calming view of the river, were nothing short of delightful. And oh, the breakfast! The full Irish breakfast set me up for a day of adventure, and I was spoilt for choice with their extensive menu. One evening, after a day exploring Sligo, I popped into The Mill Bar for a drink and was pleasantly surprised by the local tips provided by Arthur, the hotel's friendly receptionist. The buzz of O'Connell Street nearby, combined with the peacefulness of the river, made my stay utterly magical. And the comfy bed? I haven't slept that soundly in ages! Wouldn't you love a getaway like that?
Don't just take my word for it; the Riverside Hotel is waiting to offer you the same magical experience. Imagine waking up to the sound of the river and exploring the heart of Sligo, right at your doorstep.
The hotel is close to: O'Connell Street, Sligo bus and train stations, and various local shops, restaurants, and bars.
This hotel is an excellent choice for Couples on a romantic getaway, business travellers seeking convenience, and anyone eager to explore Sligo's charms.
Available Facilities: Restaurant, Free WiFi, Tea/coffee maker in all rooms, Bar, and Facilities for disabled guests.
Review from a Guest: "Excellent location but the highlight of the stay was Arthur, the great receptionist. He provided us with fantastic tips for the surrounding areas and places of interest." – Alan, Ireland.
⭐️ Rating: 8.5/10 | 📍 Location: Sligo, near Rosses Point Beach | 👉 View on Booking.com
Immersed in luxury, the Radisson BLU Hotel & Spa in Sligo shines as one of Sligo's finest hotels. Flaunting an 18-metre pool, and divine spa, and located a mere 10 minutes from the heart of Sligo, it offers guests unrivalled views of Sligo Bay and modern amenities that promise an opulent stay. And with the close proximity of Rosses Point Beach, it's a gem in the realm of Sligo's best hotels.
The Radisson BLU Hotel & Spa, Sligo captivated me right from my first glimpse. My room, boasting a deluxe Vogue mattress, became my serene sanctuary. Each morning started with a sumptuous Super Buffet Breakfast. The highlight? Delightful homemade pastries that melted in my mouth! And those views from the evening dining area, gazing out at Sligo Bay, created the perfect backdrop for my meal. One evening, after an adventurous day exploring Sligo, I treated myself to the Solas Spa. Between the herbal sauna and the ice fountain, relaxation reached new heights. Ah, and the beach! Rosses Point Beach was just a short drive away, and the golden sands made for an idyllic sunset walk. Ever thought of how magical it feels to find such a treasure in a hotel?
You're on the brink of uncovering Sligo's gem. Every moment at Radisson BLU Hotel & Spa promises a memorable experience, surrounded by the beauty of Sligo. Dive into the charm, luxury, and wonder of this place. It's an experience waiting to be embraced.
The hotel is close to Rosses Point Beach, County Sligo Golf Club
This hotel is an excellent choice for Couples, families, and spa enthusiasts
Available Facilities: 18-metre swimming pool, Solas Spa and Wellness Centre, Fitness Club, Super Buffet Breakfast, Free WiFi
Review from a Guest: "Friendly professional staff. Spotless rooms. Beautiful breakfast and evening meal. Kids enjoyed the pool." – Mary, Ireland.
⭐️ Rating: 8.0/10 | 📍 Location: Clarion Road, Ballinode, Sligo | 👉 View on Booking.com
In the heart of Sligo lies the Clayton Hotel & Leisure Club Sligo, a modern haven just a 5-minute drive from the town's centre. Boasting a swimming pool, gym, and Essence Spa, it's the epitome of relaxation and luxury. Known for its top-notch amenities and proximity to the renowned Benbulben Mountain and Atlantic coast, it's no wonder it's highlighted among the best hotels in Sligo.

During my stay at the Clayton Hotel, I was mesmerised by the blend of modernity and comfort. Morning swims in the pristine pool, followed by invigorating sessions at the Essence Spa, became my ritual. The Club Vitae Health and Fitness Club, with its state-of-the-art Precor equipment, kept my fitness routine on track. I must say, dining at the Sinergie Restaurant was a culinary delight! Their European, Indian, and Asian-inspired dishes had me coming back for more. Oh, and the views from Bulben's Bar & Bistro? Simply breathtaking. I remember gazing at the Benbulben Mountain while sipping on a speciality cocktail. What a treat! Want a tip? Request a room with a garden view, and you'll be greeted by nature every morning. Wondering if the Clayton experience is really as dreamy as I describe?

Don't just take my word for it; dive into the Clayton experience yourself and discover why it's the talk of Sligo. Trust me; you won't want to leave.
The hotel is close to Sligo bus/train station, Benbulben Mountain, Atlantic coast.
This hotel is an excellent choice for Couples seeking a romantic getaway, families in search of leisure amenities, and travellers wanting a touch of luxury.
Available Facilities: Indoor swimming pool, Essence Spa, Club Vitae Health and Fitness Club, Sinergie Restaurant, Bulben's Bar & Bistro.
Review from a Guest: "The facilities for kids were amazing along with the food and staff. I will be recommending this hotel to everyone." – Lana, Ireland.
⭐️ Rating: 8.5/10 | 📍 Location: Sligo City Centre | 👉 View on Booking.com
Nestled in the heart of Sligo, right by the Garravogue River, The Glasshouse is every traveller's dream. Flaunting an exquisite design, it's no wonder this hotel has received an AA Rosette for its exceptional restaurant. The spacious rooms come equipped with state-of-the-art facilities, while the scenic river views offer an unparalleled experience. As one of the top hotels in Sligo, The Glasshouse stands as an epitome of luxury and comfort.

Walking into my room at The Glasshouse, the first thing that caught my attention was the balcony. Overlooking the serene Garravogue River, it became my favourite spot for morning coffee. The rooms, chic and stylish, had every amenity I could think of. The 26-inch LCD TV kept me entertained, and the climate control ensured I was always comfortable. Dining at the award-winning Kitchen restaurant was an experience in itself. The creative evening menu was a delight and the river views from the Manhattan-style View Bar? Absolutely mesmerising. Every corner of this hotel speaks volumes about Sligo's charm. And did I mention how convenient the location was? Just steps away from O'Connell Street and the WB Yeats Memorial building. Truly, my stay was an unforgettable blend of luxury and local culture.

Sligo's best-kept secret is waiting for you. Dive into an experience filled with luxury, culture, and impeccable hospitality. Trust me, The Glasshouse promises memories you'll cherish forever.
The hotel is close to: O'Connell Street, WB Yeats Memorial Building, and Hawks Well Theatre.
This hotel is an excellent choice for Couples seeking a romantic getaway, food enthusiasts wanting to indulge in award-winning cuisine, and travellers eager to explore Sligo's central attractions.
Available Facilities: AA Rosette restaurant, Fitness centre, Private parking, Free WiFi, Bar.
Review from a Guest: "Staff were very friendly and helpful, the room was immaculate and balcony over the river was lovely." – Abi, Ireland.
⭐️ Rating: 8.2/10 | 📍 Location: Enniscrone, County Sligo | 👉 View on Booking.com
Set atop a hill, the Ocean Sands Hotel in Enniscrone offers captivating views of the Atlantic, the lengthy golden beach, and the enchanting Valley of Diamonds. Known as one of the best hotels in Sligo, it promises not just incredible vistas but also a medley of culinary delights, proximity to a championship golf course, and an array of children-friendly attractions.

Staying at the Ocean Sands Hotel was like stepping into a dream. Waking up to the rhythmic sound of waves, followed by a hearty English breakfast while gazing at Killala Bay was the daily routine. But the best part? The serene evening walks by the beach, feeling the cool ocean breeze, and watching the sunset over the horizon. During the day, a round at the nearby Eddie Hackett-designed championship golf links was a treat. And the spa? Pure bliss! What's your idea of a perfect evening? For me, it was savouring a sumptuous meal at the hotel's restaurant, looking out to the pristine beach. Trust me, there's magic in the air at Ocean Sands.

Imagine sipping on a warm beverage, with the backdrop of a mesmerising beach sunset. Doesn't that sound like an idyllic getaway? Experience it firsthand and let Ocean Sands weave its charm around you.
The hotel is close to: Enniscrone's championship golf links, Waterpoint Water Park, Enniscrone Pier, and Valley of Diamonds.
This hotel is an excellent choice for Couples seeking a romantic escape, golf enthusiasts, families wanting a fun-filled vacation, and anyone desiring a tranquil beachfront stay.
Available Facilities: Spa and wellness centre, Free WiFi, Beachfront access, Non-smoking rooms, On-site restaurant and bar.
Review from a Guest: "Breakfast very good. Lots of choices in restaurants and good value. Fantastic beachside location." – Brinsley, United Kingdom.
⚠️ Expertise and Transparency – Our Review and Ranking Process: At HeyDublin, we are committed to providing comprehensive, trustworthy, and unbiased reviews. Our review and ranking process involves extensive research, testing, and verification by our team of experts.
Learn more about our review and ranking process.
My Final Thoughts on Best Hotels in Sligo
In reflecting upon the best hotels in Sligo, I'm utterly captivated – from top-rated accommodations to quaint boutique options, and even budget-friendly stays. Each marvellous establishment holds a unique allure for guests of all tendencies; whether you seek luxury accommodation or pet-friendly spots. The family-friendly realms add colour to your cherished getaways while city centre hotels position you amidst lively attractions. Beachfront resorts, meanwhile, sprinkle serenity over your Irish escapade. Ultimately, each stay in Sligo becomes an intimate memory knitted into your journey's tapestry- a joy that leaves me delighted to share these insights with you!
FAQs about Best Hotels in Sligo
How can I ensure my stay in Sligo County is sustainable?
In Sligo County, many hotels are committed to sustainable practices. Look for properties with a "Travel Sustainable" badge, indicating the level of their sustainability measures. Levels range from 1 to 3+, with higher numbers showing more advanced steps towards sustainability.
Which hotels in Sligo offer sea views or beachfront access?
Several hotels in Sligo provide stunning sea views or direct beachfront access. While browsing, check for the "Sea View" and "Beachfront" filters to identify these properties. The Ocean Sands Hotel in Enniscrone, for instance, is a popular choice with a location rating of 9.4.
Is breakfast typically included in Sligo hotel bookings?
Yes, a majority of the hotels in Sligo offer breakfast as part of their package. As you're browsing properties, you can spot this by looking for the "Breakfast included" tag under the hotel details. Hotels like The Glasshouse and Radisson BLU Hotel & Spa are examples that offer this amenity.
Which landmarks are close to hotels in Sligo County?
Many hotels in Sligo are conveniently located near popular landmarks. While searching, keep an eye out for proximity to places like Sligo Abbey, Yeats Memorial Building, and Sligo County Museum. Being near these landmarks can enhance your stay and reduce travel time.
Are there luxury accommodations available in Sligo?
Absolutely! Sligo offers a mix of accommodations, including luxury options. The Markree Castle, for instance, boasts a superb review score of 9.4 and offers a royal experience with its King Room. Prices might be on the higher side, but the experience is unparalleled.
How can I get discounts on hotel bookings in Sligo County?
Many properties offer member-only discounts. To unlock these offers, it's often recommended to sign in or register on the platform. By doing this, you can access exclusive rates and promotions that aren't available to the general public.
🙋‍♂️ Are we missing something?
💁‍♀️ Want to be featured here?
📣 Local Insider Tips: Plan Your Dream Trip to Dublin with Our Guide!
👉 What's the Best Way to Get Around Dublin and Ireland?
By Car – We're a big fan of renting a car and driving ourselves while touring the island. It allows us to see attractions at our own pace outside the city centre too. We find the best rental deals through Discover Cars. (Read more)
👉 Where Can I Book a Place to Stay in Dublin?
Maybe – For hotels, we recommend Booking.com to compare places. If you are looking for a vacation rental, VRBO is a top choice. We advise reading reviews carefully before booking. (Read more)
👉 Which Site Finds the Cheapest Dublin Flights?
Check out Expedia first when booking airfare. Setting up price alerts is an easy way to grab deals when fares drop. (Read more)
👉 What's the Best Way to Get from the Airport to Dublin City Centre?
By Bus – The Dublin Express Bus is an affordable and convenient option. Taxis are readily available as well. (Read more)
Private Transfer – Travel to and from Dublin Airport in style and comfort with a private luxury van or minibus transfer. Skip the taxi queues and enjoy a personalized meet-and-greet service, ensuring a smooth start or end to your Dublin adventure! (Read More)
👉 Is There a City Pass to Access Multiple Dublin Attractions?
Absolutely – The Go City All-Inclusive Pass is your ticket to over 40 top attractions in Dublin. It includes spots like the Guinness Storehouse, Dublin hop-on hop-off bus tours, Christchurch Cathedral, and many more. (Read more)
👉 What Are Some Recommended Attractions in And near Dublin?
Dublin, located along Ireland's east coast, offers several nearby attractions worth exploring. The Giants Causeway, Cliffs of Moher, Galway, and Belfast are all accessible by a short drive or flight. (Read More)