Hoping to explore Ireland with your furry friend in tow and looking for accommodating hotels? Well, you're barking up the right tree!
Whoever said a dog is man's best friend truly hit the nail on the head – I can't bear being away from my pooch either! That's why I've taken it upon myself to sniff out the best dog-friendly accommodations across vibrant Dublin, charming Cork, scenic Galway, bustling Belfast and lovely Limerick so nobody has to leave their pet behind.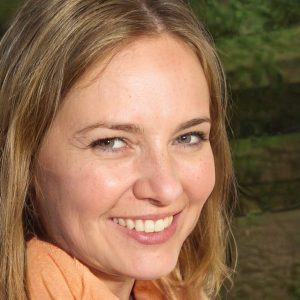 "During my extensive travels across Ireland with my furry sidekick, I've become quite the aficionado on dog-friendly accommodations. And let me tell you, Dublin truly has some hidden treasures that tick all the boxes for both humans and their pets. So, if you're looking to wander the emerald isles with your canine companion, you're in for a treat! Dive into my list, and I promise you'll find the perfect spot for your next adventure. Trust me; it's 'paw-some'!" – Amy O'Donovan
From cosy canine-catering lodgings in Ireland's countryside to luxurious city stays that treat not just you but also your fur baby like royalty – get set as I unleash my list of top-notch pet-allowed hotels that will make your Irish getaway 'paw-fect'!
So tell me: Which part of lovely Ireland are we trotting off to first?
Disclosure: We partake in select partnerships, enabling us to benefit from some purchases you make via our provided links. This comes at no extra charge to you, and we value your continued patronage! 👏😀 Accommodation prices and availability may vary. Some options may not be available for your chosen dates. Thanks for your understanding and support! 🌟🙌
💁‍♀️ In a Hurry? My Top Picks for Best Dog-Friendly Hotels in Ireland
Discover the Pawfect Pet-Friendly Retreats for Me and My Furry Friend in Ireland!
⭐️ Rating: 9.2/10 | 📍 Location: Dublin City Centre | 👉 View on Booking.com
Located in Dublin's vibrant Temple Bar, The Morgan Hotel is an opulent blend of city-centre luxury and boutique charm. With amenities like air-conditioned rooms equipped with Nespresso machines, and complimentary access to The Westwood Club Gym & Pool, it truly stands out. For pet lovers, the icing on the cake is the hotel's dog-friendly policy, making it an ideal choice for those travelling with their canine companions.

The moment my pup and I entered The Morgan Hotel, I knew we'd found a special place. Right in the heart of Dublin's cultural quarter, the hotel perfectly melded with the lively Temple Bar vibes. My room was a delightful blend of comfort and luxury; the complimentary bottled water and robes were just a few of the many perks. However, it was their pet-friendly approach that won me over. Taking a stroll along the cobbled streets with my dog in the early morning, feeling the city's energy, and then returning to the hotel for a delightful breakfast was pure joy. And the cocktails at 10 Fleet Street? Simply divine. But what really made my stay unique? The warm, friendly staff and their outstanding service. How often do you find a hotel that treats you and your dog like royalty?
Dive into the Dublin experience with your furry friend and let The Morgan Hotel elevate your journey!
The hotel is close to: The Irish Rock 'N' Roll Museum Experience, the Dublin Free Walking Tour, The Craic Den Comedy Club, and SANDEMAN NEW Europe Sightseeing Tours.
This hotel is an excellent choice for Dog owners, culture enthusiasts, and travellers seeking a luxurious stay in the heart of Dublin.
Available Facilities: Adult pool, Free High-Speed Internet (WiFi), Fitness Centre with Gym, Pets Allowed (Dog/Pet Friendly), In-house restaurant and bar.
Review from a Guest: "After 5 weeks of touring Europe, the Morgan Hotel was a breath of fresh air. The location, amenities, and staff were all top-notch. Truly an unforgettable experience." – Patricia R, UK.
⭐️ Rating: 4.5/5 | 📍 Location: Castlemartyr, County Cork | 👉 View on Booking.com
Located in the heart of East Cork, Castlemartyr Resort brings the past to life with its 18th-century manor house adjacent to the ruins of an 800-year-old castle. Beyond its deep-rooted history, this luxurious resort boasts first-class service, exquisite dining, and a range of recreational activities. From its renowned spa to an intricate links-style golf course, every dog lover's paradise is complete with miles of walking tracks – perfect for your furry companion to explore the mystery of the ancient ruins.
I absolutely adored my stay at Castlemartyr Resort! It felt like stepping back in time, yet with all the modern comforts. My golden retriever, Max, and I took morning strolls by the private lake, spotting swans and taking in the beauty of the ancient ruins. The staff welcomed Max as warmly as they did me, and that's saying something! Did I mention the spa? After a long day of exploring, it was heaven on earth. What makes this place stand out, besides its luxurious amenities, is how it's seamlessly dog-friendly. Honestly, can you imagine enjoying afternoon tea while your pup relaxes by your side?
Don't just take my word for it; discover the magic of Castlemartyr Resort for yourself. One stay, and you'll understand why it's the top dog-friendly getaway in Ireland. It's an adventure waiting to be experienced, especially if you're accompanied by your furry best friend.
The hotel is close to Ferrit and Lee Restaurant, Roastie Midleton, Farmgate Restaurant & Country Store, Sage Restaurant, Ballynamona Beach, and Midleton Farmer's Market.
This hotel is an excellent choice for Dog lovers, history enthusiasts, luxury seekers, and those in need of a rejuvenating getaway.
Available Facilities: Free parking, Pool, Fitness Centre with Gym, Golf course, Spa.
Review from a Guest: "Beautiful hotel with top-class amenities. The walking tracks were a hit with our dog!" – Patricia, UK.
⭐️ Rating: 9.2/10 | 📍 Location: Dublin City Centre | 👉 View on Booking.com
Dublin's Trinity City Hotel is the epitome of chic city living, with a fabulous location near the globally acclaimed Trinity College. Its elegant rooms come equipped with everything you need for a relaxing stay, from soft bed linens to tea-making facilities. Most notably, it stands out as one of the best dog-friendly hotels in Ireland. With an open invitation for your furry friend, it ensures no family member gets left behind.
Staying at the Trinity City Hotel was like discovering a hidden gem in the heart of Dublin. Waking up in those plush cotton linens and sipping my morning tea was delightful. As I ventured out, Dublin's iconic spots were just around the corner. But what made my stay unforgettable? Being able to bring along my furry pal, Max. He loved the special attention, and we both relished the walks in nearby St Stephen's Green. Who knew central Dublin could be so pet-friendly? Ever had that feeling of finding the perfect spot that checks all the boxes?
Discovering this haven was like stumbling upon an urban oasis. Don't wait to dive into this unique blend of luxury and canine companionship; The Trinity City Hotel awaits your discovery!
The hotel is close to Trinity College Dublin, the Irish Whiskey Museum, Seamus Heaney: Listen Now Again, and Dublin Whiskey Tours.
This hotel is an excellent choice for Dog lovers, city explorers, business travellers, and those seeking a luxurious stay in central Dublin.
Available Facilities: Free High-Speed Internet, Fitness Centre, Pets Allowed (Dog/Pet Friendly), Bar/Lounge, Business Centre with Internet Access.
Review from a Guest: "Everything was just very good: Room, service, breakfast, bar. Will definitely stay here again next time we are in Dublin. And the bus to the airport stops in front of the hotel." – Tourist, Gothenburg, Sweden.
⭐️ Rating: 4/5 | 📍 Location: Dublin City Centre | 👉 View on Booking.com
Hilton Dublin overlooks the historic Grand Canal, positioning guests a mere 10-minute walk from the illustrious St. Stephen's Green and Grafton Street. But what makes this hotel a standout choice for dog lovers visiting Ireland is its central location coupled with its pet-friendly policy. Your four-legged friend can relish the green surroundings while you dive into the local attractions.
I couldn't believe my luck when I found the Hilton Dublin! Being in the heart of the city with my dog, Max, was just the experience I was hoping for. The short walks to the Grand Canal in the morning and evening were enchanting. Max absolutely loved the friendly staff and the spacious room provided for us. And the proximity to the famed St. Stephen's Green? A dream come true. I had this incredible sandwich from Charlemont Bar & Bistro, and if there's one recommendation I could give, it's to try that! I still wonder, do they put magic in that sandwich?
Don't just take my word for it. Discover the Hilton Dublin yourself and let your pup have the vacation they deserve, right in the centre of Dublin's bustling beauty!
The hotel is close to The National Concert Hall, The Bernard Shaw, The Leeson Lounge, and Cassidy's Bar.
This hotel is an excellent choice for Dog lovers seeking a luxurious stay, business travellers, families, and city explorers.
Available Facilities: Fitness Centre, Bar/Lounge, Babysitting, Paid private parking, Free Internet.
Review from a Guest: "Amazing stay with our pet. Welcoming staff and great location!" – John, UK.
⭐️ Rating: 4 out of 5 | 📍 Location: Dublin City Centre | 👉 View on Booking.com
Located in the heart of Dublin, The Address Connolly is a chic 4-star property with 278 meticulously designed rooms offering sheer luxury. The newly refurbished hotel takes pride in its McGettigan's Cookhouse where you can relish delectable meals. But what sets it apart? It's the perfect haven for dog lovers, ensuring your furry friend enjoys the trip just as much as you do!

Staying at The Address Connolly felt like diving into a mix of modern luxury and traditional Irish hospitality. With Dublin's vibrant city life just outside, it was a joy to return to my room, which had all the comforts I needed. The McGettigan's Cookhouse was an absolute delight, with an array of tantalising dishes. But the real cherry on top? Walking in and seeing other guests with their dogs. It's heartwarming to know that this luxurious space welcomes pets with such open arms. I recall the evening I decided to sip tea at The Parlor and was joined by a fellow guest's Golden Retriever, which made the experience even more delightful. Can you imagine a better way to spend an evening in Dublin?

There's a world of luxury and warm Irish welcomes awaiting you and your canine companion at The Address Connolly. Dive into the heart of Dublin and embrace an experience that promises memories to last a lifetime.
The hotel is close to The Jeanie Johnston: An Irish Famine Story, EPIC The Irish Emigration Museum, and The Famine Sculptures.
This hotel is an excellent choice for Pet lovers, city explorers, and those seeking a luxurious stay in Dublin.
Available Facilities: Pets Allowed (Dog / Pet Friendly), McGettigan's Cookhouse, The Parlor for light lunches, Free High-Speed Internet, Fitness Centre.
Review from a Guest: "The hotel is very nice, our room was quite fancy compared to where we normally stay. Staff at the front desk were very helpful." – Rebecca M, United Kingdom.
⚠️ Expertise and Transparency – Our Review and Ranking Process: At HeyDublin, we are committed to providing comprehensive, trustworthy, and unbiased reviews. Our review and ranking process involves extensive research, testing, and verification by our team of experts.
Learn more about our review and ranking process.
My Final Thoughts on Best Dog-Friendly Hotels in Ireland
In my humble opinion, the pet-friendly accommodations Ireland offers truly capture the spirit of a bonny holiday for our beloved furry friends. Each choice from dog-friendly hotels in Ireland to canine-friendly hotels in Cork and beyond unfolds a world where quality bonding time matters most. With places like dog-welcoming lodgings in Limerick or pet-allowed hotels in Belfast, you're sure to find an abode that respects your pooch's needs as much as yours. The heartening display of inclusivity around every nook—from dog-friendly accommodation in Dublin to charming stays in Galway—is something I'm thrilled about sharing with you. May your Irish adventure be filled with tail waggles and delightful discoveries!
FAQs about Best Dog-Friendly Hotels in Ireland
Which hotels in Ireland are pet-friendly and best-rated?
I've had the pleasure of experiencing several pet-friendly hotels during my travels in Ireland. Some of the top-rated ones include The Morgan Hotel, Castlemartyr Resort, and The Trinity City Hotel. These places understand the bond between travellers and their furry companions and make the stay comfortable for both.
Where can I find deals for hotels in Ireland?
While exploring hotel options in Ireland, I noticed that multiple platforms such as Expedia, Agoda.com, Trip.com, and eDreams often offer competitive rates. It's always a good idea to cross-check between these sites to snag the best deal for my stay.
Do many hotels in Ireland offer free amenities like Wi-Fi and parking?
Absolutely! From my observations, many Irish hotels, including The Address Connolly, The Lodge at Ashford Castle, and The Ardilaun Hotel, offer free Wi-Fi and parking. It's such a relief for me, knowing that I can stay connected and have a safe spot for my car.
Are there any luxury hotels in Ireland that don't break the bank?
Certainly! During my trips, I've been pleasantly surprised by hotels like Liss Ard Estate and Ballyvolane House. They offer luxurious stays at relatively affordable rates, making my travel experience even more delightful without straining my wallet.
What is the average cost of a pet-friendly hotel in Ireland?
Prices can vary, but from my recent searches, I've found pet-friendly hotels ranging from EUR 95 at Brookvale Bed & Breakfast to EUR 260+ at The Morgan Hotel. It helps to plan and budget accordingly, depending on the amenities and location I'm looking for.
How can I identify great value hotel deals for my stay in Ireland?
One hint I've learned is to keep an eye out for tags like "Fully refundable" and "No prepayment needed." Such tags, coupled with competitive pricing on sites like Agoda.com and eDreams, often indicate a good deal. Additionally, ratings and reviews give me a heads-up on what to expect in terms of value.
Is breakfast commonly included in Irish hotel stays?
From my experience, many hotels in Ireland, like The George Limerick, Boyne View House, and Horse & Hound Inn Hotel, often include breakfast. It's a lovely touch, allowing me to kickstart my day with a hearty meal before exploring the Emerald Isle.
🙋‍♂️ Are we missing something?
💁‍♀️ Want to be featured here?
📣 Local Insider Tips: Plan Your Dream Trip to Dublin with Our Guide!
👉 What's the Best Way to Get Around Dublin and Ireland?
By Car – We're a big fan of renting a car and driving ourselves while touring the island. It allows us to see attractions at our own pace outside the city centre too. We find the best rental deals through Discover Cars. (Read more)
👉 Where Can I Book a Place to Stay in Dublin?
Maybe – For hotels, we recommend Booking.com to compare places. If you are looking for a vacation rental, VRBO is a top choice. We advise reading reviews carefully before booking. (Read more)
👉 Which Site Finds the Cheapest Dublin Flights?
Check out Expedia first when booking airfare. Setting up price alerts is an easy way to grab deals when fares drop. (Read more)
👉 What's the Best Way to Get from the Airport to Dublin City Centre?
By Bus – The Aircoach bus is an affordable and convenient option. Taxis are readily available as well. (Read more)
👉 What Are Some Recommended Attractions in And near Dublin?
Dublin, located along Ireland's east coast, offers several nearby attractions worth exploring. The Giants Causeway, Cliffs of Moher, Galway and Belfast are all accessible with a short drive or flight.