Inquiring about the best hotels in Meath, are you? Welcome to my guide on luxury and boutique accommodations that will make your stay in Meath an unforgettable one!
Ah, beautiful Meath County; a cultural gem etched within Ireland's Ancient East. Home to lush landscapes, historical wonders and… splendid lodgings! Being something of a roaming enthusiast myself, I have hand-picked some top-rated hotels – from magnificent 5-star stays at luxury resorts in Meath, bursting with opulence (and stunning views!), through unique little boutique hideaways steaming with charm, down to quite pleasant budget-friendly accommodations offering comfort mixed with delivery ease on the pocket.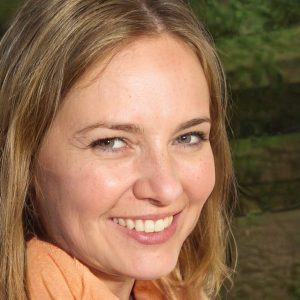 "Diving deep into Meath's hotel scene, I've uncovered some genuine gems! From sprawling estates to quaint B&Bs, my travels across this beautiful county have been nothing short of magical. Trust me, Meath has a delightful mix of luxury, history, and charm waiting for every traveller. So, whether you're a luxe-lover or a history buff, my meticulously curated guide is here to help you find that perfect stay. Ready to uncover the magic of Meath with me? Let's embark on this journey together!" – Amy O'Donovan
Curated from personal experience and insider knowledge I've gathered along my travels – it's all here in this intricate guide filled to the brim with the best places to stay in Meath. So go on then- which one tickles your fancy for that reverie Irish holiday?
Disclosure: We partake in select partnerships, enabling us to benefit from some purchases you make via our provided links. This comes at no extra charge to you, and we value your continued patronage! 👏😀 Accommodation prices and availability may vary. Some options may not be available for your chosen dates. Thanks for your understanding and support! 🌟🙌
💁‍♀️ In a Hurry? My Top Picks for Best Hotels in Meath
I Found the Ultimate Gem: Luxurious Boutique Accommodations and Unforgettable Stay in Meath County!
⭐️ Rating: 9.2/10 | 📍 Location: Enfield, Meath | 👉 View on Booking.com
The Johnstown Estate is one of Meath's prime hotel treasures, lavishly seated on 120 acres of picturesque parkland. A mere 35-minute drive from Dublin, this luxurious 4-star haven showcases 128 stunning bedrooms and a broad array of amenities. Among the standout features are the resort's captivating dining venues, an award-winning spa, and a leisure club that sports a 20-metre pool. A true embodiment of luxury, comfort, and gourmet delight, it holds its place proudly among the best hotels in Meath.
During my stay at The Johnstown Estate, I felt truly immersed in opulence. My mornings started with serene walks through the extensive parkland, where the sun gently kissed the verdant landscape. For breakfast, 'Fire & Salt' became my go-to – a delightful blend of elegance and sumptuous dishes. But the real magic lay in the Elemis & Gharieni Spa. The Thermal Suite was rejuvenating, while the Rasul Mud treatment had me feeling like royalty. Evenings were perfectly capped off at The Coach House Brasserie, with its heartwarming traditional dishes. Every corner of this place whispered luxury, making my escape truly unforgettable. I wonder, have you ever been wrapped in such utter luxury?
Imagine being enveloped in an embrace of luxury and comfort that only Meath's finest can offer. Don't just dream about it, make it your reality at The Johnstown Estate.
The hotel is close to: Donadea Forest Park, The Midland Bar Enfield, Roches Pub, and Coolcarrigan House and Gardens.
This hotel is an excellent choice for Couples seeking a romantic getaway, families craving luxury with a touch of fun, and gourmet enthusiasts.
Available Facilities: Award-winning Elemis & Gharieni Spa with Thermal Suite, 20-metre swimming pool, Fine dining at 'Fire & Salt' and traditional delights at The Coach House Brasserie.
Review from a Guest: "We had our wedding at the Johnstown Estate in August 2023. It was a magnificent day. The grounds were perfect for photos, and the staff were beyond attentive. Truly a day we won't forget." – Fiona M, Ireland.
⭐️ Rating: 4.5/5 | 📍 Location: Trim, County Meath, Ireland | 👉 View on Booking.com
The legendary Trim Castle Hotel is an exquisite blend of history and modern luxury set in the picturesque Boyne Valley. With breathtaking views of the iconic Trim Castle, this hotel provides an enchanting experience. Dive into a world of culture and scenic beauty, dine at exceptional eateries serving dishes made from local produce, and relax on a rooftop with panoramic castle views. Just 40 minutes from Dublin airport, it's Meath's gem where captivating history meets contemporary comfort.

On my recent trip to Ireland, I discovered the Trim Castle Hotel, and what a find! The views of the ancient Trim Castle from the rooftop garden terrace during sunrise were simply magical. I found myself drawn to Jules Restaurant, where I indulged in some of the most delicious meals crafted with locally sourced ingredients. Walking around, I was charmed by the nearby boutiques and cafes. One morning, I even took a peaceful paddle along the River Boyne. But what truly made my stay special was the feeling of being enveloped in history while still enjoying all modern comforts. I mean, where else can you enjoy a luxurious suite while gazing at a centuries-old castle?

You've got to experience the charm and elegance of Trim Castle Hotel for yourself. Every moment there feels like stepping into a perfect blend of history and today's luxury, making your stay in Meath unforgettable.
The hotel is close to: Trim Castle, James Griffin Pub, St. Patrick's Church, and St Mary's Abbey.
This hotel is an excellent choice for History enthusiasts, luxury seekers, food lovers, and those looking to explore the best of County Meath.
Available Facilities: Free High-Speed Internet, Canoeing, Rooftop Garden Terrace, On-site Dining, and Paid Private Parking.
Review from a Guest: "We loved our stay at the Trim Castle Hotel. What a great place! It was so comfy and well-appointed. Perfect for our honeymoon." – Ian H, Binghamton, New York.
⭐️ Rating: 5/5 | 📍 Location: Drinadaly, Trim C15 PRR0, Ireland | 👉 View on Booking.com
Set amidst rolling fields just a stone's throw from the River Boyne, Boyne View House is not just a place to stay; it's an experience. This gem in County Meath is a fusion of traditional charm and modern luxuries. It started as a quaint bed & breakfast but has evolved into a sanctuary offering bespoke lodges and cottages, each uniquely designed, reflecting authenticity and quirkiness that tourists love. Positioned in the heart of the Boyne Valley, it is a nod to Ireland's rich history, encapsulating the essence of Ireland's Ancient East.
My stay at Boyne View House was pure magic. Waking up to the sound of nature and the sight of sheep grazing peacefully in the fields was a soothing retreat from the city's hustle. The cottages are well-furnished, and the staff…they're the heart of the place. Friendly, responsive, and always eager to help, making my stay all the more special. Dipping into a world of tranquillity during my stay, I took short drives to nearby restaurants, explored historic sites, and even had an impromptu picnic by the River Boyne. Oh, did I mention the sunset views? Simply mesmerising. And the best bit? Being just an hour from Dublin Airport, it felt like I was worlds away. How often can one feel so connected to nature and history while enjoying modern comforts?
You really should give Boyne View House a try. Trust me, it's more than just a hotel. It's an experience that'll linger in your memories, beckoning you to return.
The hotel is close to: Trim Castle, James Griffin Pub, St. Patrick's Church, and St Mary's Abbey.
This hotel is an excellent choice for Nature lovers, history enthusiasts, couples seeking a romantic getaway, families, and anyone looking for an authentic Irish countryside experience.
Available Facilities: Free High-Speed Internet (WiFi), Golf course, Hiking, Children's Activities, Pet-friendly.
Review from a Guest: "Our cottage at Boyne View was outstanding. Quiet, beautiful, and well-furnished, the staff was friendly, responsive, speedy, and helpful. We will definitely come again." – Beth S, USA.
⭐️ Rating: 4.0/5 | 📍 Location: Ashbourne, Meath | 👉 View on Booking.com
Set between Dublin City Centre and Meath, the heritage capital of Ireland, the Pillo Hotel Ashbourne uniquely offers an ideal blend of the city's hustle and bustle and the tranquillity of Ireland's heritage. With its modern design and luxurious amenities, it stands as a top choice for those visiting Meath.
Staying at Pillo felt like my little getaway! The modern chic design paired beautifully with the 4-star luxury, making me feel I was truly indulging. The room was a blend of comfort and elegance, and the on-site attractions kept me entertained – the 16-metre swimming pool was refreshing, and the children's playroom was a saviour for my little ones. The close proximity to attractions like Tayto Park meant a day out was just around the corner. Every meal, especially at the 'Time' restaurant, was a delightful culinary experience. And can we talk about the warmth of the staff? Their smiles and assistance genuinely added a special touch to my stay!
It's time for you to delve into the heritage capital of Ireland and experience this blend of luxury and convenience. Trust me, once you stay at Pillo Hotel Ashbourne, your view of hotel stays in Meath will never be the same!
The hotel is close to: Tayto Park, The National Aquatic Centre, Dublin Zoo, and Funtasia.
This hotel is an excellent choice for: Families on a getaway, Business travellers, and Couples seeking a blend of city and heritage exploration.
Available Facilities: Free High-Speed Internet (WiFi), Fitness Centre with Gym / Workout Room, Indoor play area for children.
Review from a Guest: "Fantastic hotel experience! The staff were friendly and the 'Time' restaurant was excellent!" – Paul F, Ireland.
⭐️ Rating: 4/5 | 📍 Location: Navan, Meath | 👉 View on Booking.com
Situated in Navan, at the heart of Meath, the Newgrange Hotel marries historical allure with contemporary elegance. Known for its luxurious ambience, the hotel is a mere 30 minutes from the bustling city of Dublin. A proud family-run establishment, Newgrange stands out with 62 spacious en suite rooms, a sophisticated dining experience, and the charm of old-world Ireland, making it a top contender amongst the best hotels in Meath.
During my stay at the Newgrange Hotel, I felt truly embraced by Irish hospitality. My room was a haven of comfort, and the library lounge, with its open fire, beckoned me during those colder evenings. The Bridge Brassiere Restaurant didn't disappoint either; the dishes were a delightful fusion of traditional and modern Irish cuisine. And oh, the history! The hotel's name pays homage to the ancient Newgrange monument, which is just a 15-minute drive away. Isn't it fascinating how such a place can offer so much – relaxation, delicious food, and a touch of history all in one? What was your last memorable hotel stay?
Imagine a place where you can bask in luxury, while also diving deep into Ireland's rich history. The Newgrange Hotel isn't just a place to sleep; it's an experience waiting to be unveiled. Dive in, and let the magic of Meath envelop you!
The hotel is close to: FORTYONE Bars & Clubs, Berminghams Pub, Solstice Arts Centre, and Navan Shopping Centre.
This hotel is an excellent choice for History enthusiasts, couples seeking a romantic getaway, and those looking to indulge in Irish hospitality.
Available Facilities: Free High-Speed Internet, Horseback riding, Evening entertainment, Free Parking, Business Centre with Internet Access.
Review from a Guest: "An enchanting stay! The staff were wonderful, and the history of the place added to its charm." – Sarah, UK.
⚠️ Expertise and Transparency – Our Review and Ranking Process: At HeyDublin, we are committed to providing comprehensive, trustworthy, and unbiased reviews. Our review and ranking process involves extensive research, testing, and verification by our team of experts.
Learn more about our review and ranking process.
My Final Thoughts on Best Hotels in Meath
I wholeheartedly attest that the best hotels in Meath perfectly encapsulate Irish hospitality at its finest. Whether you're seduced by luxury resorts or charmed by boutique accommodations, there's undoubtedly a space to suit your taste. The top-rated hotels we've journeyed through, from quaint budget-friendly accommodations to grandiose 5-star dazzlers, distinctly showcase what makes Meath County stand out amongst the gems of Emerald Isle. You'll surely discover why they consistently rank as the best places to stay! From me to you – may every moment spent in these magnificent establishments become part of your cherished Ireland memories. Indeed, exploring London's charms has been an absolute pleasure! Cheers to delightful adventures and comfortable stays ahead!
FAQs about Best Hotels in Meath
What are the top-rated hotels in County Meath for 2023?
When I was browsing, I noticed that The Johnstown Estate and Trim Castle Hotel were among the best-sellers in County Meath for 2023. They've received numerous positive reviews and offer a variety of deals on different platforms like eDreams and Agoda.
How much should I expect to pay for a hotel stay in County Meath?
From my observation on the page, hotels in County Meath range from €80 upwards. Of course, the final price can vary depending on the hotel's star rating, amenities, and the time of booking. For instance, while The Johnstown Estate might charge around €309, other establishments like Grangegeeth Inn offer rates as low as €87.
Which County Meath hotels are family-friendly?
I've noticed several hotels in County Meath that seem suitable for families. Pillo Hotel Ashbourne and Dunboyne Castle Hotel And Spa have received a high number of reviews, suggesting they are popular choices among travellers. It's always a good idea to check the amenities and reviews to ensure they match your family's needs.
Are there any bed and breakfast options in County Meath?
Absolutely! I came across several bed and breakfast accommodations like Boyne View House, Brogan's Bar & Hotel, and Hill of Tara House Bed and Breakfast. Each of these places has its own unique charm and offers a cosy experience for travellers.
I'm keen on visiting historical sites. Which hotels are near Trim Castle and Bru na Boinne?
Trim Castle Hotel, as the name suggests, is close to Trim Castle. Additionally, when planning to visit Bru na Boinne, you might want to consider nearby accommodations. Browsing reviews and the hotel's location can give you a better sense of the proximity to these historical sites.
Are there any hotels in County Meath with spa facilities?
Yes, there are! Dunboyne Castle Hotel And Spa caught my eye while I was skimming through the list. If you're like me and love a relaxing spa experience during your stay, it might be worth considering places that offer such amenities.
What should I consider when looking for hotels with the best value in County Meath?
When searching for value, I often consider the price, guest reviews, and the amenities offered. In County Meath, hotels like The Johnstown Estate and Pillo Hotel Ashbourne have been highlighted as "Best Value," suggesting they offer a great balance of price and quality. Also, always keep an eye out for deals and offers on different booking platforms to snag the best rate.
🙋‍♂️ Are we missing something?
💁‍♀️ Want to be featured here?
📣 Local Insider Tips: Plan Your Dream Trip to Dublin with Our Guide!
👉 What's the Best Way to Get Around Dublin and Ireland?
By Car – We're a big fan of renting a car and driving ourselves while touring the island. It allows us to see attractions at our own pace outside the city centre too. We find the best rental deals through Discover Cars. (Read more)
👉 Where Can I Book a Place to Stay in Dublin?
Maybe – For hotels, we recommend Booking.com to compare places. If you are looking for a vacation rental, VRBO is a top choice. We advise reading reviews carefully before booking. (Read more)
👉 Which Site Finds the Cheapest Dublin Flights?
Check out Expedia first when booking airfare. Setting up price alerts is an easy way to grab deals when fares drop. (Read more)
👉 What's the Best Way to Get from the Airport to Dublin City Centre?
By Bus – The Dublin Express Bus is an affordable and convenient option. Taxis are readily available as well. (Read more)
Private Transfer – Travel to and from Dublin Airport in style and comfort with a private luxury van or minibus transfer. Skip the taxi queues and enjoy a personalized meet-and-greet service, ensuring a smooth start or end to your Dublin adventure! (Read More)
👉 Is There a City Pass to Access Multiple Dublin Attractions?
Absolutely – The Go City All-Inclusive Pass is your ticket to over 40 top attractions in Dublin. It includes spots like the Guinness Storehouse, Dublin hop-on hop-off bus tours, Christchurch Cathedral, and many more. (Read more)
👉 What Are Some Recommended Attractions in And near Dublin?
Dublin, located along Ireland's east coast, offers several nearby attractions worth exploring. The Giants Causeway, Cliffs of Moher, Galway, and Belfast are all accessible by a short drive or flight. (Read More)