Fancy a bubbly stay in Ireland? Curious about the best hotels with hot tubs, that will add splendid sparkle to your holiday?
I'm on hand to immerse you in the unparalleled comfort and luxury of top-rated Irish accommodations offering heavenly hot tub facilities. From romantic getaways boasting private jacuzzis for those starlit soirees to sumptuous spa hotels lavishing guests with opulent therapeutic baths, through boutique gems dishing up exclusive hot tub amenities – we've got it all covered.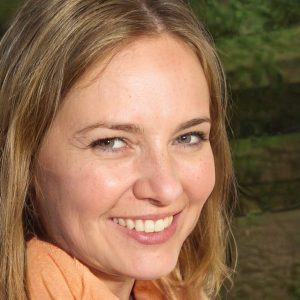 "Visiting these havens of relaxation has always been my passion, and trust me when I say Ireland's hot tub hotel scene is unparalleled. Over the years, I've soaked in the most mesmerizing views, from mountain peaks to serene lakes, all while wrapped in the warm embrace of bubbling waters. If you're looking to elevate your stay with a touch of luxury and nature's beauty, you're in for a treat. Dive in with me, and let's discover these hidden gems together!" – Amy O'Donovan
These aren't just any 5-star establishments; they're an elite collection of some of the most sought-after Dublin suites and countryside havens across magical Ireland. I promise, once you leave their luxurious arms; reality might seem like fantasy!
But be warned! Decisions can become dilemmas as every hotel is irresistible. The question seems inevitable – "Which jewel shall win your heart among this treasure trove: Best hotels in Ireland with a Hot Tub?" Now that's a lovely predicament to have, isn't it?
Disclosure: We partake in select partnerships, enabling us to benefit from some purchases you make via our provided links. This comes at no extra charge to you, and we value your continued patronage! 👏😀 Accommodation prices and availability may vary. Some options may not be available for your chosen dates. Thanks for your understanding and support! 🌟🙌
💁‍♀️ In a Hurry? My Top Picks for Best Hotels with Hot Tub in Ireland
Indulge in Pure Bliss: Discover Ireland's Most Luxurious Hotels with Hot Tub Amenities!
⭐️ Rating: 4.5/5 | 📍 Location: Killarney, County Kerry | 👉 View on Booking.com
Tucked away in the heart of Killarney's majestic National Park, the Muckross Park Hotel & Spa emerges as a paradise for those seeking opulence combined with nature's splendour. With the allure of its renowned Spa, featuring an outdoor hot tub, to the award-winning Yew Tree Restaurant, the hotel promises an exemplary fusion of luxury and natural beauty.

I recently stayed at Muckross Park Hotel & Spa and it felt like stepping into a world of sheer indulgence. Every morning, my day began by soaking in the warmth of the outdoor hot tub, surrounded by the whispers of the National Park's breezes. The views of the serene mountains and tranquil lakes heightened the experience. Every meal at the Yew Tree Restaurant was a gourmet delight, but the Monk's Lounge felt like a cosy retreat. I found a corner and sipped on their exquisite cocktails while sinking into the comfort of the lounge. The spa? Oh, it's an oasis that rejuvenates both mind and soul. And guess what? You can't end your day without a serene walk in Killarney's majestic National Park. Isn't that the perfect way to lose oneself amidst nature and luxury?

Delay no further! The Muckross Park Hotel & Spa is an escapade waiting to unfold. Dive into luxury embraced by nature's arms and discover the enchantment of Killarney's beauty.
The hotel is close to Killarney National Park, Escape Killarney – Kerry's 1st Live Escape Room Game, Falconry Kerry, and Harrow Restaurant.
This hotel is an excellent choice for Couples seeking a romantic getaway, spa enthusiasts, and nature lovers.
Available Facilities: Outdoor hot tub, award-winning Yew Tree Restaurant, Spa at Muckross, Free High-Speed Internet (WiFi), and Horseback riding.
Review from a Guest: "Stayed here in their apartment option for a few days. The hotel is very high class, lobby and other areas grand and impressive, true 5-star service and dining, and an amazing spa." – Tkamin, Dallas, Texas.
⭐️ Rating: 4.5/5 | 📍 Location: Killarney, County Kerry, Ireland | 👉 View on Booking.com
The Lake Hotel, majestically perched on Killarney's lakeshore, boasts traditional Irish charm with a modern twist. As the proud starting and ending point of the Ring of Kerry, this family-run hotel offers unparalleled lakeside views, luxurious rooms with jacuzzis, and an ambience that seamlessly merges nature with comfort. With the serenity of the lake, the mysterious allure of castle ruins, and the therapeutic comfort of a hot tub, it's no wonder this gem is among Ireland's best.

The minute I walked into The Lake Hotel, I was enveloped in warmth and genuine Irish hospitality. My Lakeview room had a serene panorama of water, and the distant castle ruins added a touch of magical realism. But the showstopper? The luxurious Jacuzzi bath! After a day of exploring Killarney's beauty, immersing myself in the bubbling warmth felt like a hug from the universe. I dined in the Castlelough Restaurant, savouring delectable dishes, all while the sun set over the tranquil waters. And those hidden nooks throughout the hotel? Perfect for sipping on an Irish whiskey and contemplating life.

Imagine rejuvenating in a Jacuzzi, with the backdrop of a pristine lake and whispers of ancient castle stories. The Lake Hotel offers precisely that, and so much more. A stay here isn't just about a room; it's an experience interwoven with nature, history, and luxury. Dive into the magic of Killarney and let The Lake Hotel be your oasis.
The hotel is close to Gleneagle INEC Arena, McCarthy's Castle, The Chestnut Tree Bar @ The Gleneagles Hotel, and The Glen Church Ruin & Cemetery.
This hotel is an excellent choice for Nature lovers, history enthusiasts, couples seeking a romantic getaway, and families wanting to experience genuine Irish hospitality.
Available Facilities: Hot bath, Fitness Centre with Gym/Workout Room, Bar/Lounge, Hiking, Boating.
Review from a Guest: "Superb Country Hotel. Peaceful location overlooking the lake and the ruined castle. Would highly recommend this hotel!" – Minnou, United Kingdom.
⭐️ Rating: 9.2/10 | 📍 Location: Main Street, Castlemartyr P25 X300 Ireland | 👉 View on Booking.com
The Castlemartyr Resort is a magnificent eighteenth-century manor house, transformed into a luxury destination, adjacent to 800-year-old castle ruins. With a backdrop of East Cork's picturesque woodlands, it offers 103 opulent guestrooms. But what truly sets it apart is the deluxe Spa at Castlemartyr, where guests can indulge in a hot tub experience like no other, revelling in Ireland's majestic scenery.

Walking into Castlemartyr Resort, it felt like I'd entered a different era. The grandeur of the Manor House, coupled with the luxury of contemporary design, made for an elegant blend. But the pinnacle of my stay? The Spa at Castlemartyr. Immersing myself in the hot tub, with the ancient castle ruins as my backdrop, was pure magic. The bubbling waters, the serene environment, and the unparalleled hospitality – it was all a treat for the soul. Did you ever imagine relaxing in a hot tub amidst such historic surroundings? I even took a peaceful stroll by their private lake, where the swans added to the whole enchanted vibe. My tip: Ask for the special spa packages with hot tub treatments. It's worth every penny.

Picture an experience soaked in luxury, history, and nature. You deserve a moment like this. Dive into the wonders of Castlemartyr Resort and let its hot tub magic envelop you.
The hotel is close to Historic Castlemartyr village, stunning East Cork woodlands, and ancient castle ruins.
This hotel is an excellent choice for History enthusiasts, luxury seekers, couples looking for a romantic getaway, and spa aficionados.
Available Facilities: Luxurious spa with hot tub, Links-style golf course, Fitness studio, Private lake with swans, and Free internet.
Review from a Guest: "An enchanting stay! The hot tub experience at the spa, with the castle ruins in sight, was truly out of this world. A definite must-visit!" – Sarah, UK.
⭐️ Rating: 5/5 | 📍 Location: Newmarket-on-Fergus, Ireland | 👉 View on Booking.com
Dromoland Castle Hotel is the epitome of regal luxury in Ireland's picturesque Newmarket-on-Fergus. Rooted deep in history, with connections tracing back to the last High Kings of Ireland, this hotel blends historic grandeur with contemporary comforts. While it's renowned for its lavish interiors, world-class golf course, and sprawling 450-acre estate, it truly shines as one of Ireland's best hotels boasting an exquisite hot tub, ensuring a luxurious soak after your royal adventures.
My stay at Dromoland Castle Hotel was like stepping into a dream. Every corner whispered tales of bygone eras, and oh, the hot tub experience was the crowning jewel! There I was, in a castle brimming with centuries-old charm, and yet indulging in a thoroughly modern luxury. Sinking into the hot tub under the canopy of stars, the warm water embracing me while the historic ambience added a touch of magic; I felt like royalty. I recall the awe-inspiring views, delicious afternoon tea by a roaring fire, and the sense of calm the spa offered. The castle grounds? An absolute delight for those leisurely walks. It's one thing to visit Ireland, but quite another to live its royal past while enjoying today's luxuries.
Why simply read about such enchantment when you can be part of the story? Dive into Ireland's rich history and spoil yourself with a decadent hot tub experience at Dromoland Castle Hotel. Believe me, it's an affair you won't easily forget.
The hotel is close to: Dromoland Castle, Quin Abbey, Ballyhannon House, and Ennis Friary.
This hotel is an excellent choice for History enthusiasts, luxury seekers, couples on romantic getaways, and anyone looking to experience Irish royalty with a modern touch.
Available Facilities: Free High-Speed Internet (WiFi), World-Class Golf Course, Intimate Spa, Fitness Centre with Gym, and Bicycles available.
Review from a Guest: "Kindness Abounds! From check-in to departure, the staff made us feel like family, ensuring a memorable stay." – KellyM6032023, New Hampshire.
⭐️ Rating: 4.5/5 | 📍 Location: Gleeson Street, Athlone | 👉 View on Booking.com
The Sheraton Athlone Hotel is a beacon of luxury in the heart of Athlone. With top-of-the-line amenities and an inviting ambience, this establishment rightfully claims its spot among Ireland's best hotels with hot tubs. Its modern architecture, central location, and exquisite service ensure a memorable stay for its guests.

I still reminisce about my wonderful stay at the Sheraton Athlone Hotel. Oh, the exquisite room with its floor-to-ceiling windows providing a panoramic view of the lively town! And, let me tell you about the hot tub experience; it was simply divine. The bubbling warmth enveloped me, and the world outside seemed to melt away. I found an excellent dining spot at the La Provence restaurant and was smitten by the delectable dishes. The proximity to the shopping centre was a bonus! Each time I returned from an outing, the friendly staff welcomed me with their signature Irish warmth. Have you ever felt this pampered?

Delaying your trip to the Sheraton Athlone Hotel might just be the biggest mistake you make this year. Dive into the hot tub experience that's waiting to whisk you away into a realm of relaxation and luxury.
The hotel is close to: Athlone Castle Visitor Centre, Sean's Bar, EXIT Athlone Escape Rooms, and Gertie Browne's Pub.
This hotel is an excellent choice for Couples seeking a romantic getaway, business travellers, and luxury enthusiasts.
Available Facilities: Free High-Speed Internet (WiFi), Fitness Centre with Gym, Bar/Lounge.
Review from a Guest: "Good service. Made reservations with Nathan and got a fast reply. Can't wait to be back." – pxepig1991, Ireland.
⚠️ Expertise and Transparency – Our Review and Ranking Process: At HeyDublin, we are committed to providing comprehensive, trustworthy, and unbiased reviews. Our review and ranking process involves extensive research, testing, and verification by our team of experts.
Learn more about our review and ranking process.
My Final Thoughts on Best Hotels with Hot Tub in Ireland
In my view, the best hotels with hot tubs in Ireland truly offer an unmatched experience. With top-rated facilities, these luxury accommodations invite you to soak up the charm of Ireland whilst enjoying a splash of warmth in their jacuzzis. Boutique and 5-star hotels alike stand ready with this delightful amenity, crafting romantic getaways or spa-centered retreats for your pleasure. From private suites to beautifully adorned areas – every corner holds the promise of spectacular relaxation. Here's me hoping that you'll adore these little sparks of joy as much as I do – gems tucked amidst Ireland's luscious landscape! Happy travels!
FAQs about Best Hotels with Hot Tub in Ireland
Which are the top hot tub suite hotels in Ireland for 2023?
I recently had a look at the top rankings on TripAdvisor and it turns out, that the top hot tub suite hotels in Ireland for 2023 are Lough Eske Castle, Shandon Hotel and Spa, Mount Errigal Hotel, and Muckross Park Hotel & Spa. There are many more, but these seem to be the top picks among travellers.
How was the hot tub experience at the Shandon Hotel and Spa?
During my stay at the Shandon Hotel and Spa, the Canadian hot tub experience was incredibly relaxing. Especially after a long day, there's nothing quite like a soak and sipping prosecco under the sky. Trust me, it's a treat!
What can I expect from the room at Lough Eske Castle?
If you're looking for luxury, you'll find it at Lough Eske Castle. The room I stayed in was not only immaculate but also super comfortable. The outdoor hot tubs were the cherry on top. Every night, after exploring the castle and its surroundings, I would wind down in those tubs, letting all my stresses melt away.
Is the outdoor setting of Muckross Park Hotel & Spa's hot tub worth it?
Absolutely! The outdoor hot tub at Muckross Park Hotel & Spa offers a splendid view of Killarney National Park. Imagine soaking in warmth while taking in the serene beauty of the National Park. It truly is a 5-star experience that you don't want to miss.
Are there any suite hotels with a view in Ireland?
Indeed, there are! The Lake Hotel, for instance, offers rooms with breathtaking lake views. I remember waking up to the serene beauty of the lake and spending evenings in the hot tub, overlooking the calm waters. It's an experience that stays with you.
Do these hotels offer more than just hot tubs?
Yes, many of these hot tub suite hotels provide a range of amenities. For instance, at the Mount Errigal Hotel, I not only enjoyed the hot tub but also had access to a swimming pool, steam room, and jacuzzi. It felt like a complete rejuvenation package.
Can I find hot tub hotels in Dublin as well?
Of course! The Intercontinental Dublin is a fantastic choice right in the heart of the city. Not only do they offer luxurious suites, but you also get to indulge in their hot tubs after a day of city exploration. From my personal experience, it's the perfect blend of city life and relaxation.
🙋‍♂️ Are we missing something?
💁‍♀️ Want to be featured here?
📣 Local Insider Tips: Plan Your Dream Trip to Dublin with Our Guide!
👉 What's the Best Way to Get Around Dublin and Ireland?
By Car – We're a big fan of renting a car and driving ourselves while touring the island. It allows us to see attractions at our own pace outside the city centre too. We find the best rental deals through Discover Cars. (Read more)
👉 Where Can I Book a Place to Stay in Dublin?
Maybe – For hotels, we recommend Booking.com to compare places. If you are looking for a vacation rental, VRBO is a top choice. We advise reading reviews carefully before booking. (Read more)
👉 Which Site Finds the Cheapest Dublin Flights?
Check out Expedia first when booking airfare. Setting up price alerts is an easy way to grab deals when fares drop. (Read more)
👉 What's the Best Way to Get from the Airport to Dublin City Centre?
By Bus – The Dublin Express Bus is an affordable and convenient option. Taxis are readily available as well. (Read more)
Private Transfer – Travel to and from Dublin Airport in style and comfort with a private luxury van or minibus transfer. Skip the taxi queues and enjoy a personalized meet-and-greet service, ensuring a smooth start or end to your Dublin adventure! (Read More)
👉 Is There a City Pass to Access Multiple Dublin Attractions?
Absolutely – The Go City All-Inclusive Pass is your ticket to over 40 top attractions in Dublin. It includes spots like the Guinness Storehouse, Dublin hop-on hop-off bus tours, Christchurch Cathedral, and many more. (Read more)
👉 What Are Some Recommended Attractions in And near Dublin?
Dublin, located along Ireland's east coast, offers several nearby attractions worth exploring. The Giants Causeway, Cliffs of Moher, Galway, and Belfast are all accessible by a short drive or flight. (Read More)