Seeking to discover the best hotels in Donegal? Let me take you on a virtual tour of what is, arguably, some of the finest places for a holiday retreat.
From luxury accommodations seeping with sophistication, top-rated destinations brimming with first-class facilities, and cosy boutique hideaways reflecting cultural charm – Donegal's diverse offerings will cater to every kind of visitor. Whether you're eager for a breath-taking coastal resort stay or an experience steeped in history and Irish heritage; it's all here in this scenic county!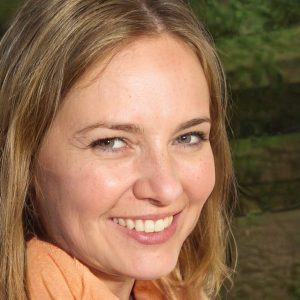 "After years of exploring Ireland's best retreats, Donegal's hotels truly stand out for their charm and diversity. The blend of rich Irish heritage with luxurious amenities against the rugged landscapes is unmatched! From the gentle rustle of coastal breezes to the heartwarming local tales, every moment in this scenic county becomes an unforgettable memory. If you're seeking a place that marries history, nature, and luxury seamlessly, Donegal's the treasure you've been looking for. Dive in and let me guide you!" – Amy O'Donovan
For those travelling on a budget or with family in tow, don't worry. There are plenty of budget-friendly and family-friendly options waiting to warmly welcome you. Romance also blooms under Donegal's sky at memorable romantic getaways. As I guide you through my personal favourites among these establishments, perhaps one will strike your fancy! So tell me friends, which is beckoning you already?
Disclosure: We partake in select partnerships, enabling us to benefit from some purchases you make via our provided links. This comes at no extra charge to you, and we value your continued patronage! 👏😀 Accommodation prices and availability may vary. Some options may not be available for your chosen dates. Thanks for your understanding and support! 🌟🙌
💁‍♀️ In a Hurry? My Top Picks for Best Hotels In Donegal
Discover the Ultimate Haven in Donegal: Spoil Yourself with Luxurious, Top-Rated, and Boutique Hotels along the Coastal Gems – Perfect for All Budgets, Family Fun, History Enthusiasts and romantic Escapes!
⭐️ Rating: 9.2/10 | 📍 Location: Donegal Town, Ireland | 👉 View on Booking.com
Harvey's Point, beautifully positioned on the shores of Lough Eske and enveloped by the mesmerising Blue Stack Mountains, has truly earned its place as the top hotel in Donegal. This destination hotel excels in providing top-tier accommodation, mouthwatering cuisine, and a heartfelt Donegal welcome. As proof of its outstanding reputation, it's been crowned the '№1 Hotel in Ireland' on TripAdvisor for five consecutive years, as well as the 'Hotel of the Year 2017' by Georgina Campbell.
I was completely charmed by the romantic air of Harvey's Point. The view of Lough Eske, framed by the magical Blue Stack Mountains, was simply breathtaking. Each morning, I was greeted with the soft chirping of birds and the gentle rustling of the trees. My room, spacious and tastefully decorated, came with thoughtful touches like allergy-free bedding, a whirlpool bathtub, and even a coffee/tea maker for those cosy evenings. But what truly made my stay unforgettable was the staff's unparalleled attention to detail. Remember the time I mentioned my love for Irish tea? The next day, I found a special blend waiting for me with a note. And the cuisine? It was simply out of this world. Who knew you could taste the essence of Donegal in a dish? Have you ever tried a traditional Irish dish that took you on a culinary journey?
Discover Harvey's Point for yourself and dive into the luxurious comfort, the stunning views, and the authentic Donegal experience. Trust me; every moment will be worth cherishing.
The hotel is close to Lough Eske, The Reel Inn, Magee 1866, Donegal Castle.
This hotel is an excellent choice for Couples seeking a romantic getaway, food enthusiasts, nature lovers, and those looking to immerse in authentic Donegal culture.
Available Facilities: Free High-Speed Internet, Bicycle rental, Free breakfast, Business Centre with Internet Access, Allergy-free room.
Review from a Guest: "Blown away by attention to detail. The warm Donegal hospitality and sense of Irish welcome we received was second to none." – Judith M, Georgia.
⭐️ Rating: 9.2/10 | 📍 Location: Letterkenny, Donegal | 👉 View on Booking.com
Perched in the verdant hills above Letterkenny, Rockhill House offers a timeless encounter with Irish charm. This stately boutique hotel, spanning 100 acres of lush woodland, boasts a rich history and an enchanting aura. With gourmet dining, impeccable service, and exclusive local experiences, it easily ranks among the best hotels in Donegal.
I've stayed in many hotels, but my time at Rockhill House was genuinely unparalleled. Waking up to the sound of chirping birds, breathing in the pure Atlantic air, and meandering through its captivating woodlands was revitalising. One evening, I sipped a cocktail by the fireside and listened to stories of the estate's past, feeling like I was part of its rich tapestry. Have you ever dined under chandeliers, where every bite tells a story of Irish heritage? That's Rockhill for you. The staff, from the concierge to the bartender, exuded warmth and made every guest feel like royalty. I left not just with memories, but with a piece of Rockhill's magic in my heart.
You owe it to yourself to experience Rockhill House. The blend of history, luxury, and genuine Irish hospitality is truly something special. See what the buzz is about; Donegal awaits.
The hotel is close to: Glebe House and Gallery, Tropical World, Newmills Corn and Flax Mill, and Arena 7 Entertainment Complex.
This hotel is an excellent choice for History enthusiasts, couples seeking a romantic getaway, nature lovers, and anyone in search of genuine Irish hospitality.
Available Facilities: Free High-Speed Internet (WiFi), Hiking, Free breakfast, Bicycles available, Babysitting.
Review from a Guest: "This was perhaps one of the most beautiful and history-filled hotels we have ever visited. The staff was absolutely incredible." – Kon R, Georgina, Canada.
⭐️ Rating: 9.2/10 | 📍 Location: Donegal Town, Ireland | 👉 View on Booking.com
Lough Eske Castle Hotel & Spa reigns supreme as a 5-star castle hotel in Donegal, Ireland. Embraced by the arresting landscapes and vast seascapes of Donegal Town, this award-winning resort offers unparalleled amenities, including an indulgent spa and premium wedding venues. As one of the best hotels in Donegal, Lough Eske Castle promises a stay that will linger in your memories.
When I visited Lough Eske Castle, the sheer opulence of this grand establishment captivated me. Every corner of this castle hotel whispered tales of ancient splendour and modern luxury. The spa? Utterly rejuvenating. I felt like royalty in the midst of the richly appointed suites, and the food – oh, the food was divine! One evening, I took a leisurely stroll by Lough Eske, with the moonlight dancing on the water's surface. The sound of the gentle waves and the castle's silhouette against the night sky were ethereal. And the staff? They made me feel right at home with their impeccable service. Do you remember the last time a place made you feel truly special?
If you haven't visited Lough Eske Castle yet, you're truly missing a slice of Irish heaven. An oasis of luxury amidst Donegal's rugged beauty, it's a gem that deserves to be explored.
The hotel is close to: Donegal Castle, Lough Eske, The Reel Inn, Magee 1866.
This hotel is an excellent choice for Couples seeking a romantic getaway, history enthusiasts, and anyone wanting a luxurious stay amidst natural beauty.
Available Facilities: Free parking, Pool, Fitness Centre with Gym, Bar/Lounge, and Air-conditioned rooms.
Review from a Guest: "Absolute excellence as usual. Could not bear to leave on the original date and just had to extend our stay. Can't wait to go back again later in the year." – Vacation28355700395, Ireland.
⭐️ Rating: 9.2/10 | 📍 Location: Portnablagh, Donegal | 👉 View on Booking.com
Set against the mesmerising backdrop of Sheephaven Bay, the Shandon Hotel and Spa in Donegal offers an unparalleled escape. Here, you'll find not just a room, but an experience. From ocean-view rooms to a thermal spa and an outdoor Canadian hot tub, each corner promises a tale of luxury. Dubbed one of the best hotels in Donegal, Shandon ensures that every guest is cocooned in Irish hospitality, modern amenities, and jaw-dropping views of the Wild Atlantic Way.
During my stay at the Shandon Hotel, I was captivated by the serene beauty of Sheephaven Bay right from my room. The mornings were greeted with a gentle sea breeze, while the evenings brought golden sunsets like no other. The highlight? Taking a refreshing morning dip in the sea with the locals, was an experience that left both my heart and soul invigorated. And let's not forget the spa – after a day of exploring Donegal, the thermal suite became my sanctuary. Unwinding in the outdoor hot tub, cocktail in hand, was the perfect ending to each day. You know that feeling when every element of your holiday just clicks? Shandon gave me just that.
For anyone yearning for an authentic Donegal experience with a touch of luxury, the Shandon Hotel and Spa is your haven. Every moment spent here adds to a tapestry of unforgettable memories. So, why wait? Dive into the Donegal dream at Shandon!
The hotel is close to The Art House Ireland, Hornhead Loop, Doe Castle, and Ards Forest Park.
This hotel is an excellent choice for: Couples looking for a romantic getaway, families eager for a memorable holiday, and solo travellers in pursuit of tranquillity.
Available Facilities: Free High-Speed Internet, Thermal Spa, Outdoor Canadian hot tub, Fitness Centre, and Free breakfast.
Review from a Guest: "Lovely people, lovely hotel. The folks just went out of their way to make our stay special." – Matthew B, Carlton Colville, United Kingdom.
Redcastle Oceanfront Golf & Spa Hotel
⭐️ Rating: 9.2/10 | 📍 Location: Inishowen Peninsula, Donegal | 👉 View on Booking.com
The Redcastle Oceanfront Golf & Spa Hotel effortlessly earns its spot among the best hotels in Donegal. Boasting a magical waterfront location on the Inishowen Peninsula, it offers captivating views of Lough Foyle. With its own 9-hole golf course, indulgent Thalasso Spa, and delectable seafood offerings at the Waters Edge Restaurant, guests are in for a luxurious treat. Its contemporary yet warm Irish hospitality has garnered countless positive reviews, truly making it a beacon for travellers venturing into Donegal.
During my stay at the Redcastle Oceanfront, I was completely enchanted. Waking up to the serene views of Lough Foyle each morning was utterly rejuvenating. One evening, after a round on their picturesque golf course, I treated myself to a spa session. The Thalasso Spa left me feeling revitalised in ways words can hardly capture. The highlight? Dining at the Waters Edge Restaurant. With every bite, I tasted the passion and authenticity of Donegal's rich culinary heritage. Have you ever tried seafood so fresh, it feels like the ocean is whispering secrets to your palate?
You truly deserve to experience the allure of the Redcastle Oceanfront Golf & Spa Hotel for yourself. Immerse in its luxury and let Donegal's charm captivate your soul.
The hotel is close to: Moville Shore Path, Inishowen Maritime Museum & Planetarium, McGowans Bar, Redcastle, and Moville Pottery.
This hotel is an excellent choice for Couples seeking a romantic getaway, golf enthusiasts, spa lovers, and seafood aficionados.
Available Facilities: Free parking, Pool, Fitness Centre with Gym / Workout Room, Golf course, and Thalasso Spa.
Review from a Guest: "We had a fantastic time here on our wedding day. The drive down and the views of the sea are second to none! Margaret-Mary and the staff made things so easy for us on our big day." – Aoife M, Ireland.
⚠️ Expertise and Transparency – Our Review and Ranking Process: At HeyDublin, we are committed to providing comprehensive, trustworthy, and unbiased reviews. Our review and ranking process involves extensive research, testing, and verification by our team of experts.
Learn more about our review and ranking process.
My Final Thoughts on Best Hotels In Donegal
n my humble opinion, the charm and allure of Donegal make it even more special. Whether you're seeking a peaceful sojourn at one of the top-rated hotels or desire fascinating history imbibed in historic accommodations in Donegal, the treasures this region has to offer are priceless. Spring for budget-friendly diversions or delve into boutique luxury accommodation; either way, joy is bound to be your faithful companion. Family-friendly havens in Donegal promise an unforgettable children's experience while romantic getaways ignite much-needed sparks! Being amidst its glorious coastal resorts remains my favourite indulgence though – nothing quite compares! So here I am hoping that you relish every second spent wandering across these best hotels in Donegal just as much as I love sharing about them with you.
FAQs about Best Hotels In Donegal
What's the Top-Rated Hotel in County Donegal According to Tripadvisor?
I recently browsed the top hotel deals in County Donegal on Tripadvisor, and it seems that Harvey's Point has been a consistent favourite among travellers. With over 6,442 reviews and free amenities like Wi-Fi and parking, it's clear why it's so popular!
How Do I Find the Best Deals for Hotels in County Donegal?
One efficient way I've found is by checking TripAdvisor. It collates great deals from various websites, allowing me to easily compare prices and select the best one. On my last visit, the Shandon Hotel and Spa had deals starting from 320 EUR.
Are There Any Castle Hotels to Stay in Donegal?
Absolutely! On my exploration of Tripadvisor's top hotels in County Donegal, I discovered the enchanting Lough Eske Castle. It's not only steeped in history but also offers modern amenities for a truly royal experience.
Which Hotels in Donegal Offer a Seaside Experience?
If you're like me and love the sound of waves, you'd be delighted with the Redcastle Oceanfront Golf & Spa Hotel. This place offers a stunning view of the ocean and is rated highly on Tripadvisor with over 2,726 reviews.
Do Hotels in Donegal Provide Breakfast?
Many of them do! On my last browse through Tripadvisor, I noticed options like Killererin House B&B and The Meadows B&B that include breakfast in their package, ensuring a hearty start to the day.
What Amenities Can I Expect in Donegal's Top Hotels?
From my research on Tripadvisor, most top-rated hotels in Donegal offer free Wi-Fi and parking. Some, like Lough Eske Castle and Redcastle Oceanfront Golf & Spa Hotel, even have pools to relax in.
Are There Any Boutique Hotels in Donegal Worth Checking Out?
Certainly! When I was checking out County Donegal hotels on Tripadvisor, Rockhill House caught my eye. With 92 reviews and free amenities, it offers a more intimate and unique experience compared to larger establishments.
🙋‍♂️ Are we missing something?
💁‍♀️ Want to be featured here?
📣 Local Insider Tips: Plan Your Dream Trip to Dublin with Our Guide!
👉 What's the Best Way to Get Around Dublin and Ireland?
By Car – We're a big fan of renting a car and driving ourselves while touring the island. It allows us to see attractions at our own pace outside the city centre too. We find the best rental deals through Discover Cars. (Read more)
👉 Where Can I Book a Place to Stay in Dublin?
Maybe – For hotels, we recommend Booking.com to compare places. If you are looking for a vacation rental, VRBO is a top choice. We advise reading reviews carefully before booking. (Read more)
👉 Which Site Finds the Cheapest Dublin Flights?
Check out Expedia first when booking airfare. Setting up price alerts is an easy way to grab deals when fares drop. (Read more)
👉 What's the Best Way to Get from the Airport to Dublin City Centre?
By Bus – The Dublin Express Bus is an affordable and convenient option. Taxis are readily available as well. (Read more)
Private Transfer – Travel to and from Dublin Airport in style and comfort with a private luxury van or minibus transfer. Skip the taxi queues and enjoy a personalized meet-and-greet service, ensuring a smooth start or end to your Dublin adventure! (Read More)
👉 Is There a City Pass to Access Multiple Dublin Attractions?
Absolutely – The Go City All-Inclusive Pass is your ticket to over 40 top attractions in Dublin. It includes spots like the Guinness Storehouse, Dublin hop-on hop-off bus tours, Christchurch Cathedral, and many more. (Read more)
👉 What Are Some Recommended Attractions in And near Dublin?
Dublin, located along Ireland's east coast, offers several nearby attractions worth exploring. The Giants Causeway, Cliffs of Moher, Galway, and Belfast are all accessible by a short drive or flight. (Read More)