Planning a trip to the Emerald Isle and curious about the best places to stay in Killarney? Let me guide you through!
Killarney, an absolute jewel nestled in the heart of Ireland, is the perfect destination whether for a romantic escape or family adventure. The town oozes charm alongside providing an array of luxurious accommodations that cater brilliantly for all visitor types. From lavish 5-star hotels to exclusive resorts, and boutique lodgings with their unique flair and cosy bed and breakfasts; it's no wonder why Killarney ranks as one of my top Irish treats! And don't get me started on the waterfront views some locations offer – simply breathtaking.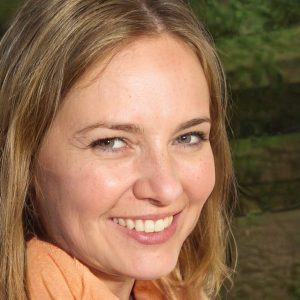 "Diving into the heart of Killarney's hotel scene was an absolute treat! Over the years, I've refined my knack for identifying the finest stays, and trust me, Killarney's offerings are second to none. From serene waterfront views to the hum of traditional Irish tunes, the town is brimming with experiences that'll make your heart skip a beat. Whether you're a luxury seeker or a budget traveller, I've got the inside scoop to guide you. Let's embark on this Irish escapade together! 🍀🏨" – Amy O'Donovan
Speaking from experience, each establishment delivers quality service laced with traditional Irish hospitality. In this piece, I'll gladly share intricate details about my personal favourite accommodations not just ranked among the best hotels in Killarney but truly representing Ireland at its finest.
So brace yourself (or rather your booking finger). Which tempting location will serve as your base during an unforgettable visit to magical Killarney?
Disclosure: We partake in select partnerships, enabling us to benefit from some purchases you make via our provided links. This comes at no extra charge to you, and we value your continued patronage! 👏😀 Accommodation prices and availability may vary. Some options may not be available for your chosen dates. Thanks for your understanding and support! 🌟🙌
💁‍♀️ In a Hurry? My Top Picks for Best Hotels in Killarney
I've discovered the most luxurious, boutique hotels in Killarney! Experience the charm of exclusive resorts and waterfront accommodations for an unforgettable stay.
⭐️ Rating: 9.3/10 | 📍 Location: Killarney, Ireland | 👉 View on Booking.com
Situated on the pristine shores of Lough Lein, The Europe Hotel & Resort offers breathtaking views of a sprawling 26,000-acre national parkland. This 5-star gem is not only for its scenic beauty but also its lavish amenities. With 180 luxurious rooms, a colossal 50,000 sq. ft. spa, and state-of-the-art facilities, it's easy to see why it's a top choice for discerning travellers when in Killarney.
During my stay at The Europe Hotel & Resort, every moment felt like a dream. Imagine waking up to serene lake views, with mountains painting the horizon. The spa experience? Simply transformative! Two levels of sheer bliss with unparalleled mountain and lake vistas. And oh, the food! Every dish at the Panorama Restaurant was a culinary delight, with each bite accompanied by spectacular views of Killarney's lakes and mountains. A stroll through the grounds led me to free horse-riding sessions, making the adventure enthusiast in me jump with joy. And those evenings? Perfectly rounded off with a light Mediterranean treat at Riva. Wondering if the nights were as dreamy? Trust me, the comfort of their plush beds, coupled with the tranquillity, guarantees the soundest sleep.
If you're yearning for an unparalleled Irish escapade, look no further. Dive into luxury, scenic beauty, and heartwarming hospitality at The Europe Hotel & Resort. Why wait when paradise awaits?
The hotel is close to Killarney Golf Club, Killarney National Park.
This hotel is an excellent choice for Couples, Luxury Travellers, and Nature Enthusiasts.
Available Facilities: 3 swimming pools, Room service, Free parking, Spa and wellness centre, Bar.
Review from a Guest: "First of all the location with the views of Lake and mountains WOW out of this world. The variety of foods on the breakfast menu. Staff very helpful and pleasant 😊." – Christine, Ireland.
⭐️ Rating: 7.3/10 | 📍 Location: Killarney, Kerry | 👉 View on Booking.com
Set amidst the picturesque beauty of Killarney, The Killarney Grand promises an unforgettable stay. With its ideal location, mere steps away from St Mary's Cathedral and the INEC, this gem is a top choice for travellers. Its vibrant nightlife, accompanied by live music and modern amenities like free WiFi, ensures that guests experience the best of Killarney.

During my visit to Killarney, I stumbled upon The Killarney Grand and oh, what a find it was! My room was cosy with all the essentials, from a snug bed to a hot kettle for my morning tea. What truly set it apart was the electric atmosphere in the evening. Dancing to live music downstairs, and sipping on a well-mixed drink, it was clear why it's a favourite spot in town. And who could forget that breathtaking walk to St Mary's Cathedral, with its serene surroundings? The friendly staff, the in-house entertainment, and the town's charms right at its doorstep; everything made my stay utterly special. And did I mention the view of Carrantuohill Mountain? It's like having a slice of Ireland's beauty right from your window.
I'd bet you're wondering if The Killarney Grand is as splendid as I describe. Well, trust me, words hardly do it justice. Dive in and explore it for yourself; a world of Irish charm awaits.
The hotel is close to St Mary's Cathedral, INEC, Muckross Abbey, Carrantuohill Mountain, Siamsa Tire Theatre, Kerry County Museum, and Killarney Railway Station.
This hotel is an excellent choice for Couples on a romantic getaway, solo travellers seeking a vibrant nightlife, and culture enthusiasts keen on exploring local landmarks.
Available Facilities: Free WiFi, Tea/Coffee maker in all rooms, Live music/entertainment, Bar, and Non-smoking rooms.
Review from a Guest: "Fantastic location with an energetic nightlife. A Killarney must-visit!" – Sean, UK.
⭐️ Rating: 9.4/10 | 📍 Location: Town Centre, Killarney | 👉 View on Booking.com
The Killarney Park Hotel, a lavish 5-star gem, boasts an enviable location just a stone's throw from the Killarney Train Station. This family-run establishment is the epitome of elegance and warmth with its sophisticated rooms, award-winning restaurant, and world-class facilities. Best known for its remarkable position in Killarney, it stands out as a beacon of luxury and comfort for every discerning traveller.

Oh, the memories of my stay at The Killarney Park still linger. The room, an embodiment of luxury, offered a breathtaking view of the city, while the Smeg coffee machine added that morning perk. Every evening, I found solace in the chic ambience of The Peregrine, savouring dishes that celebrated Kerry's finest produce. Not to forget, the spa treatments were the relaxation I didn't know I needed. And those late-night swims in the indoor pool? Utterly refreshing. The hotel's proximity to the jaw-dropping Ring of Kerry and the magical Killarney National Park made the explorer in me jump with joy. Ever felt like you've stumbled upon a hidden treasure? That's Killarney Park for me.
Ready to dive into an experience that leaves an indelible mark on your heart? The Killarney Park Hotel is where memories await. Don't let the chance slip away!
The hotel is close to Killarney National Park, Ring of Kerry, Muckross House, and The Gap of Dunloe.
This hotel is an excellent choice for: Couples seeking a romantic getaway, explorers wanting a luxurious base to discover Kerry, and families in search of comfort and convenience.
Available Facilities: Indoor swimming pool, Fitness centre, Free parking, Spa, Award-winning restaurant.
Review from a Guest: "The Killarney Park Hotel was incredibly warm and comfortable in all the ways that matter. Beautiful restaurant and bar spaces, a cosy library, comfortable rooms, and a staff that made all the difference." – Rebecca, United States.
⭐️ Rating: 9.2/10 | 📍 Location: Killarney Town Centre | 👉 View on Booking.com
Killarney Towers Hotel & Leisure Centre exudes a charming blend of town allure and modern comforts right in the heart of Killarney. Staying here means embracing an array of top-notch facilities, the melodies of live traditional music at O Donoghue's pub, and the warm hospitality that Killarney is celebrated for. As part of Killarney's elite list of best hotels, it's a perfect fusion of luxury, location, and leisure.
During my stay at Killarney Towers, I was captivated by the attention to detail, the friendliness of the staff, and of course, the delightful sounds emanating from O Donoghues pub in the evening. The breakfast? Simply sublime, leaving me yearning for more each morning. One morning, I wandered down to the pub, the aroma of freshly cooked meals wafting through the air. That evening, the echoes of live traditional music filled the air, and I danced, laughed, and made memories that would last a lifetime. The central location is a dream, making it easy to explore the vibrant town. And oh, did I mention the comfortable beds? It's one thing reading about it, but feeling the plush comfort enveloping you after a day's adventure is something else!
What are you waiting for? Dive into the heart of Killarney with a stay that promises warmth, luxury, and endless memories.
The hotel is close to Killarney National Park, Ross Castle, and the iconic Muckross House.
This hotel is an excellent choice for Couples seeking a romantic getaway, adventurers keen on exploring Killarney, and those in pursuit of traditional Irish music experiences.
Available Facilities: Indoor swimming pool, Fitness centre, Free WiFi, Room service, Lively pub with traditional music.
Review from a Guest: "The staff were very pleasant and helpful. The breakfast was very enjoyable and the location was very central. It was a shame there was no hotel parking as our car had to be left in a public car park which we had to pay for." – Julia, United Kingdom.
⭐️ Rating: 8.0/10 | 📍 Location: Killarney, Ireland | 👉 View on Booking.com
Located just a stone's throw away from Fitzgerald Stadium, Killarney Court Hotel is a blend of style, comfort, and a touch of Irish tradition. With its proximity to Killarney town centre, guests can easily indulge in local adventures. The hotel boasts a beauty centre, a traditional Irish pub, and a restaurant serving international wines. Its commitment to sustainability and a high guest return rate are testament to its quality and charm.
Walking into the Killarney Court Hotel felt like stepping into a mix of elegance and warmth. My room was upgraded to a superior one – and oh, the bed! It was like sleeping on a cloud. The breakfast? Absolutely delightful, setting the right tone for a day of exploration. And speaking of exploration, the town centre was just a short walk away, allowing me to immerse myself in Killarney's beauty. But the cherry on top was McGillicuddy's, the hotel's traditional Irish pub, where I enjoyed some of the best carvery and lively conversations with locals. I can't stress enough how the little details made all the difference. Wondering if you'd feel the same way.
There's a world of comfort and authentic Irish charm waiting for you at the Killarney Court Hotel. Dive into the Killarney experience and let this hotel be your home away from home.
The hotel is close to: Fitzgerald Stadium, Killarney town centre, Ross Castle, and Muckross House.
This hotel is an excellent choice for Couples seeking a romantic getaway, families, and solo travellers keen on exploring Killarney.
Available Facilities: Free WiFi, Spa and wellness centre, Traditional Irish Pub, Beauty Treatment Centre, and Free parking.
Review from a Guest: "When we arrived our room was upgraded to a superior room the bed was massive and comfy…the breakfast and evening meals were both delicious…and the hotel has…" – Dan, Ireland.
⚠️ Expertise and Transparency – Our Review and Ranking Process: At HeyDublin, we are committed to providing comprehensive, trustworthy, and unbiased reviews. Our review and ranking process involves extensive research, testing, and verification by our team of experts.
Learn more about our review and ranking process.
My Final Thoughts on Best Hotels in Killarney
In essence, my personal experience tells me that the best hotels in Killarney offer an unparalleled blend of charm and splendour. Each provides a warm welcome, be they luxury hotels or charming bed and breakfasts. These top-rated accommodations truly reflect why Killarney is so beloved – with boutique touches that make every stay unique. Residing at waterfront locations or exclusive resorts, you'll find yourself immersed in tranquil glory surrounded by Ireland's famed hospitality. From 5-star lodgings to homely havens – stays here are crafted from pure delight—a genuine jewel amidst County Kerry's inviting charisma! May your treasured journey create blissful memories as mine did.
FAQs about Best Hotels in Killarney
What Are the Top-Rated Sustainable Hotels in Killarney?
Killarney is home to numerous sustainable hotels, with the Europe Hotel & Resort, The Killarney Park, and The Brehon Hotel & Spa leading the list. Each of these properties has achieved a "Travel Sustainable Level 3+" rating, indicating their commitment to eco-friendly practices.
How Can I Find a Hotel in the Heart of Killarney?
When searching for a central location in Killarney, I often recommend looking at properties such as The Killarney Grand, Killarney Plaza Hotel & Spa, and Scott's Hotel. They're all within a few hundred meters of the city centre, making them ideal for travellers wanting to be in the midst of the action.
Are There Hotels in Killarney with Leisure Facilities?
Yes, many hotels in Killarney offer leisure amenities. For instance, the Killarney Towers Hotel & Leisure Centre is a favourite of mine for its comprehensive leisure facilities. Additionally, the Gleneagle Hotel & Apartments provides a blend of comfortable accommodations and leisure options.
Which Hotels in Killarney Provide a Stunning Lake View?
If a lake view is on your wish list, I'd suggest considering The Lake Hotel. I stayed there once, and the views of the lake from my room were truly breathtaking. It offers rooms with a choice of either double or twin beds overlooking the pristine waters.
Can I Find Budget-Friendly Hotels in Killarney with Good Reviews?
Of course! For budget-conscious travellers like me, the Killeen House Hotel stands out. It's a bit further from the centre, but the exceptional reviews and affordable rates make it a top pick. Plus, it holds a "Travel Sustainable Level 2" rating, blending value with sustainability.
How Do I Know If a Hotel in Killarney Offers Breakfast Included?
Most hotels in Killarney specify their offerings clearly. Hotels like The Europe Hotel & Resort, The Killarney Park, and The Lake Hotel, to name a few, have breakfast included in their package. I always find that having breakfast at the hotel gives me a great start to my day of exploring.
Are There Any New Hotels on Booking.com in Killarney?
Yes, new hotels are regularly added to Booking.com. One that caught my eye recently was The Killarney Grand. It's centrally located, and although it's new to Booking.com, the reviews seem promising, making it a potential option for my next stay.
🙋‍♂️ Are we missing something?
💁‍♀️ Want to be featured here?
📣 Local Insider Tips: Plan Your Dream Trip to Dublin with Our Guide!
👉 What's the Best Way to Get Around Dublin and Ireland?
By Car – We're a big fan of renting a car and driving ourselves while touring the island. It allows us to see attractions at our own pace outside the city centre too. We find the best rental deals through Discover Cars. (Read more)
👉 Where Can I Book a Place to Stay in Dublin?
Maybe – For hotels, we recommend Booking.com to compare places. If you are looking for a vacation rental, VRBO is a top choice. We advise reading reviews carefully before booking. (Read more)
👉 Which Site Finds the Cheapest Dublin Flights?
Check out Expedia first when booking airfare. Setting up price alerts is an easy way to grab deals when fares drop. (Read more)
👉 What's the Best Way to Get from the Airport to Dublin City Centre?
By Bus – The Dublin Express Bus is an affordable and convenient option. Taxis are readily available as well. (Read more)
Private Transfer – Travel to and from Dublin Airport in style and comfort with a private luxury van or minibus transfer. Skip the taxi queues and enjoy a personalized meet-and-greet service, ensuring a smooth start or end to your Dublin adventure! (Read More)
👉 Is There a City Pass to Access Multiple Dublin Attractions?
Absolutely – The Go City All-Inclusive Pass is your ticket to over 40 top attractions in Dublin. It includes spots like the Guinness Storehouse, Dublin hop-on hop-off bus tours, Christchurch Cathedral, and many more. (Read more)
👉 What Are Some Recommended Attractions in And near Dublin?
Dublin, located along Ireland's east coast, offers several nearby attractions worth exploring. The Giants Causeway, Cliffs of Moher, Galway, and Belfast are all accessible by a short drive or flight. (Read More)