Searching for the crème de la crème of Irish Stay? Well, reckon we're on a wee adventure today!
Welcome to our guide showcasing the Best 5-Star Hotels in Ireland. As your local guide, I'll be taking you through halls gleaming with all the trappings of luxury hotels. But these aren't just any high-end resorts; they're exquisite bastions of comfort and allure!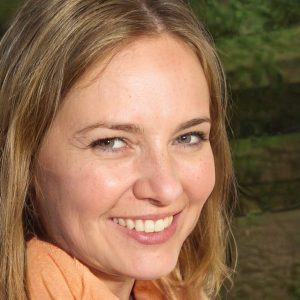 "Staying at various luxury hotels across Ireland has given me a unique vantage point on what true opulence feels like. Over the years, I've meticulously evaluated amenities, dined at the finest restaurants, and interacted with countless staff members. Through all my travels, my singular aim remains – to guide you, dear reader, to your perfect Irish haven. Trust in my expertise; I've immersed myself in the luxury hotel scene of Ireland so you can make the most informed choice for your grandeur-filled stay." – Amy O'Donovan
You see, we are talking about decadent 5-star accommodations offering top-rated services, where every room booked sends shivers down one's spine due to its sheer beauty. We'll explore properties ranging from extravagant city boutique hotels to tucked-away rural retreats featuring lavish accommodations.
Just imagine sinking into luxe furnishings at sunset or waking up amidst absolute opulence right here in Ireland! And trust me, friends – once you've had a taste of this grandeur…you won't settle for less.
Now tell me: ready to find your perfect Irish haven?
Disclosure: We partake in select partnerships, enabling us to benefit from some purchases you make via our provided links. This comes at no extra charge to you, and we value your continued patronage! 👏😀 Accommodation prices and availability may vary. Some options may not be available for your chosen dates. Thanks for your understanding and support! 🌟🙌
💁‍♀️ In a Hurry? My Top Picks for Best 5-Star Hotels in Ireland
Indulge in Unparalleled Luxury: My Handpicked Selection of Ireland's Most Opulent 5-star Hotels!
⭐️ Rating: 9.2/10 | 📍 Location: Dublin City Centre | 👉 View on Booking.com
The Westbury stands as a luminous gem amongst the best 5-star hotels in Ireland. Boasting a prime location between Trinity College and St Stephen's Green, it's surrounded by the luxurious shopping of Grafton Street and Dublin's 'Creative Quarter'. With its reputation backed by the Leading Hotels of the World and a top rank from Conde Nast Readers' Choice Awards, The Westbury is a masterclass in luxury and comfort, promising a stay like no other.
Oh, my trip to Dublin was transformed by staying at The Westbury. Waking up to the bustle of Grafton Street, having a coffee overlooking the lively 'Creative Quarter', and taking an evening stroll around St Stephen's Green were just a few highlights. The plush room made me feel like royalty, and don't even get me started on the delicious breakfast! Did you know that the hotel is just minutes away from the famed Little Museum of Dublin? It truly felt like I was staying in the heart of Dublin's vibrancy and charm. The attentive staff, luxe amenities, and the hotel's pristine location made my Irish holiday truly unforgettable.
Trust me, every minute not spent at The Westbury feels like an opportunity missed. Dive into the vibrant culture of Dublin by day and come home to unmatched luxury by night. Discover this Dublin marvel!
The hotel is close to The Little Museum of Dublin, St. Stephens Green, The Irish Rock 'N' Roll Museum Experience, and Trinity College Dublin.
This hotel is an excellent choice for Luxury seekers, history buffs, shopaholics, and culinary adventurers.
Available Facilities: Valet parking, Free High-Speed Internet, Fitness Centre with Gym, Bar/Lounge, Business Centre with Internet Access.
Review from a Guest: "The Westbury is the epitome of luxury. From its unbeatable location to the top-notch services, everything is perfect!" – Lucy, UK.
⭐️ Rating: 4.5/5 | 📍 Location: Castlemartyr, County Cork, Ireland | 👉 View on Booking.com
Castlemartyr Resort, a regal 18th-century manor house, stands majestically beside the ruins of an 800-year-old castle in East Cork. With a backdrop of enchanting woodlands, this hotel promises unparalleled luxury with a mix of historical charm. Boasting 103 rooms that effortlessly combine contemporary designs with timeless elegance, this hotel also offers the award-winning Spa at Castlemartyr, a distinguished golf course, and scenic walking tracks that transport guests to a world of mystery and allure.

Oh, what an experience! From the sun-kissed mornings to the tranquil evenings, every moment at Castlemartyr Resort was a dream come true. I can't get over the luxurious Spa at Castlemartyr – it was pure bliss. Between the mesmerising links-style golf course and the majestic castle ruins that whispered tales of yore, I was swept away. The meals? Divine. Every bite felt like a culinary journey, complemented by the resort's awe-inspiring views. Do you ever just stumble upon a place that feels like it's straight out of a fairytale? That's Castlemartyr Resort for you. Every corridor has its own story, every room has its own charm. The one thing I'd recommend? Don't forget to take a serene walk by the private lake; the graceful swans and the ancient ruins' backdrop are just… breathtaking.
Why wait? Dive into a world of luxury, history, and unmatched hospitality. Trust me, Castlemartyr Resort is a journey you'll cherish forever.
The hotel is close to Ferrit and Lee Restaurant, Ballynamona Beach, Midleton Farmer's Market, and The Goalpost Bar & Lounge.
This hotel is an excellent choice for History enthusiasts, couples seeking a romantic getaway, golf lovers, and anyone wanting a touch of luxury amidst nature's splendour.
Available Facilities: Free parking, Spa, Golf course, Fitness Centre with Gym, Bar/Lounge.
Review from a Guest: "An unforgettable stay! The history, luxury, and top-notch service made our trip perfect." – Laura, UK.
⭐️ Rating: 9.2/10 | 📍 Location: Newmarket-on-Fergus, County Clare | 👉 View on Booking.com
Dromoland Castle Hotel, a beacon of luxury, stands tall amidst the lush Irish landscapes of County Clare. This 5-star gem has roots dating back to the 16th Century and was once home to the O'Briens of Dromoland, with a lineage leading to one of the last High Kings of Ireland. Modern comforts are seamlessly blended with historic grandeur, from lavish décor and indulgent dining to fabulous views from majestic bedrooms. Step into a world where every guest is treated like royalty.
The first time I swung open the heavy wooden door of my room at Dromoland Castle, I was greeted with the kind of opulence and warmth that could only befit royalty. And as I drew back the curtains, a sprawling 450-acre estate stretched before me. The golf course, calling my name, turned out to be a challenging delight. In the evening, I cosied up by a roaring fire, sipping afternoon tea while the melodies of a gentleman singing in the Gallery wafted through the air. And oh, the food! A delectable blend of Irish tradition and contemporary flair. Will you too fall for the charm of this Irish wonder?
Imagine a world where the legacy of kings mingles with modern luxury, a place where you're not just a guest, but royalty. Dromoland Castle promises an experience like no other. Dive into this historical retreat and carve your own tales of grandeur.
The hotel is close to: Dromoland Castle, Quin Abbey, Ballyhannon House, Ennis Friary
This hotel is an excellent choice for History buffs, luxury seekers, golf enthusiasts, and couples looking for a romantic escape.
Available Facilities: Free High-Speed Internet (WiFi), Fitness Centre with Gym/Workout Room, Bar/Lounge, Archery, and Bicycles available
Review from a Guest: "Beautiful grounds and great service. The golf course was tough but so enjoyable, and the food was simply delicious." – Mdb1122023, Union, Kentucky.
⭐️ Rating: 9.2/10 | 📍 Location: Dublin City Centre | 👉 View on Booking.com
The Merrion Hotel, centrally positioned in Dublin's heart, is a luxurious manifestation of elegance derived from four Georgian townhouses. With views overlooking meticulously kept period gardens, the hotel boasts 142 exquisite rooms. Renowned for its impeccable service and outstanding amenities, it is truly one of the Best 5-star hotels in Ireland. With a 2-star Michelin restaurant and an expansive health club, The Merrion is the embodiment of luxury and comfort.
There's nothing like sinking into a plush bed after a day exploring Dublin. I remember the soft glow from the period garden outside my room, casting gentle shadows as I relaxed. The highlight of my stay? Dining at the renowned Restaurant Patrick Guilbaud. Every bite was a tantalising journey, making it clear why it boasts two Michelin stars. Walking the cobblestone streets by day and unwinding at the No 23 cocktail bar by night was an absolute treat. And the spa? Pure bliss! Ever wondered how it feels to take a dip in an 18m pool in the heart of a bustling city? Trust me; it's as serene as it sounds. Want to know a secret? Opt for a room with a garden view; it elevates the whole experience.
You really shouldn't let this gem slip through your fingers. Imagine immersing yourself in a world of unparalleled luxury, all while being in the hub of Dublin. Dive into The Merrion's world and witness the epitome of Irish luxury for yourself.
The hotel is close to The Little Museum of Dublin, St Stephens Green, Dublin Whiskey Tours, and the National Museum of Ireland – Archaeology.
This hotel is an excellent choice for Luxury seekers, culinary enthusiasts, history aficionados, and spa lovers.
Available Facilities: 18m pool, 2-star Michelin Restaurant Patrick Guilbaud, The Merrion Spa and Health Club, No 23 cocktail bar, and Private dining rooms.
Review from a Guest: "The epitome of luxury in Dublin's heart. An unforgettable experience, from dining to relaxation." – Sean, UK.
⭐️ Rating: 9.2/10 | 📍 Location: Gleeson Street, Athlone | 👉 View on Booking.com
Tucked in Athlone's vibrant heart, the Sheraton Athlone Hotel exudes luxury and charm. A frontrunner in Ireland's 5-star hotels, it boasts panoramic views, impeccable service, and proximity to the town's gems. Its modern aesthetics marry harmoniously with the rich culture of Athlone, earning it a 4.5 rating on Tripadvisor.
Oh, the memories I've made at Sheraton Athlone! My room had these magnificent floor-to-ceiling windows revealing the quaint streets of Athlone. Every morning, I'd indulge in the exquisite breakfast spread, thinking of the adventures the day held. One evening, after exploring nearby attractions, I pampered myself with some spa treatments. The central location meant I was just steps away from the best eateries, and the sunset view from my tower room. Simply breathtaking. Why haven't you experienced this luxury yet?
If Sheraton Athlone isn't on your bucket list, it needs to be. With each visit, there's something new to discover. Believe me, you'll thank yourself for making the reservation!
The hotel is close to EXIT Athlone Escape Rooms, Sean's Bar, Athlone Castle Visitor Centre, and Gertie Browne's Pub.
This hotel is an excellent choice for Couples seeking a romantic getaway, families wanting central access, business travellers, and history enthusiasts.
Available Facilities: Free High-Speed Internet, Fitness Centre with Gym, Pool, Babysitting services, VIP room facilities.
Review from a Guest: "Made reservations with Nathan over the email for an overnight stay and breakfast, great service and fast reply back to get the booking sorted. Can't wait to be back." – pxepig1991, Ireland.
⚠️ Expertise and Transparency – Our Review and Ranking Process: At HeyDublin, we are committed to providing comprehensive, trustworthy, and unbiased reviews. Our review and ranking process involves extensive research, testing, and verification by our team of experts.
Learn more about our review and ranking process.
My Final Thoughts on Best 5-Star Hotels in Ireland
Just between us, the selected best 5-star hotels in Ireland truly epitomise luxury and elegance. As I share these insights about top-rated hotels with you, I can't help but get a wee bit excited! Staying at one of these high-end resorts is an experience to treasure; from plush suites that exude comfort to meticulous services reflecting true Irish hospitality. These boutique hotels indeed stand as lavish accommodations in their own grandeur. Trust me, every moment spent here becomes part of a rich tapestry woven with vivid memories of joyous times. So here's hoping your journey gives you myriad moments worth cherishing!
FAQs about Best 5-Star Hotels in Ireland
What makes a 5-star Hotel in Ireland stand out?
Five-star hotels in Ireland distinguish themselves with a luxurious ambience, top-notch services, and impeccable attention to detail. My personal experiences have always been enhanced by beautifully designed rooms, sumptuous meals, and warm hospitality that makes one feel special from the moment they step in.
Are there 5-Star Hotels available in various cities across Ireland?
Absolutely! I've noticed that Ireland boasts a wide range of five-star accommodations in cities like Dublin, Galway, Killarney, and many more. Each city offers a unique experience, blending rich Irish culture with luxurious comfort.
How do guests typically review the best 5-star Hotels in Ireland on Tripadvisor?
Guests on Tripadvisor often rave about the comfortable rooms, friendly staff, and exquisite settings of Ireland's five-star hotels. The reviews I've come across often highlight special treats like breathtaking views, gourmet dining, and relaxing spa treatments that contribute to an unforgettable stay.
Can I find luxurious amenities at these hotels?
Indeed, many of the five-star hotels in Ireland I've visited pride themselves on providing luxurious amenities. Features like free WiFi, breakfast included, and free parking are commonplace. Some even offer speciality lodgings and services that truly elevate the stay, making each moment a treat.
Do any of the top-rated 5-star Hotels have special historical significance?
Yes! Some of Ireland's five-star hotels, like Dromoland Castle Hotel, combine luxury with history. When I stayed there, not only did I enjoy modern luxuries, but I was also transported back in time, walking the same halls and grounds as the historical figures who once graced the castle.
What should I consider when choosing a 5-star Hotel in Ireland?
When choosing a five-star hotel in Ireland, consider its location, amenities, guest reviews, and any personal preferences you might have. For instance, if I'm seeking a romantic getaway, I might opt for a hotel known for its understated luxury and beautiful flower displays, like the Intercontinental Dublin.
Are there any five-star hotels suitable for business trips?
Of course! While many 5-star hotels in Ireland cater to leisure travellers, there are numerous establishments equipped with business amenities. On my business trips, I've found hotels with state-of-the-art conference facilities, speedy internet, and other essentials for a productive stay.
🙋‍♂️ Are we missing something?
💁‍♀️ Want to be featured here?
📣 Local Insider Tips: Plan Your Dream Trip to Dublin with Our Guide!
👉 What's the Best Way to Get Around Dublin and Ireland?
By Car – We're a big fan of renting a car and driving ourselves while touring the island. It allows us to see attractions at our own pace outside the city centre too. We find the best rental deals through Discover Cars. (Read more)
👉 Where Can I Book a Place to Stay in Dublin?
Maybe – For hotels, we recommend Booking.com to compare places. If you are looking for a vacation rental, VRBO is a top choice. We advise reading reviews carefully before booking. (Read more)
👉 Which Site Finds the Cheapest Dublin Flights?
Check out Expedia first when booking airfare. Setting up price alerts is an easy way to grab deals when fares drop. (Read more)
👉 What's the Best Way to Get from the Airport to Dublin City Centre?
By Bus – The Aircoach bus is an affordable and convenient option. Taxis are readily available as well. (Read more)
👉 What Are Some Recommended Attractions in And near Dublin?
Dublin, located along Ireland's east coast, offers several nearby attractions worth exploring. The Giants Causeway, Cliffs of Moher, Galway and Belfast are all accessible with a short drive or flight.