Travelling to the historic city of Dublin but uncertain about where to stay with your furry friend? Well, let me ease that worry and lend a hand. You see, I embarked on a journey just like yours not too long ago.
Dublin is a city sprawling with pet-friendly hotels ready to welcome both you and your four-legged companion with open arms. From lavish dog-friendly hotels boasting first-rate service for canines to affordable yet comfortable accommodation options allowing pets – Dublin has it all!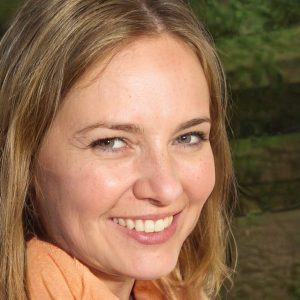 "Having crisscrossed Dublin with my trusty canine sidekick Snoopy, I've gathered extensive knowledge about the city's best pet-friendly lodgings. My passion for travel, coupled with the companionship of my furry friend, has instilled in me a deep understanding of the needs of pet-owning travellers. Whether you're after luxury or on a budget, I've got insider tips and insights to make your Dublin stay unforgettable. Trust me to guide you through the maze of choices, ensuring you and your pet have the perfect Irish adventure." – Amy O'Donovan
During my voyage around this charming Irish metropolis, I discovered numerous excellent places providing truly pet-friendly stays. What's more, many offer top-notch facilities specifically for pups! Stepping onto this emerald Isle doesn't mean having to leave our precious pooches behind. Instead, it translates into creating wonderful memories together in these exquisite best hotels for pets in Dublin.
Now who says holidays are strictly human territory? Our dogs deserve some relaxation too! So ponder upon this – isn't it time we redefined "pampered pooch"? Let's delve deeper into these amazing finds…
Disclosure: We partake in select partnerships, enabling us to benefit from some purchases you make via our provided links. This comes at no extra charge to you, and we value your continued patronage! 👏😀 Accommodation prices and availability may vary. Some options may not be available for your chosen dates. Thanks for your understanding and support! 🌟🙌
💁‍♀️ In a Hurry? My Top Picks for Best Pet-Friendly Hotels in Dublin
I Set Out to Find the Ultimate Pet-Friendly Hotels in Dublin – And You Won't Believe What I Discovered!
⭐️ Rating: 8.5/10 | 📍 Location: Dublin City Centre | 👉 View on Booking.com
Overlooking historic Kilmainham Gaol and close to attractions like the Guinness Storehouse, the Hilton Dublin Kilmainham offers a mix of luxury and convenience. This pet-friendly haven, just a short drive from Dublin's bustling centre, boasts modern amenities like a hydrotherapy pool, a state-of-the-art gym, and free high-speed internet. Savour delightful dishes at the Broyage Bar & Bistro or unwind with picturesque views of Phoenix Park, all while your furry friend enjoys the pampering they deserve.
During my stay at the Hilton Dublin Kilmainham, every corner seemed to whisper luxury. Strolling around, I couldn't help but be captivated by the stunning views of Dublin City. My mornings began with delicious breakfast choices, but what truly took the cake was the warm reception my dog received. Staff went out of their way, even suggesting local spots we could enjoy together. One evening, after a relaxing swim, I kicked back at the Broyage Bar, sipping on a delightful cocktail. Can you believe they even had dog treats on the menu? It was these thoughtful touches that truly made my stay memorable.
You really need to see this place for yourself! The balance of luxury and pet-friendly features makes it an unparalleled choice. Seriously, why wait? Dive into a world where you and your pet are treated like royalty.
The hotel is close to Kilmainham Gaol, Guinness Storehouse, Dublin Zoo, Irish Museum of Modern Art.
This hotel is an excellent choice for Couples, pet owners, history enthusiasts, and modern art lovers.
Available Facilities: Indoor swimming pool, Free WiFi, LivingWell gym, Broyage Bar & Bistro, Private parking.
Review from a Guest: "Reception staff very welcoming and helpful with our dog." – Delia, United Kingdom.
⭐️ Rating: 7.4/10 | 📍 Location: Dublin City Centre | 👉 View on Booking.com
Nestled in the heart of Dublin, Generator Dublin is not only known for its friendly staff and strategic location but also its distinctive feature of being pet-friendly. A great spot for travellers and their furry companions, this hostel offers a variety of room options, from dormitories to deluxe suites, with amenities that cater to everyone's needs.
Staying at Generator Dublin was an absolute delight. Wandering around Smithfield Square with my furry pal Max was refreshing, and coming back to the comfort of a clean dorm with individual lockers was just what we needed. Max made new friends, and I particularly relished the Full English/Irish breakfast options. Oh, and did I mention the WiFi? It was a breeze to connect and stay in touch with friends. The staff? Always there with a smile. One evening, I even had a chance to lounge at the bar, sipping on a refreshing drink. I wonder, have you ever had such a vibrant experience in Dublin with your pet?
If the thought of exploring Dublin alongside your pet sparks joy, then the Generator Dublin awaits your presence. Dive into a world of comfort, top-notch facilities, and a location that promises delightful strolls with your four-legged companion.
The hotel is close to: Smithfield Square and other local attractions.
This hotel is an excellent choice for Pet lovers, budget travellers, and solo adventurers.
Available Facilities: Free WiFi, 24-hour front desk, daily housekeeping, bar, and restaurant.
Review from a Guest: "Great place for both humans and pets. Loved every moment!" – Laura, UK.
⭐️ Rating: 8.5/10 | 📍 Location: Dublin City Centre | 👉 View on Booking.com
Set amidst the historical charm of Georgian Dublin, Pembroke Townhouse marries 19th-century style with contemporary comforts. Beyond its walls, Dublin's rich tapestry of streets and squares unfurls, all leading back to the doorstep of this elegant hotel. And if you're venturing with a furry friend, rejoice! The Pembroke Townhouse extends a warm welcome to pets, ensuring both you and your companion a memorable stay.

Oh, the Pembroke Townhouse! It's like stepping into a world where Georgian elegance dances with modern luxuries. On my first morning there, I curled up on a plush sofa, listening to the soft crackle of the fireplace as I sipped my coffee. Walking through Dublin, with St Stephen's Green just 15 minutes away, was a dream. But what truly stood out? The pet-friendly nature of the place. My poodle, Max, was welcomed like a VIP. With other hotels often giving me the side-eye for bringing him along, Pembroke was a refreshing change. And those breakfasts? Simply delightful. The gluten-free options were a delightful surprise. I remember chatting with a friendly staff member, who shared secret Dublin spots that were a hit with Max. Honestly, it's more than a hotel; it's an experience.

You won't truly understand the allure of the Pembroke Townhouse until you experience it for yourself. Every corner tells a story, and there's an adventure awaiting both you and your pet. Dive into Dublin's heart with Pembroke as your luxurious base.
The hotel is close to St Stephen's Green, RDS for Dublin Horse Show, and Aviva Stadium.
This hotel is an excellent choice for Pet lovers, couples seeking a romantic getaway, and history enthusiasts.
Available Facilities: Free parking, Free WiFi, 24-hour front desk, Room service, and Facilities for disabled guests.
Review from a Guest: "Great location, beautiful property, loved the free pastries each day!" – Rebecca, United Kingdom.
⭐️ Rating: 9.2/10 | 📍 Location: Dublin City Centre | 👉 View on Booking.com
Set in the vibrant heart of Dublin, Motel One Dublin emerges as a top-tier pet-friendly destination for travellers. Flaunting top-notch amenities, like complimentary WiFi throughout and a welcoming bar, it's the ideal spot for those who never wander without their four-legged friend. Its strategic location means you're mere steps away from Dublin's premier sights, dining, shopping, and transport links.

I'll let you in on a little secret; I stumbled upon this gem during my last Dublin visit, and it was nothing short of magical. My furry friend and I were instantly smitten. The room? Sleek, contemporary, and fitted with every comfort you could imagine. Mornings began with a delectable breakfast, from buffet to vegan, setting the tone for our Dublin adventures. Each evening, I'd unwind at the hotel's bar, a drink in hand, reflecting on our day's discoveries. And the best bit? Being right in the thick of it all, the pulsing Dublin life surrounded us. How about that time we wandered less than a kilometre and found ourselves at the historic St. Michan's Church? It felt like every corner held a new surprise.
You truly have to experience the blend of luxury and convenience at Motel One Dublin for yourself. Especially if, like me, you believe that no journey is complete without your pet by your side. Dive in and discover what makes this Dublin hotel an absolute must-visit.
The hotel is close to: Connolly Train Station, St. Michan's Church, Gaiety Theatre, City Hall, Dublin Castle, and Chester Beatty Library.
This hotel is an excellent choice for Pet lovers, city explorers, couples, and anyone keen on experiencing the heart of Dublin.
Available Facilities: Free WiFi, 24-hour front desk, bar, heating, and facilities for disabled guests.
Review from a Guest: "The location is excellent, within walking distance to the sights, the restaurants, the bus stops and the shopping areas." – Marites, Philippines
⭐️ Rating: 9.2/10 | 📍 Location: Dublin City Centre | 👉 View on Booking.com
In the heart of Dublin lies Beckett Locke, a luxurious 4-star aparthotel that marries convenience and comfort. This haven not only boasts free WiFi, modern kitchen amenities and top-notch facilities but is also a dream destination for pet lovers. With a prime location near Dublin's key attractions, it's the ideal sanctuary for both two-legged and four-legged travellers.

I remember stepping into my apartment at Beckett Locke and being immediately taken by its chic design and modern comforts. My fur baby, Luna, was ecstatic! She found her little corner near the terrace while I marvelled at the fully-equipped kitchen. It wasn't just about the stovetop or the microwave; I even found a yoga mat! Our evenings were spent exploring nearby attractions, and returning to our cosy space was always the highlight. One morning, while Luna enjoyed the Dublin air from our terrace, I whipped up breakfast using the dishwasher, microwave and fridge provided. Oh, and did I mention the gym? It's top-notch. Can you imagine getting your morning workout in such a stylish setting?

You need to experience Beckett Locke for yourself. Just imagine, a city break in Dublin, complete with your beloved pet by your side. The perfect blend of luxury and comfort awaits.
The hotel is close to 3Arena, The Convention Centre Dublin, and EPIC The Irish Emigration Museum.
This hotel is an excellent choice for Pet lovers, business travellers, and couples looking for a luxury city break.
Available Facilities: Free WiFi, Fitness centre, Terrace, 24-hour front desk, and Kitchen in each unit.
Review from a Guest: "Perfect location. Right next to a tram stop. Gym facilities. Room was sparkling clean." – Sarah, Australia.
⚠️ Expertise and Transparency – Our Review and Ranking Process: At HeyDublin, we are committed to providing comprehensive, trustworthy, and unbiased reviews. Our review and ranking process involves extensive research, testing, and verification by our team of experts.
Learn more about our review and ranking process.
My Final Thoughts on Best Pet-Friendly Hotels in Dublin
Undoubtedly, any trip can be markedly enhanced once surrounded by your beloved furry companions in the best pet-friendly hotels in Dublin. The delightful blend of heartwarming hospitality and bespoke pet amenities provided by these esteemed establishments truly went beyond my expectations. As a result, there's certainly no shortage of dog-friendly accommodation options in Dublin ensuring every paw-rrific moment spent here is worth cherishing! So, with an eagerness akin to that of your expectant pets, I trust you'll dive headfirst into exploring these top-notch pet-friendly places to stay in Dublin, partaking enthusiastically within this charming Irish haven for both humans and their faithful pals alike!
FAQs about Best Pet-Friendly Hotels in Dublin
What's the significance of a "Travel Sustainable Level" rating in Dublin hotels?
When I book a hotel in Dublin, I often consider the "Travel Sustainable Level" rating. This signifies the steps the property is taking to ensure a more sustainable stay for guests. The higher the level, the more eco-friendly practices the hotel employs, making it a great choice for environmentally-conscious travellers like me.
Are there pet-friendly hotel options available in Dublin's city centre?
Absolutely! On my last visit to Dublin, I discovered numerous pet-friendly hotels right in the city centre. Establishments such as "Generator Dublin" and "Motel One Dublin" warmly welcomed my furry friend. It's refreshing to see so many central accommodations catering to pet owners.
How do the property ratings like "stars" influence my stay in Dublin?
While searching for Dublin accommodations, I often come across star ratings, such as 3-stars, 4-stars, etc. These ratings give me a quick insight into the overall quality, service, and amenities of the hotel. For instance, 5-star hotels like "Conrad Dublin" typically offer luxury services and top-notch facilities, ensuring an exquisite experience during my stay.
Is it common to find accommodations in Dublin with facilities for disabled guests?
Yes, inclusivity matters to me, and I'm always glad to see many Dublin properties offering facilities for disabled guests. Hotels like "Hilton Dublin Kilmainham" and "Uppercross House Hotel" provide various amenities, such as toilets with grab rails or wheelchair accessibility, ensuring a comfortable stay for everyone.
Are there any popular landmarks near the hotels listed in Dublin County?
When I stay in Dublin, I prefer to be near popular landmarks. Many listed hotels are conveniently close to iconic spots like "Temple Bar", "Dublin Castle", and "Trinity College". It adds so much to my trip, being able to easily visit these historical and cultural sites.
What type of room facilities can I expect in Dublin hotels?
During my travels to Dublin, I've noticed that many hotels offer a range of room facilities to enhance the guest experience. It's not uncommon to find rooms with air conditioning, private bathrooms, or even a kitchen/kitchenette. Places like "Zanzibar Locke" even provide full kitchens, making my stay feel just like home.
Do hotels in Dublin offer amenities like free WiFi or parking?
Yes, they do! From my personal experience, I've found that a majority of Dublin hotels, such as "Beckett Locke" and "Motel One Dublin", offer free WiFi. Additionally, some properties also provide parking facilities, which is a bonus if I'm travelling by car. It's these small conveniences that make my stay in Dublin all the more enjoyable.
🙋‍♂️ Are we missing something?
💁‍♀️ Want to be featured here?
📣 Local Insider Tips: Plan Your Dream Trip to Dublin with Our Guide!
👉 What's the Best Way to Get Around Dublin and Ireland?
By Car – We're a big fan of renting a car and driving ourselves while touring the island. It allows us to see attractions at our own pace outside the city centre too. We find the best rental deals through Discover Cars. (Read more)
👉 Where Can I Book a Place to Stay in Dublin?
Maybe – For hotels, we recommend Booking.com to compare places. If you are looking for a vacation rental, VRBO is a top choice. We advise reading reviews carefully before booking. (Read more)
👉 Which Site Finds the Cheapest Dublin Flights?
Check out Expedia first when booking airfare. Setting up price alerts is an easy way to grab deals when fares drop. (Read more)
👉 What's the Best Way to Get from the Airport to Dublin City Centre?
By Bus – The Dublin Express Bus is an affordable and convenient option. Taxis are readily available as well. (Read more)
Private Transfer – Travel to and from Dublin Airport in style and comfort with a private luxury van or minibus transfer. Skip the taxi queues and enjoy a personalized meet-and-greet service, ensuring a smooth start or end to your Dublin adventure! (Read More)
👉 Is There a City Pass to Access Multiple Dublin Attractions?
Absolutely – The Go City All-Inclusive Pass is your ticket to over 40 top attractions in Dublin. It includes spots like the Guinness Storehouse, Dublin hop-on hop-off bus tours, Christchurch Cathedral, and many more. (Read more)
👉 What Are Some Recommended Attractions in And near Dublin?
Dublin, located along Ireland's east coast, offers several nearby attractions worth exploring. The Giants Causeway, Cliffs of Moher, Galway, and Belfast are all accessible by a short drive or flight. (Read More)