Looking for the best hotels in Waterford? Well, you're at the right place!
Waterford city never fails to charm with its vibrant culture, picturesque waterfront views and fascinating history. What makes a visit even better is finding that perfect hotel – your home away from home. From luxury hotels sparkling with class to budget-friendly accommodations making your travel wallet smile, there's a pot of choices at this rainbow's end.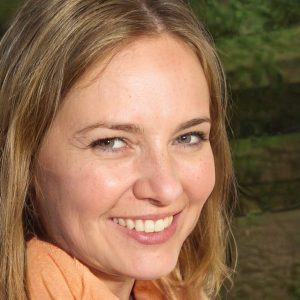 "At HeyDublin, I've delved deep into the heart of Waterford, and let me tell you, it's a realm of scenic wonders and hidden gems! Every twist and turn unravels a story, a historic site, or a spot just perfect for that Instagram snap. While the hotels here are the cherry on top, the city's soul truly shines through its vibrant streets and tranquil riverside vistas. Dive in, and you'll find Waterford brimming with surprises, and trust me, you'll be reminiscing about them for years to come! 🌟🍀" – Amy O'Donovan
Imagine waking up in top-rated boutique hotels surrounded by vintage elegance or family-friendly lodgings where both kiddos and adults feel equally pampered! Whether it's watching waters dance on the River Suir from waterfront suites or bunking in heart-of-the-city locations for easy reaching out to urban delights, I've been spoilt for choice every time I visited this gem of Ireland.
Oh blimey, deciding where to stay can be fun yet tough when each place entices like an Irish folk tune. So which one among these spectacular accommodations will be your next dream vacation spot? Your best pick awaits discovery…
Disclosure: We partake in select partnerships, enabling us to benefit from some purchases you make via our provided links. This comes at no extra charge to you, and we value your continued patronage! 👏😀 Accommodation prices and availability may vary. Some options may not be available for your chosen dates. Thanks for your understanding and support! 🌟🙌
💁‍♀️ In a Hurry? My Top Picks for Best Hotels in Waterford
Discover the Ultimate Staycation in Waterford: Unveiling My Handpicked Selection of Luxurious, Boutique and Family-Friendly Hotels!
⭐️ Rating: 8.5/10 | 📍 Location: Waterford City Centre | 👉 View on Booking.com
Right in the heart of Waterford City, the Tower Hotel & Leisure Centre boasts stunning views of the River Suir. Guests can enjoy free Wi-Fi, parking, two delightful restaurants, a riverside bar, and a 20m deck-level swimming pool. With its prime position opposite Reginald's Tower and mere steps from Waterford Crystal House and Waterford Museum of Treasures, it's a splendid base for exploring the South East of Ireland.
During my stay, I couldn't help but gaze in awe at the spectacular river views each morning, sipping my coffee at breakfast. The food? Simply sublime. From the full English to the vegetarian options, everything tasted like a gourmet feast. The room itself was a haven – spacious, spotless, and equipped with everything a traveller could desire. And oh, that pool! Splashing about, I felt the weight of my worries melt away. Did I mention it's just a stone's throw away from the best the city has to offer? Anyhow, do you fancy a dip in a pool with views of a historic river?
Don't just take my word for it. Dive into the experience and see why Tower Hotel & Leisure Centre is a hidden gem in Waterford. It truly offers a slice of luxury in an unbeatable location.
The hotel is close to: Reginald's Tower, the House of Waterford Crystal, and the Waterford Museum of Treasures.
This hotel is an excellent choice for Couples on a romantic getaway, history buffs, and those keen on city-centre conveniences.
Available Facilities: 20m deck level pool, Free Wi-Fi, Riverside bar, 2 restaurants, Fitness centre.
Review from a Guest: "Met by friendly staff. An excellent spotless room with a good-sized bathroom. Excellent breakfast with a lovely view of the river." – Sean-lcfc, United Kingdom.
⭐️ Rating: 8.4/10 | 📍 Location: The Quay, Waterford, Ireland | 👉 View on Booking.com
Situated in the heart of Waterford, Dooley's Hotel stands out as a family-run establishment, promising both comfort and culture. It's renowned for spacious rooms, hearty full Irish breakfasts, and an ambience echoing traditional Irish charm. Its proximity to local attractions like the Waterford Crystal Visitor Centre and Christchurch Cathedral, along with weekend live music, truly places it amongst the best hotels in Waterford.

During my stay at Dooley's Hotel, I was immediately captivated by the warm welcome and the unmistakably Irish charm. The spacious room became my sanctuary, with every amenity I could wish for. Mornings were a delight with a scrumptious full Irish breakfast, preparing me for the adventures ahead. An insider tip? Make sure to enjoy the weekend's live music. One evening, as I sipped my drink, the strains of a local band filled the air, making my night truly unforgettable. The best part? The Waterford Museum of Treasures is just a short stroll away. How amazing is that?

You truly need to experience the magic of Dooley's Hotel firsthand. Trust me, it's an adventure in Waterford that you won't want to miss!
The hotel is close to Christchurch Cathedral, Waterford Crystal Visitor Centre, and Waterford Museum of Treasures.
This hotel is an excellent choice for Couples, history enthusiasts, and those looking for authentic Irish hospitality.
Available Facilities: Free WiFi, On-site Restaurant and Bar, Non-smoking rooms, Facilities for disabled guests, and Tea/coffee maker in all rooms.
Review from a Guest: "Great location, Bus Eireann across the road, staff where friendly, efficient and extremely helpful." – Geraldine, Ireland.
⭐️ Rating: 9.2/10 | 📍 Location: Waterford City Centre | 👉 View on Booking.com
Located by the serene River Suir, the Granville Hotel in Waterford stands out as one of the best accommodations in the region. This iconic hotel, just a brief stroll from St Patrick's Cathedral, offers unparalleled service, an award-winning restaurant, and boasts a rich history. As Hotel of The Year 2013 awardee, guests will find an exquisite blend of traditional Irish charm and modern amenities.
My stay at the Granville Hotel was simply magical. Gazing out of my window, I was treated to stunning riverside views, making mornings truly special. The Bianconi Restaurant not only treated my taste buds with traditional Irish delicacies but also offered a visual treat with its quayside views. Every evening, I'd unwind at the Thomas Francis Meagher Bar, which has an impressive menu that's hard to resist. Do you know that feeling of sinking into a comfortable bed after a day of exploring? That's precisely what the Granville offers. And oh, the breakfast! Full English/Irish and absolutely scrumptious. It's these small touches that made my stay memorable.
You might think you've experienced the finest in hospitality, but unless you've stayed at the Granville, there's still something waiting for you. Explore it soon and immerse yourself in an unmatched Waterford experience.
The hotel is close to: St Patrick's Cathedral, Garter Lane Theatre, and Waterford Shopping District.
This hotel is an excellent choice for Couples seeking a romantic getaway, history enthusiasts, and gourmet lovers.
Available Facilities: Free WiFi, 24-hour room service, Award-winning restaurant, On-site bar, and Facilities for disabled guests.
Review from a Guest: "Staff were wonderful, nothing was too much trouble for them. The rooms were great." – April, Australia.
⭐️ Rating: 8.7/10 | 📍 Location: Dunmore East Road, Faithlegg, Waterford | 👉 View on Booking.com
Perched majestically along the River Suir Estuary and a mere stone's throw away from Waterford Airport, Faithlegg House Hotel seamlessly combines luxury with the pristine beauty of Waterford. With its award-winning AA Rosette restaurant, lavish bedrooms boasting sweeping countryside views, and a leisure club complete with a pool, Jacuzzi, sauna, steam room and gym, it effortlessly earns its title among the best hotels in Waterford.
I recently visited Faithlegg and, I must say, my experience was nothing short of magical. My bedroom, located in the original building, transported me back in time yet offered every modern amenity one could desire, including a lush four-poster bed. Taking a leisurely dip in the pool and then indulging in some beauty treatments at The Treatment Suites was the cherry on top. But it was the breakfast – a delightful mix of Continental and Full English/Irish options – that truly took my breath away. Walking through the hotel, I couldn't help but marvel at the Reading Room, which boasts mesmerising views of the golf course. It's a special place that brings together history, luxury and the unmatched charm of Waterford. Isn't it wonderful when a place feels like a journey in itself?
Why just read about it? Dive into the elegance and authenticity that Faithlegg House Hotel offers. Trust me, it's an experience waiting to transform your idea of luxury and comfort, especially when it comes to the best in Waterford.
The hotel is close to Waterford City Centre, Waterford Airport, and River Suir Estuary.
This hotel is an excellent choice for Couples on romantic getaways, golf enthusiasts, history buffs, and those seeking luxury amidst nature.
Available Facilities: Indoor swimming pool, Free parking, Spa and wellness centre, Fitness centre, Award-winning restaurant.
Review from a Guest: "Great location, relaxed but felt upmarket. Bedrooms in the original building were lovely." – Chris, United Kingdom.
⭐️ Rating: 7.9/10 | 📍 Location: Waterford, Ireland | 👉 View on Booking.com
Perched elegantly by the River Suir, Waterford Marina Hotel delights with its proximity to the iconic Waterford Crystal. A mere 300 metres away, this hotel combines the tranquillity of a riverside setting with the convenience of urban amenities. Guests are treated to an exquisite riverside restaurant, free Wi-Fi and the bonus of complimentary on-site parking. Contemporary decor meets a touch of tradition, making this one of the best hotels in Waterford.
Oh, my stay at the Waterford Marina Hotel was nothing short of splendid! My room, adorned in light hues, offered a scenic view of the River Suir, almost like a painting coming to life. Every morning, I'd enjoy a full English breakfast, the aroma of which wafted through the corridors even before I reached the restaurant. One evening, while sipping on a delightful drink at the Waterfront Bar, I got to experience live entertainment – the atmosphere was electric! And the Viking Triangle? Just a short stroll away. I remember chatting with Fiona from Ireland who couldn't stop raving about the fabulous bar area and the ever-helpful staff.
Don't let this gem pass you by! With every experience designed to be unforgettable, the Waterford Marina Hotel is waiting to welcome you into its world of luxury.
The hotel is close to: the Viking Triangle, Bishops Palace, Reginald's Tower, Waterford's Medieval Museum, and Christ Church Cathedral.
This hotel is an excellent choice for Couples, history enthusiasts, and riverside relaxation seekers.
Available Facilities: Riverside restaurant, Free Wi-Fi, Free on-site parking, Bar with live entertainment, and Room service.
Review from a Guest: "Everything!! The very friendly staff couldn't do enough for us. Fabulous bar area and rooms were lovely!!" – Fiona, Ireland.
⚠️ Expertise and Transparency – Our Review and Ranking Process: At HeyDublin, we are committed to providing comprehensive, trustworthy, and unbiased reviews. Our review and ranking process involves extensive research, testing, and verification by our team of experts.
Learn more about our review and ranking process.
My Final Thoughts on Best Hotels in Waterford
In my earnest opinion, we are utterly spoilt for choice when choosing the best hotels in Waterford. Between the luxury hotels and boutique ones; top-rated accommodations or budget-friendly options – each offers a different flavour of charm every guest would relish. For those who prefer an aquatic panorama, waterfront hotels provide breathtaking views that complement their fine hospitality. And rest assured, family-friendly spots aren't scarce either with numerous establishments ensuring every kin feels right at home while experiencing splendid Irish warmth. Speculating about your next jaunt? Bet these marvellous lodgings will serve grandly as cherished keepsakes from your sojourn to dandy Waterford!
FAQs about Best Hotels in Waterford
How do I find the best sustainable hotels in Waterford?
When searching for hotels in Waterford that prioritize sustainability, I personally look for properties with a "Travel Sustainable" rating. Many hotels, such as Granville Hotel and Faithlegg Hotel, have achieved "Travel Sustainable Level 2" ratings. It feels good to know that I'm supporting businesses that take steps towards environmental friendliness during my stay.
Can I find hotels in Waterford that are wheelchair accessible?
Absolutely! It's essential for me to ensure that all travellers can enjoy their stay comfortably. In Waterford, several hotels like Waterford Marina Hotel and Waterford Viking Hotel offer wheelchair-accessible rooms. Moreover, some properties even have adapted baths, roll-in showers, and other accessibility features, which can be a blessing for those needing them.
Which hotels in Waterford offer free cancellations?
I understand that plans can change, which is why I appreciate the many hotels in Waterford that offer free cancellations. Some of my top picks include the Tower Hotel & Leisure Centre, Granville Hotel, and the Woodlands Hotel & Leisure Centre. Being able to book with peace of mind means a lot to me.
What's the significance of the "Travel Sustainable" levels on the hotels?
These levels indicate the hotel's commitment to sustainable practices. The higher the level, the more sustainable practices the hotel implements. I always try to book hotels like Waterford Viking Hotel with a "Travel Sustainable Level 3+" rating to ensure I'm staying at an eco-friendly place.
How can I know if a hotel in Waterford offers breakfast?
When I'm on the go, having breakfast at the hotel is a lifesaver. You can easily spot hotels offering breakfast in Waterford, like the Faithlegg Hotel and Majestic Hotel, by looking for the "Breakfast included" tag in the hotel's description. It's a convenient way to start my day right!
Is it possible to find hotels near Waterford's main attractions?
Certainly! I love being close to the action, and Waterford offers hotels near major landmarks such as Reginald's Tower, Christ Church Cathedral, and Waterford Museum of Treasures. The proximity to these attractions makes sightseeing a breeze for me.
Are there any family-friendly hotels in Waterford?
Travelling with family can be an unforgettable experience. In Waterford, many hotels cater to families. Places like the Waterford Marina Hotel and Brandon House Hotel offer family rooms, ensuring that the whole family can stay together and make lasting memories. It's always a joy to find accommodations that keep my loved ones in mind.
🙋‍♂️ Are we missing something?
💁‍♀️ Want to be featured here?
📣 Local Insider Tips: Plan Your Dream Trip to Dublin with Our Guide!
👉 What's the Best Way to Get Around Dublin and Ireland?
By Car – We're a big fan of renting a car and driving ourselves while touring the island. It allows us to see attractions at our own pace outside the city centre too. We find the best rental deals through Discover Cars. (Read more)
👉 Where Can I Book a Place to Stay in Dublin?
Maybe – For hotels, we recommend Booking.com to compare places. If you are looking for a vacation rental, VRBO is a top choice. We advise reading reviews carefully before booking. (Read more)
👉 Which Site Finds the Cheapest Dublin Flights?
Check out Expedia first when booking airfare. Setting up price alerts is an easy way to grab deals when fares drop. (Read more)
👉 What's the Best Way to Get from the Airport to Dublin City Centre?
By Bus – The Dublin Express Bus is an affordable and convenient option. Taxis are readily available as well. (Read more)
Private Transfer – Travel to and from Dublin Airport in style and comfort with a private luxury van or minibus transfer. Skip the taxi queues and enjoy a personalized meet-and-greet service, ensuring a smooth start or end to your Dublin adventure! (Read More)
👉 Is There a City Pass to Access Multiple Dublin Attractions?
Absolutely – The Go City All-Inclusive Pass is your ticket to over 40 top attractions in Dublin. It includes spots like the Guinness Storehouse, Dublin hop-on hop-off bus tours, Christchurch Cathedral, and many more. (Read more)
👉 What Are Some Recommended Attractions in And near Dublin?
Dublin, located along Ireland's east coast, offers several nearby attractions worth exploring. The Giants Causeway, Cliffs of Moher, Galway, and Belfast are all accessible by a short drive or flight. (Read More)