Hungry for a taste of history during your visit to Ireland? Longing to unwind in luxury accommodations that whisper stories of the past and present Dublin? Well, then let me walk you through some top historic stays in Dublin that are steeped with heritage and brimming with tales waiting to be discovered.
Ever since I first embarked on my Irish adventure, historical accommodations in Dublin have been my absolute favourites. Each corner flaunts an intriguing story that wafts you back into time while offering nothing but sheer comfort. Whether it's boutique hotels oozing history or best vintage stays enhancing your experience, there is something unimaginably charming about sleeping where centuries have unfolded. Now doesn't this sound thrilling?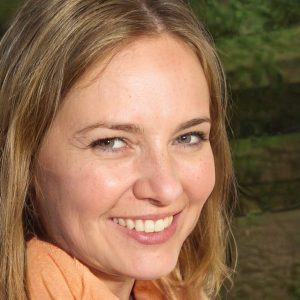 "Dublin's historic hotels are an absolute treat, and trust me, I've stayed in quite a few around the world! These places are not just about a bed for the night; they're a journey through time. Every corridor, every brick has a tale to tell. And while the luxury amenities are on par with the best, it's that rich Irish heritage that truly stands out. Dive in, immerse yourself, and feel the pulse of Dublin's past. If you're looking for genuine Dublin charm, you're in for a treat! 🍀😊" – Amy O'Donovan
I truly believe visiting Dublin wouldn't be complete without diving into its rich history… right from where you lay down at night! So why not cheer up your stay by choosing a bed loaded with captivating backstories? Make sure you grab a pen ready because here comes my list of must-visit historic hotels in delightful Dublin!
Disclosure: We partake in select partnerships, enabling us to benefit from some purchases you make via our provided links. This comes at no extra charge to you, and we value your continued patronage! 👏😀 Accommodation prices and availability may vary. Some options may not be available for your chosen dates. Thanks for your understanding and support! 🌟🙌
💁‍♀️ In a Hurry? My Top Picks for Best Historic Hotels in Dublin
⭐️ Rating: 9.2/10 | 📍 Location: Dublin City Centre | 👉 View on Booking.com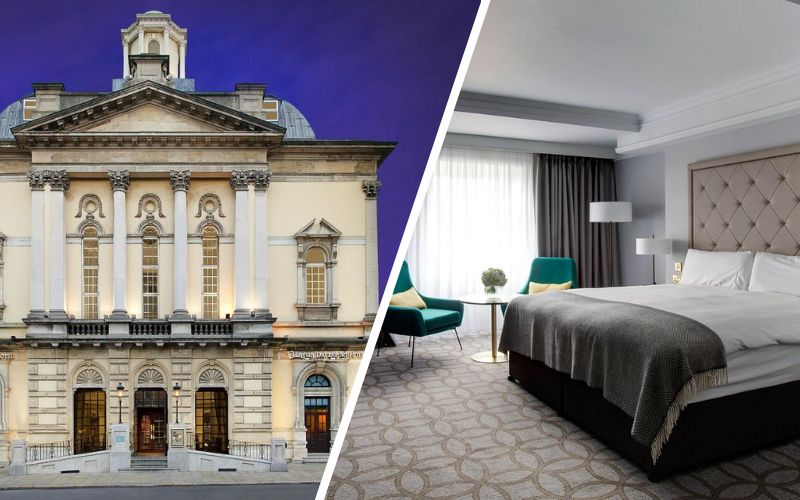 The Davenport Hotel, located in the heart of Georgian Dublin, is a renowned historic gem that offers guests an authentic taste of the city's rich past. Having recently undergone a remarkable refurbishment, the hotel combines its historical charm with modern comforts seamlessly. The elegant decor, coupled with state-of-the-art amenities like Dublin's fastest hotel WiFi, a 24-hour gym, and an intimate bar, is sure to offer an experience rooted in both heritage and luxury.

On my recent trip to Dublin, I found myself marvelling at the blend of history and modern luxury at The Davenport Hotel. Every corner of this iconic hotel seemed to whisper tales from Dublin's Georgian era. The décor resonated with elegance, yet my room boasted a smart TV and the city's fastest WiFi. Enjoying a contemporary twist on a traditional afternoon tea at their restaurant was an experience in itself. Walking just a few minutes, I could explore historic sites and eateries. Every staff member greeted me with warmth, making me feel as though I'd stepped back in time with all the comforts of today. Have you ever felt so immersed in history while enjoying modern-day luxury?

For anyone passionate about history and looking for a luxurious stay, The Davenport Hotel is a must-visit. The allure of Georgian Dublin awaits you, and the chance to create unforgettable memories at this historic establishment is one not to be passed up.
The hotel is close to: the National Museum of Ireland – Archaeology, the National Gallery of Ireland, Dublin Whiskey Tours, and Endgame Escape Rooms.
This hotel is an excellent choice for History enthusiasts, luxury travellers, couples on a romantic getaway, and business professionals seeking a unique stay.
Available Facilities: Free High-Speed Internet (WiFi), Fitness Centre with Gym/Workout Room, Business Centre with Internet Access, Bar/Lounge, Paid private parking on-site.
Review from a Guest: "Quaint hotel with excellent service, food, and location! Responsive employees everywhere with a minimal language barrier. A handwritten letter welcomed us, and Rosilex was especially wonderful!" – Michael A, UK.
⭐️ Rating: 9.2/10 | 📍 Location: Dublin City Centre | 👉 View on Booking.com
The Merrion Hotel, a five-star gem, has gracefully combined four Georgian townhouses in Dublin's heart. Opposite government edifices, this top-ranked hotel houses 142 rooms with views of meticulous period gardens. Guests relish exquisite dishes at the 2-star Michelin Restaurant, or unwind at the intimate cocktail bar, not forgetting the Merrion Spa's luxury. Celebrated as one of Dublin's most historic hotels, its ambience harmoniously merges the past's grandeur with present-day sophistication.
Let me tell you about my unforgettable stay at The Merrion Hotel. Waking up to the subtle notes of history in my room, every corner whispered tales of Dublin's bygone era. The elegant blend of old-world charm and modern-day luxury added a touch of magic. Breakfast in The Garden Room was pure indulgence, while the art collection was like strolling through an intimate museum. Oh, and did I mention the Art Tea? A delightful blend of culinary art and Dublin's rich history in every bite. Have you ever had such an immersive experience that every little detail, like the evening turn-down service or the knowledgeable concierge, became a cherished memory?
Step into an immersive blend of history and luxury. Dive deep into Dublin's legacy while basking in unparalleled comfort at The Merrion Hotel.
The hotel is close to: St. Stephen's Green, The Little Museum of Dublin, National Museum of Ireland – Archaeology.
This hotel is an excellent choice for History enthusiasts, luxury seekers, and culinary aficionados.
Available Facilities: 18m pool, 2-star Michelin Restaurant Patrick Guilbaud, Merrion Spa and Health Club, intimate No 23 cocktail bar, and six private spa treatment rooms.
Review from a Guest: "FANTASTIC! GORGEOUS! AMAZING! Another BRILLIANT STAY at THE MERRION." – Maruska c, San Francisco, California.
⭐️ Rating: 4.5/5 | 📍 Location: Dublin City Centre | 👉 View on Booking.com
Uncover the perfect blend of contemporary elegance and timeless allure at The Westin Dublin. As one of the best historic hotels in Dublin, The Westin promises a captivating experience. Overlooking the esteemed Trinity College, its luxurious rooms elegantly mesh the past with the present, ensuring an immersive Irish experience for its guests. It's not just a stay, it's a journey back in time with the comfort of modern opulence.
Staying at The Westin Dublin was like diving into a rich tapestry of Dublin's history, while wrapped in the sheer luxury of today. Waking up to views of Trinity College, I felt the heartbeat of the city right from my room. The historic grandeur was evident in every corner, from the majestic architecture to the intricate decor. Enjoying my morning tea, the weight of the teacup felt like holding a piece of history, a story waiting to be told. And what better place to pen down memories than the Westin's elegant suites? The standout service, the rich ambience, and the distinct feeling of being part of Dublin's story – all made my stay unparalleled. Want a tip? Ask the concierge for a historic tour; you'll uncover tales you won't find in any guidebook. Ever wondered how it feels to live through pages of history, yet be pampered with modern luxuries?
Discover the unique allure of The Westin Dublin. An iconic historic escape awaits in the heart of Dublin City Centre. Don't just hear about it, feel its pulse, and experience its legacy.
The hotel is close to Trinity College Dublin, The Irish Rock 'N' Roll Museum Experience, Dublin Free Walking Tour, and Irish Whiskey Museum.
This hotel is an excellent choice for History enthusiasts, luxury seekers, and couples on a romantic getaway.
Available Facilities: Valet parking, Fitness Centre with Gym, Evening entertainment, High-speed internet, Business Centre.
Review from a Guest: "A luxurious dive into Dublin's rich history. Every moment felt special. An unforgettable stay." – Liam, United Kingdom.
⭐️ Rating: 4/5 | 📍 Location: Dublin City Centre | 👉 View on Booking.com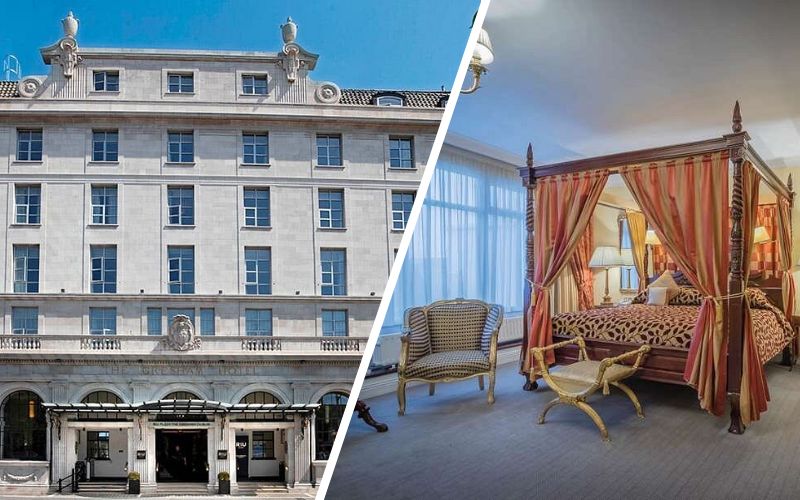 The Hotel Riu Plaza The Gresham Dublin is more than just a place to rest. Located in a historic building on Dublin's main O'Connell Street, this gem marries tradition with luxury. Its proximity to iconic sights like Trinity College and Temple Bar, coupled with its elegant rooms, makes it a top choice. And for those keen to explore Dublin's rich past, its historic architecture offers a splendid start.
Having had a taste of Dublin's vibrant energy during the day, I relished the calm oasis that was my room. Historical charm filled every corner, yet it boasted all the modern comforts. My mornings began with a hearty breakfast in the brasserie, preparing me for my adventures. A little insider tip? Don't skip the lounge bar – its ambience and cocktails transported me to a bygone era. The architecture and décor truly evoked Dublin's storied past, making it feel like I was part of the city's rich tapestry. And the nights? They were all about relaxation, the distant hum of the city lulling me to sleep. Wondering about the highlight? It's the feeling of staying in a piece of history while being pampered with modern luxuries.
If historic Dublin is calling, Gresham is the answer. Experience the perfect blend of history and luxury. It's time to make your own memories at this Dublin classic.
The hotel is close to Trinity College, the Temple Bar area, Theatres, and Shopping Areas.
This hotel is an excellent choice for History enthusiasts, luxury seekers, business travellers, and couples on a romantic getaway.
Available Facilities: Free High-Speed Internet (WiFi), 24h Gym, Buffet Restaurant, Brasserie, Lounge Bar.
Review from a Guest: "A perfect blend of history and luxury in the heart of Dublin. The Gresham made our stay unforgettable." – Sarah, UK.
⭐️ Rating: 9.2/10 | 📍 Location: Dublin City Centre | 👉 View on Booking.com
The Castle Hotel in Dublin serves as a regal link to the Georgian era, complete with grand staircases, marble fireplaces, and chandeliers. Situated just two minutes from O'Connell St, this historic gem combines antique charm with modern comforts. Here, guests get an authentic glimpse of old Dublin while being in the midst of city buzz, enjoying Temple Bar, shopping districts, and cultural centres right at their doorstep.
I'll never forget the sound of traditional Irish music that filled the air every weekend from 9-11 pm at the Castle Vaults Bar. It was here, under the converted 19th-century wine cellars, where I sipped on the finest craft beers, the music making my experience even more memorable. And breakfast? A hearty full Irish that fuelled my explorations. My room was an elegant nod to the past – warm, comfortable, and full of character. And as I walked down the corridors, I'd often stop and admire the artistry of Georgian architecture. Walking distance from Croke Park and the James Joyce Cultural Centre, this hotel was truly a historical haven amidst Dublin's bustling streets. Ever tried the pre-theatre menu at the Castle Vaults? It's a treat you shouldn't pass!
If you've got a penchant for history and a heart for warm Irish hospitality, then The Castle Hotel in Dublin awaits. It's more than a stay – it's a journey through time.
The hotel is close to: Croke Park, The Hugh Lane Art Gallery, The Garden of Remembrance, The Abbey Theatre, The Gate Theatre and the James Joyce Cultural Centre.
This hotel is an excellent choice for History enthusiasts, culture vultures, and those seeking a central location with a touch of bygone elegance.
Available Facilities: Free High-Speed Internet (WiFi), Fitness Centre with Gym/Workout Room, Evening entertainment, Paid private parking on-site, Business Centre with Internet Access.
Review from a Guest: "Love this friendly hotel! From the quirky design to the excellent location, everything was top-notch." – Linda E, Ireland.
⚠️ Expertise and Transparency – Our Review and Ranking Process: At HeyDublin, we are committed to providing comprehensive, trustworthy, and unbiased reviews. Our review and ranking process involves extensive research, testing, and verification by our team of experts.
Learn more about our review and ranking process.
My Final Thoughts on Best Historic Hotels in Dublin
In my book, there's something magical about a stay in the historic hotels of Dublin. These cherished sites overflow with stories, nestled amidst irresistible boutique charm. The heritage hotels within Dublin are a testament to timeless class–luxury accommodations that meld past and present seamlessly. I've been captivated by these top historic stays myself; their authenticity is truly inspiring! From vintage appeal to historical fascinations woven into daily experiences – expect sheer brilliance during your visit to these splendid enclaves. Here's me hoping you will love each moment at these extraordinary establishments just as much as I adored sharing with you about them. Safe travels!
FAQs about Best Historic Hotels in Dublin
Why Should I Stay at a Heritage Hotel in Dublin?
Heritage hotels in Dublin offer a unique experience, combining modern amenities with historical charm. By choosing a heritage hotel, you're immersing yourself in Dublin's rich past, staying in buildings that have often played significant roles in the city's history. Whether it's Georgian architecture or tales of yesteryears, these hotels allow you to live the city's legacy.
How Do I Choose the Best Heritage Hotel for My Stay?
When choosing a heritage hotel in Dublin, consider the location, the history of the building, guest reviews, and the amenities offered. For instance, The Davenport Hotel boasts a beautiful Georgian building right in Merrion Square, while The Merrion Hotel stands out with familiar faces and excellent management.
What Makes The Westin Dublin Unique?
The Westin Dublin not only provides top-notch services but also has a captivating heritage room and is situated right across from the Bank of Ireland Cultural and Heritage Centre. This positioning gives guests the advantage of having cultural experiences at their doorstep.
Are Heritage Hotels More Expensive than Regular Hotels?
Not necessarily. While some heritage hotels, given their historical significance and luxurious offerings, might be pricier, there are options to suit various budgets. It's the experience of living in a piece of Dublin's history that makes it truly priceless.
Do All Heritage Hotels Offer Modern Amenities?
Yes, most heritage hotels in Dublin have expertly blended their historical charm with modern-day conveniences. For example, The Castle Hotel has transformed a set of brownstones into a labyrinth of contemporary rooms, ensuring guests enjoy both the old-world feel and modern amenities.
What Can I Expect from the Staff at Heritage Hotels?
From my experience, heritage hotel staff in Dublin are highly trained, offering exceptional and personalized services. At Buswells Hotel, for instance, the care and attention evident in their service stand out, ensuring guests feel welcomed and at home.
Are There Heritage Hotels Close to Major Dublin Attractions?
Absolutely! Many heritage hotels are strategically located near major attractions. The Schoolhouse Hotel, for instance, is within walking distance of Temple Bar, St Stephen's Green, and Trinity College. So, not only do you get to experience history within the hotel, but you're also conveniently positioned to explore Dublin's gems.
🙋‍♂️ Are we missing something?
💁‍♀️ Want to be featured here?
📣 Local Insider Tips: Plan Your Dream Trip to Dublin with Our Guide!
👉 What's the Best Way to Get Around Dublin and Ireland?
By Car – We're a big fan of renting a car and driving ourselves while touring the island. It allows us to see attractions at our own pace outside the city centre too. We find the best rental deals through Discover Cars. (Read more)
👉 Where Can I Book a Place to Stay in Dublin?
Maybe – For hotels, we recommend Booking.com to compare places. If you are looking for a vacation rental, VRBO is a top choice. We advise reading reviews carefully before booking. (Read more)
👉 Which Site Finds the Cheapest Dublin Flights?
Check out Expedia first when booking airfare. Setting up price alerts is an easy way to grab deals when fares drop. (Read more)
👉 What's the Best Way to Get from the Airport to Dublin City Centre?
By Bus – The Aircoach bus is an affordable and convenient option. Taxis are readily available as well. (Read more)
👉 What Are Some Recommended Attractions in And near Dublin?
Dublin, located along Ireland's east coast, offers several nearby attractions worth exploring. The Giants Causeway, Cliffs of Moher, Galway and Belfast are all accessible with a short drive or flight.