Looking for the best 3-star hotels in Dublin without breaking the bank? I've got your back! Believe me, it's not all about lavish five-star stays when you're visiting Dublin. There is a fantastic selection of affordable yet comfortable mid-range accommodations offering value for money right in the city centre.
Dublin, renowned for its warm hospitality and rich history, isn't short of wonderful places to stay that suit every budget. These top 3-star centrally located hotels combine convenience with comfort – delivering an experience that's simply hard to beat.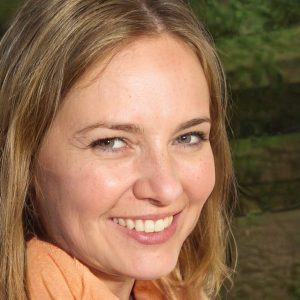 "During my countless visits to Dublin, I've discovered some absolute treasures in the world of accommodations, and believe me, the city's charm lies in these hidden gems. If you're on the hunt for a stay that perfectly captures the Dublin vibe without denting your wallet, the Academy Plaza Hotel truly embodies that spirit. With its mix of local tradition and contemporary comfort, it's the perfect base for your Dublin escapades. Trust me, you're in for a treat with this pick! Dublin awaits, my friend! 🍀🏨🌃" – Amy O'Donovan
From my personal experiences, I have singled out these amazing options where affordability meets charm. With careful attention to detail and insider tips included – let this be your guide through Dublin's delightful range of hotel choices!
So ready or not – here comes a first-hand account full of cosy corners, inviting rooms and moments made memorable by these charming three-star locales! Let's delve right into it!
Disclosure: We partake in select partnerships, enabling us to benefit from some purchases you make via our provided links. This comes at no extra charge to you, and we value your continued patronage! 👏😀 Accommodation prices and availability may vary. Some options may not be available for your chosen dates. Thanks for your understanding and support! 🌟🙌
💁‍♀️ In a Hurry? My Top Picks for Best 3-Star Hotels in Dublin
I Found the Perfect Affordable Comfortable Stay in Dublin – My Picks for the Best 3-Star Hotels!
⭐️ Rating: 7.4/10 | 📍 Location: Dublin City Centre | 👉 View on Booking.com
Generator Dublin is a vibrant, 3-star hostel offering an eclectic mix of modern amenities and a prime location in Dublin. With comfortable bunk rooms, friendly staff, and sustainable operations, this spot guarantees a unique stay, perfect for the budget traveller eager for a Dublin adventure.
During my stay at Generator Dublin, I was blown away by the vibrant atmosphere. The dorm room was a snug nest with personal lights and under-bed lockers for each bunk, providing an intimate feel, despite being in a shared space. One evening, after a long day exploring the city, I appreciated the continental breakfast that provided a mix of classic and local flavours. And the Smithfield Square location? Ideal for anyone who, like me, enjoys a midnight stroll through Dublin's historic streets. Have you ever experienced the joy of discovering an unexpected city gem late at night?
Why wait? Dive into Dublin's culture and book a stay at Generator Dublin. This gem is waiting to surprise you with its blend of traditional Irish hospitality and modern chic.
The hotel is close to Dublin's historic Smithfield Square, renowned pubs, and the city's main attractions.
This hotel is an excellent choice for Budget travellers, solo adventurers, and groups looking to experience Dublin's heartbeat.
Available Facilities: Free WiFi, 24-hour front desk, Non-smoking rooms, Bar, and Breakfast facilities.
Review from a Guest: "The Generator Dublin offers a lively atmosphere, combined with a touch of Irish charm. Perfect spot to meet other travellers." – Sebastian, Germany
🌟 Rating: 9.2/10 | 📍 Location: Dublin City Centre | 👉 View on Booking.com
Dublin's chic Temple Bar Inn is the embodiment of modern luxury at a 3-star hotel level. Situated in the heart of Dublin, guests are spoiled with free WiFi, a 24-hour front desk, an on-site restaurant serving mouth-watering dishes, and a comprehensive breakfast menu to kick start the day. Additionally, its excellent location ensures proximity to Dublin's best attractions including Trinity College, Grafton Street, and the iconic O'Connell Street.
During my stay at the Temple Bar Inn, I was charmed by the modern decor and top-notch amenities. My deluxe room was spacious, filled with little luxuries that made the experience even more special. One morning, I decided to treat myself to their full English breakfast and, let me tell you, it was an absolute delight! Their coffee was rich and robust, a perfect companion to the savoury plate. And the location? Just a stroll away from the animated heart of Dublin, making evening outings super convenient. Oh, and did I mention the access to the fitness centre and indoor pool? After a long day of sightseeing, there's nothing like a refreshing dip. What's your ideal evening in Dublin? Imagine winding down in such a cosy, well-situated hotel after exploring the city!
Thinking of visiting Dublin? The Temple Bar Inn should be on top of your list. With its unbeatable location and first-class amenities, it promises a stay that will leave an indelible mark on your travel memories. Hurry, Dublin and this gem await!
The hotel is close to Trinity College, O'Connell Street, Grafton Street, Dublin Castle, and The Guinness Storehouse.
This hotel is an excellent choice for City explorers, couples on a romantic getaway, business travellers, and families seeking a comfortable stay in Dublin.
Available Facilities: Free WiFi, Indoor swimming pool, 24-hour front desk, Fitness centre, and Restaurant with an extensive breakfast menu.
Review from a Guest: "Excellent hotel, awesome vibe, great staff and superb location. Loved it. And I'll be back." – Catherine, Australia.
⭐️ Rating: 9.2/10 | 📍 Location: Dublin City Centre | 👉 View on Booking.com
In the heart of Dublin's cultural district, the celebrated Drury Court Hotel stands out as one of the city's best 3-star accommodations. Merely 200 metres from Grafton Street, it's surrounded by top-notch eateries, theatres, and shops. Not only does it boast free Wi-Fi throughout, but its non-smoking policy ensures a clean environment. A mere five-minute stroll gets you to Temple Bar, while attractions like Trinity College and St Stephen's Green are within easy reach.

During my stay at Drury Court Hotel, the first thing that struck me was its impeccable location. Exploring Dublin's vibrant cultural quarter was a breeze with everything so nearby! My room was spacious, warm and surprisingly quiet – a true city oasis. Each morning I'd grab a coffee from a nearby café and head to St Stephen's Green, just a short walk away. And speaking of walks, the evening ambles in Temple Bar were nothing short of magical. But what truly made my stay memorable was the staff. They were always on hand with recommendations, from local theatre performances to the best Irish breakfast spots. And oh, the beds! So comfy. Ever wondered how it feels to be at the heart of Dublin's charm? This hotel lets you live it!

Why wait? Dive into Dublin's cultural pulse with a stay at Drury Court Hotel. Experience the city's allure firsthand and uncover its myriad secrets.
The hotel is close to Grafton Street, Temple Bar, Trinity College, St Stephen's Green, Dublin Castle, Christchurch Cathedral, and the Guinness Storehouse.
This hotel is an excellent choice for Culture enthusiasts, city explorers, and those looking for a comfortable stay right in Dublin's bustling centre.
Available Facilities: Free Wi-Fi, Non-smoking rooms, 24-hour front desk, Restaurant, and Bar.
Review from a Guest: "Fantastic location, brilliant friendly and courteous staff. Breakfast was really, really good. Thank you." – Mark, United Kingdom
⭐️ Rating: 9.2/10 | 📍 Location: Dublin City Centre | 👉 View on Booking.com
Set within a Georgian building overlooking the picturesque St Stephen's Green, Stauntons on the Green Hotel boasts a strategic central Dublin location. Rooms gaze out to lush gardens or the verdant park, offering a serene escape in the city. A highlight is the direct access to the Victorian Iveagh Gardens, a tranquil sanctuary. Every morning, a lavish full Irish breakfast awaits, promising a great start to your day.
When I stayed at Stauntons, I felt an undeniable charm that's distinctly Dublin. My room looked out to the serene St Stephen's Green, and I couldn't resist long morning walks there. After roaming the city's vibrant streets, returning to the calm oasis of the hotel's garden, leading to the Victorian Iveagh Gardens, felt like a secret treat. The breakfast? Simply divine. Whether it was the fresh juices or the warm porridge, every bite hinted at traditional Irish comfort. And did I mention the bed? It felt as if it was personally crafted just for me. What's your idea of a perfect morning in Dublin?
Every second not spent at Stauntons on the Green feels like a missed opportunity to experience true Dublin charm. This is your chance to uncover a hidden gem in the heart of the city.
The hotel is close to: Trinity College, The National Gallery, Grafton Street shopping.
This hotel is an excellent choice for Couples seeking a romantic getaway, history enthusiasts, and travellers desiring a central location.
Available Facilities: Free WiFi, 24-hour front desk, Family rooms, Bar, Terrace.
Review from a Guest: "Location. The bed is so comfortable. Service friendly, attentive and professional. Staunton doesn't feel like a hotel. It is much more personal." – Peter, Ireland.
⭐️ Rating: 9.2/10 | 📍 Location: Dublin City Centre | 👉 View on Booking.com
Centrally located just a stone's throw from O'Connell Street, the Academy Plaza Hotel offers an oasis of calm amidst Dublin's bustling heart. A mere 5-minute stroll from Connolly Train Station, this three-star gem boasts air-conditioned rooms adorned in rich colours, complete with free WiFi. Renowned for its delightful breakfast spread, the hotel perfectly balances local tradition with modern luxury.
Having explored the cobbled streets of Dublin, coming back to the Academy Plaza Hotel felt like returning home. My room, oozing comfort with its marble-finished bathroom, became my sanctuary. Each morning, I indulged in a traditional Irish breakfast at Oscars Restaurant, kickstarting my day. The Temple Bar district was just a short walk away, and every time I returned from my adventures, the hotel's tranquillity greeted me. And can we talk about that sustainable touch? Knowing they've taken steps to reduce their carbon footprint just made the stay feel that much sweeter. Have you ever felt so connected to a place that you wish you could stay forever?
If you've ever dreamt of a city break that offers both vibrant experiences and a serene retreat, Academy Plaza Hotel awaits. Dive into Dublin's heritage, then come back to luxury that feels like home.
The hotel is close to: The Temple Bar district, Trinity College, and Dublin Castle.
This hotel is an excellent choice for Couples, solo travellers, and business travellers keen on exploring Dublin's charm without compromising on comfort.
Available Facilities: Free WiFi, Family rooms, 24-hour front desk, On-site restaurant, Facilities for disabled guests.
Review from a Guest: "The location in Dublin was perfect, close to a very frequented area but very calm inside. The room was very clean and comfortable. The breakfast was great." – Anne, France.
⚠️ Expertise and Transparency – Our Review and Ranking Process: At HeyDublin, we are committed to providing comprehensive, trustworthy, and unbiased reviews. Our review and ranking process involves extensive research, testing, and verification by our team of experts.
Learn more about our review and ranking process.
My Final Thoughts on Best 3-Star Hotels in Dublin
In my humble opinion, the best 3-star hotels in Dublin do make a difference to your stay. They offer an impeccable balance of affordability and comfort, making them perfect mid-range hotels in Dublin for travellers watching their budget but not willing to compromise on contentment. The strategic location of these centrally located hotels in Dublin certainly adds more appeal to them, placing tourist attractions within reach. It's simply delightful knowing that there are such value-for-money hotels right in the city centre of Dublin! I fervently hope your experience with these comfortable stays in Dublin offers you cherished memories and joy as it has done for me throughout my travels!
FAQs about Best 3-Star Hotels in Dublin
Which are some of the top three-star hotels in Dublin's city centre?
When it comes to three-star accommodations in the heart of Dublin, there's a plethora of choices available. A few notable ones include the chic Temple Bar Inn, located just a stone's throw away from the bustling O'Connell Street and Trinity College. Another option is the Drury Court Hotel, nestled in Dublin's cultural quarter and mere meters from the renowned Grafton Street. Additionally, the Harding Hotel stands out, offering a mesmerizing view of the Christ Church Cathedral and a position right beside the iconic Temple Bar district.
How do I identify sustainable hotels in Dublin?
Dublin boasts a range of hotels that are committed to sustainability. These properties participate in the "Travel Sustainable" programme, which is indicated on the listings. For instance, the Temple Bar Inn, Stauntons on the Green Hotel, and Academy Plaza Hotel are some of the hotels that have achieved Level 1 in the programme, indicating their steps towards a more sustainable stay.
Can I find hotels in Dublin that are wheelchair accessible?
Absolutely! Dublin caters to all its visitors, including those requiring wheelchair accessibility. A number of properties, like the Hampton By Hilton Dublin City Centre, ensure they have features like the entire unit being located on the ground floor, adapted baths, roll-in showers, and more to facilitate guests with mobility challenges.
Are there any three-star hotels close to popular landmarks like Trinity College?
Yes, indeed. For those wanting to stay close to landmarks like Trinity College, options like the Trinity Townhouse Hotel and Blooms Hotel in the Temple Bar district are less than 150 meters away. Their central location ensures guests can easily explore other nearby attractions too.
What facilities can I expect in three-star hotels in Dublin?
Three-star hotels in Dublin are equipped with an array of amenities to ensure a comfortable stay. Common facilities include free Wi-Fi, on-site restaurants, air-conditioned rooms, and private bathrooms. Some hotels also offer unique features like Nespresso coffee machines, as seen in the Roxford Lodge Hotel.
Is parking a common feature in Dublin's three-star hotels?
While Dublin's city centre can be busy, many three-star hotels do provide parking facilities. It's always advisable to check the hotel's amenities list or contact them directly to ensure they have parking available if you're planning to drive.
How reliable are guest reviews when selecting a hotel in Dublin?
Guest reviews are a valuable tool when selecting accommodation. They provide firsthand accounts of other travellers' experiences. On platforms like Booking.com, hotels like the Temple Bar Inn and Drury Court Hotel have garnered thousands of reviews, with scores indicating their service quality, amenities, and overall guest satisfaction. Always consider both the rating and the content of the reviews to make an informed decision.
🙋‍♂️ Are we missing something?
💁‍♀️ Want to be featured here?
📣 Local Insider Tips: Plan Your Dream Trip to Dublin with Our Guide!
👉 What's the Best Way to Get Around Dublin and Ireland?
By Car – We're a big fan of renting a car and driving ourselves while touring the island. It allows us to see attractions at our own pace outside the city centre too. We find the best rental deals through Discover Cars. (Read more)
👉 Where Can I Book a Place to Stay in Dublin?
Maybe – For hotels, we recommend Booking.com to compare places. If you are looking for a vacation rental, VRBO is a top choice. We advise reading reviews carefully before booking. (Read more)
👉 Which Site Finds the Cheapest Dublin Flights?
Check out Expedia first when booking airfare. Setting up price alerts is an easy way to grab deals when fares drop. (Read more)
👉 What's the Best Way to Get from the Airport to Dublin City Centre?
By Bus – The Dublin Express Bus is an affordable and convenient option. Taxis are readily available as well. (Read more)
Private Transfer – Travel to and from Dublin Airport in style and comfort with a private luxury van or minibus transfer. Skip the taxi queues and enjoy a personalized meet-and-greet service, ensuring a smooth start or end to your Dublin adventure! (Read More)
👉 Is There a City Pass to Access Multiple Dublin Attractions?
Absolutely – The Go City All-Inclusive Pass is your ticket to over 40 top attractions in Dublin. It includes spots like the Guinness Storehouse, Dublin hop-on hop-off bus tours, Christchurch Cathedral, and many more. (Read more)
👉 What Are Some Recommended Attractions in And near Dublin?
Dublin, located along Ireland's east coast, offers several nearby attractions worth exploring. The Giants Causeway, Cliffs of Moher, Galway, and Belfast are all accessible by a short drive or flight. (Read More)