Who doesn't love a good cup of coffee in the morning? Whether you're looking for a great place to grab your daily pick-me-up or simply want to slow down and enjoy one of life's simple pleasures, Dublin has some excellent places to get your caffeine fix. From rustic cafes that serve up organic blends of freshly roasted beans from around the world to small independent shops with mouthwatering treats, Dublin is full of places that offer the perfect ambiance and delicious drinks.
Head straight to our Top List👇
But who serves up the best cup? The search for an answer can be daunting: after all, there are so many options! Don't worry — I recently spent two weeks exploring Dublin's coffee scene and have compiled my top picks here.
So without further ado, here are some of my favorite spots for grabbing a quick espresso shot or lingering over an afternoon flat white –the absolute Best Cafés in Dublin as voted by yours truly!! If you've ever been inspired by tales about passionate baristas crafting unique flavor combinations among gourmet food delights like pastries and sandwiches then you'll find these cafes just as amazing in person!
Each offers something special; whether it's specialized brewing techniques such as creating latte art, flexible seating options where both digital nomads can work away while sipping on their favorite brews or cozy nooks where friends can catch up late into the evening…you need not look any further than these hot spots!
Here's what makes them unique and why they truly stand out when compared to other cool joints around town. Read on if you'd like more information about our favorite café culture spots — I hope this list helps inspire your own exploration during your next visit!
Fuelled by Espresso: A Tour of Dublin's Buzz-Worthy Coffee Shops
Bewley's Grafton Street
Bewley's Grafton Street is an excellent spot for a hearty brunch or the perfect cup of coffee. Located in 78-79, Grafton Street, Dublin, D02 K033 – this cafe has been widely praised by locals and visitors alike with over 3950 reviews and a 4.3 star rating on Google!
Thanks to its friendly and attentive staff as well as their wide selection of teas, Bewley's is sure to have something for everyone. A little patience might be required due to the large amount of customers coming through daily but it is worth every minute spent in wait thanks to its quirky decor, warm atmosphere and delicious menu. Known especially for their smoked salmon benedict (could served with almond buns!) this cafe offers something truly memorable alongside other dishes such as French toast or avocado on toast.
So if you're near Grafton Street then don't hesitate – pop into Bewley's and enjoy some quality foodtime amongst great ambiance!
Lemon Jelly Cafe
Lemon Jelly Cafe in Dublin is a must visit for those looking for delicious Irish food and drinks. Located near the Millennium Walkway on North City, Lemon Jelly Café offers a great range of items on its breakfast, lunch, brunch and children's menu – each as tasty as it sounds! From bagels to irish coffees that pack a punch – there really is something for everyone. Those looking to share can try the lemon jelly special which comes with chicken salsa, mozzarella and cheddar cheese; or you could go all out with some crepes. For dessert don't forget to try their selection of cheesecake paired wonderfully with their cold brew coffee!

The quality customer service along with quick delivery makes sure customers are more than satisfied each time they dine here. This popularity has been reflected in its Google ratings where it boasts 4.5 stars from 3467 reviews – making this cafe worth taking the time getting lost around Dublin's winding streets for! So next time you're in town be sure to put this hidden gem on your list, we promise you won't regret it!
Beanhive Coffee
Beanhive Coffee is a small but homey coffee shop located in Dublin 2, Ireland. They have been serving high quality coffee with amazing latte art for many years and continue to be appreciated by customers around the city. The staff are friendly and kind, always willing to help customers with whatever they need, as well as providing service in Mandarin for tourists from China!
The breakfast served at Beanhive Coffee also stands out among other places in the area. People often rave about it – portion size, food quality and taste all rate highly with them. Not forgetting their delicious muffins and sandwiches, these can really boost your morning energy levels too. With an incredible 4.6 stars rating out of 5 on Google reviews (with over 1,666 customer reviews!) you know you won't be disappointed when coming here for a bite or two..
All things considered then, Beanhive Coffee is definitely worth visiting if you wish for a great cup of coffee coupled with warm hospitality and smiles from the staff – not mentioning yummy Irish-style breakfasts that don't go overboard on calories yet still hits all the right spots!
Keoghs Cafe
Keoghs Cafe is much more than your regular cafe. It's a little gem in the heart of Dublin city and it has lots to offer. The staff are friendly, the atmosphere inside relaxed yet quite hip visually and even at times a bit too rowdy musically for my taste but that just shows how popular this cafe is.
You'll find customers raving about their food, drinks and service on each visit – from fresh-baked scones served with jams , clotted cream & honey alongside amazing sandwiches like BLTs or vegan veggie options. They also have some amazing special dishes as well as beautiful pastries including generous sized cupcakes.
Their coffees are amazing, they serve an ever changing selection of house blend specialty coffee depending on what's in season combined with handcrafted drinks which makes them unique offering me different choices every day I pay them a visit.
All these treats come at prices that can hardly be described as expensive either although not necessarily budget friendly either Its worth noting that most cafes in developed cities will charge similar price points so who am I to complain seeing such great quality? As far as reviews go here , mine own is simply put: Keoghs Café comes highly recommended by all customers!
The Fumbally
The Fumbally is a unique and outstanding cafe, market and local delights spot situated in the heart of the Liberties. Customers come here for the chill vibes, cozy atmosphere and excellent menu selection while enjoying their coffees or drinks with friends. It's no wonder The Fumbally has earned such amazing reviews from customers that it has 1461 reviews on Google rating an impressive 4.6 stars out of 5!
What makes The Fumbally so special is its brilliant curation of local foods, such as homemade beans on toast – perfectly cooked for a fresh start to your morning meal or try some irresistibly flavorsome overnight oats! They also have an excellent international and delicatessen selection for all tastes for those who wish to explore something different in addition to their well-curated wine selection. Customers can even buy some produce at the small farmers Market available there which allow them access to authentic home grown products from around Dublin 8. To top off this wonderful experience they also employ friendly easy going staff that make sure you're always welcomed with open arms !
Simply put , The Fumbally is well worth visiting if you're ever feeling peckish in The Liberties area making it one of Dublin 8's finest attractions!
Two Pups
If you are a fan of delicious, homemade food and service with a smile, then Two Pups is where you need to be! Located in The Liberties Dublin 8, this small but popular café offers an excellent selection of breakfast items and light lunch options. Two Pups takes great pride in their high quality dishes – all ingredients are freshly sourced locally. From the classic eggs benedict to homemade sandwiches such as meatballs or roasted vegetables – there's something for everyone! And don't forget the Vietnamese ice coffee!
But it's not just about the food. All staff members make sure that every diner enjoys their experience. They go above and beyond to ensure everything goes well; from being friendly when taking orders down to checking if customers want seconds on anything they order – you can expect top-notch hospitality here guaranteed!
So what do people think after visiting Two Pups? Customers love it – boasting over 1,000 reviews spread across Google and Facebook combined along with a 4.6 star rating which shows that people have nothing but good things to say about it. Visit them today if you're in search of quality eats served up with smiles under one roof – trust us, your stomach won't regret it!
Clement Pekoe
Clement & Pekoe, located at 50 William St. S in Dublin 2, Ireland is truly one of the best places to buy tea and coffee in the city. Whether you're looking for something special or just a cup to go, this store has it all! Their selection features teas from around the world as well as more locally roasted and blended coffees. All products are ethically sourced from farmers that practice sustainable farming and adhere to high standards of quality assurance. Customers enjoy a vibrant cafe atmosphere when dining-in with light meals also available onsite all made using fresh local ingredients.
As evidenced by its 884 Google reviews and 4.4 out of 5 stars rating – Clement & Pekoe is worth visiting for any caffeine enthusiast out there! Customers have consistently reported positive experiences citing delicious drinks, helpful staff members behind the counter and cozy ambiance when sitting inside the cafe itself which makes perfect if you're meeting up with friends or quick business associates who need caffeinating fast!
In short Clement & Pekoe can assure fantastic espresso choices along with stellar customer service creating an unforgettable coffee experience no matter what take away way customers choose – staying in or grabbing their favorite blend elsewhere.
The Tram Café
The Tram Cafe offers an exceptional experience for locals and tourists alike with its unique dining atmosphere inside an old tram car. With original features of the vintage vehicle still intact, diners can relax in a comfortable seating area or outside on their secret garden patio which is adorned with flower gardens and a tree.
The cafe's menu is extensive and at reasonable prices – offering fun dishes like vegetarian sausage rolls that are sure to delight even picky eaters. Staff are friendly and accommodating, ensuring a pleasant environment that makes this cafe worth visiting right near St Patrick's Cathedral on Wolf Tone Square in North City Dublin.
Visitors have had great experiences here judging by the 805 ratings on Google giving it 4.5 stars out of 5, so if you're ever around Dublin be sure to stop by the Tram Cafe!
The Stage Door Cafe
The Stage Door Cafe in Dublin's Temple Bar is a definite must-visit for anyone looking to experience some of the best Irish hospitality and delicious hearty meals. The cafe has an enjoyable atmosphere, with indoor seating or outside tables where guests can enjoy people watching as locals and tourists go by. A friendly young server warmly greets each guest who arrives, providing efficient but friendly service throughout their visit.
The menu includes delicious traditional Irish favorites such as full breakfast plates that offer the perfect size portions – generous enough to fill you but still leaving you feeling great afterwards. Every plate comes with everything needed including meats, eggs, toast, mushrooms and more, so there's sure to be something everyone enjoys! In addition to excellent food options, they also serve specialty coffees such as signature robust Irish coffees prepared with cream from local dairy farms.
With 804 Google reviews rating it at 4.8 stars out 5 customer reviews are overwhelmingly positive regarding service staffs friendly nature taking time making sure all guests feel welcomed before beginning their meal – which only makes the entire experience that much more memorable! If you're looking for a cozy little spot near Temple Bar serving up traditional home cooked food and drinks made from local ingredients – then look no further than The Stage Door Cafe in Dublin – definitely worth visiting often!
Shoe Lane Coffee
Shoe Lane Coffee is a unique speciality coffee shop in the centre of Dublin, Ireland. Founded by two passionate baristas and specialty cocktails enthusiasts, Shoe Lane Coffee brings the best locally sourced Irish ingredients to create modern takes on traditional favorites. From sumptuous coffees to delicious pastries like macchiatos, cappuccinos and even signature cold brews in summer months, this small yet vibrant cafe has something for everyone!
What sets this place apart is its commitment to freshness – all of their products are made with sustainably-sourced organic ingredients while still being innovative and enjoyable. The venue itself is chic yet comfy; perfect for a quick afternoon chat or cozy evening out with friends. In addition they offer free WiFi access making it the ideal spot to work remotely or simply have some good conversation among friends over great drinks.
Customers can also take advantage of loyalty points earned when tapping your phone at Shoe Lane Coffee which makes their already competitive prices even better! With excellent customer service and quality offerings that keep customers coming back time after time – with an impressive 722 reviews averaging 4.7/5 stars on Google – Shoe Lane Coffee looks set to remain a top destination for those looking for respite from Dublin's bustle atmosphere before leaving glowing reviews themselves!
Proper Order Coffee Co
Proper Order Coffee Co is the perfect spot for coffee lovers in Dublin. Located at 7 Haymarket, Smithfield, Dublin D07 XW86 Ireland, this cafe offers delicious pastries and a great selection of freshly brewed coffees to choose from. With an impressive Google Reviews score of 4.6 stars out of 5 and over 634 reviews, Proper Order Coffee Co has become one of the most beloved cafes in city – customers simply love the friendly staff as well as their top-notch pastries!
Regulars always have something new to try thanks to seasonal treats with interesting flavours changing up their options often. It's worth noting that due to COVID Wellbeing protocols it's take-away only – but fear not! You can still enjoy your favorite beverages on any visit no matter what time you come around or who greets you when you walk through their doors; service remains excellent despite all these changes.
And if that isn't enough – recent reviews showing customer loyalty emphasize how much they appreciate properly executed confectionery along reasonable prices – definitely making this spot better than average compared to other places around town!
The Bald Barista
The Bald Barista is the perfect spot for coffee lovers! With an impressive selection of specialty coffees and espresso drinks, it's impossible not to find something you'll enjoy. Whether you're after a classic cappuccino or an experimental caramel macchiato, The Bald Barista have got your back! T
hey strive for excellence in every cup and are passionate about delivering superb quality drinks. Additionally, they serve tasty breakfast treats such as eggs on toast and full Irish breakfasts with tons of sandwiches, wraps and paninis available too.
Their seating area is spacious enough that everyone can fit while still ensuring social distancing measures are observed. Plus their customer service is top-notch which ensures each foray here to be enjoyable from start to finish – whether its just grabbing a quick coffee before work or savouring the chance for some breakfast food during the weekend. Their outdoor seating provides a pleasant atmosphere to take in Dublin's sights whilst embracing our city's charmed hospitality – all at The Bald Barista Cafe!.
So if you're looking for excellent espresso served with true care and passion, then make sure The Bald Barista is top of your list next time you're out exploring Ireland's delightful capital city – Dublin!
Legit Coffee Co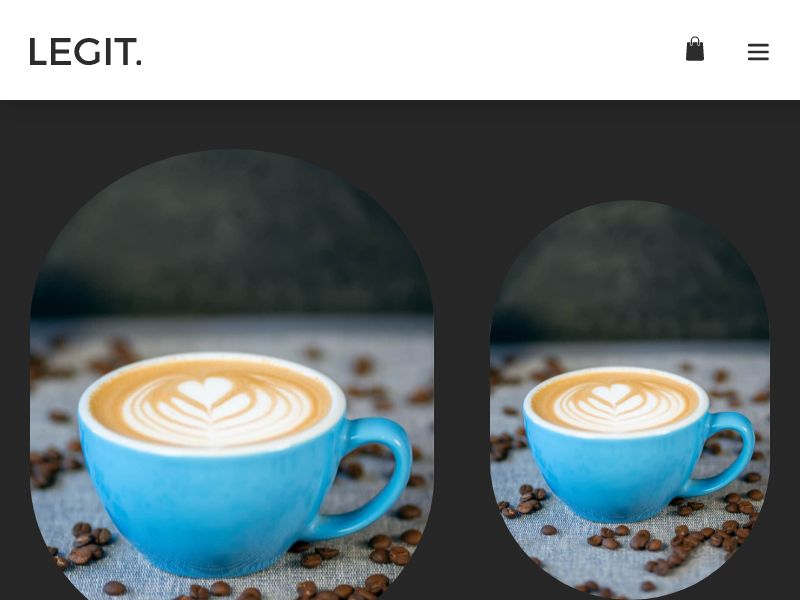 Legit Coffee Co is a coffee shop in The Liberties district of Dublin, Ireland that offers customers high quality coffee in a comfortable atmosphere. Their signature drink is their filtered drip coffee, made with hard-to-find beans sourced from Costa Rica with tasting notes of stone fruit lime and berries. They offer fresh batch brews (machine) on the spot and delicious Americanos to purchase as well.Their menu also features sandwiches and pastries such as chicken pesto sandwich and sausage rolls all crafted with the highest care.
Ideal for small meetings or just relaxing over a cup of hot joe, Legit Coffee Co offers friendly staff and pleasant surroundings coupled with good music playing in the background. The customer service at this café is second to none – visitors can rely on getting warm greetings when stopping by! With hundreds of reviews giving them an excellent rating of 4.7 stars out 5 on Google Reviews it's easy to see why people keep coming back here time after time – Legit's no-fuss approach has earned itself plus points amongst Dublin city locals not just for its great snacks but also because you know it provides top notch tasty coffee every single time!
Cloud Cafe
Cloud Cafe is a great spot for breakfast, lunch, brunch and afternoon treats. They are located in the North Strand of Dublin, offering seamless service to their customers in an elegant setting. Whether you're meeting friends or family members or just simply dropping in by yourself – they have something perfect to suit the occasion!
The menu offers a little bit of everything – from traditional Irish dishes like poached eggs with smoked salmon, Shakshuka made with local ingredients and handpicked veggies to amazing cakes which make Cloud Café stand out from all other offerings available on the market. The staff is always super friendly and attentive making sure every customer receives quality food that leaves them satisfied but not overstuffed.
What makes it really unique is its focus on freshness where all its items are carefully prepared daily using only locally sourced ingredients without any added preservatives keeping up with its commitment towards sustainability-focused practices. With more than 556 customer reviews showcasing an amazing 4.6 stars rating gives clear evidence that everyone who visits tastes only happiness during each stay here at Cloud Café!
Coffeeangel
CoffeeAngel is a popular coffee shop on 16 Anne St S in Dublin, Ireland. Founded by two friends who share the same passion for quality coffee, CoffeeAngel has become one of the greatest success stories within the cities growing specialty cafe scene. Customers will experience outstanding customer service and an impressive range of coffees to choose from with an amazing selection of freshly prepared food items as well. The menu at CoffeeAngel includes batch filter, pour-over and nitro cold brews as well as single estate teas served with housemade delicacies such as macarons and brownies – all made fresh daily!
Not only can you come here for a one-of-a-kind cup of joe but Coffee Angel also takes its sustainability seriously so any time customers bring a reusable container for their order they make sure to donate some environmental action organizations in return. Moreover, it's worth seeing how enthusiastic and knowledgeable their staff are about specialty coffee so talking to them will definitely be interesting! Finally price wise this place is quite reasonable with prices that won't break your wallet enabling you to let loose enjoy some truly exceptional drinks without putting too much strain onto your budget
All considered we can safely say that visiting COFFEEANGEL will never be a mistake if you're looking for good quality coffee in the city combined with friendly atmosphere and sustainable initiatives – no matter what day or time it may be!
---
What are some Tips of Finding a Good Coffee Shop?
Dublin is a beautiful city, full of amazing culture and lively downtown areas. It's also home to some incredible coffee shops, offering unique brews, great food and laid-back vibes all around.
Whether you're a local or just visiting for the weekend, these tips will help you find the best coffee shops in Dublin that are sure to give your caffeine fix:
Ask Locals – One of the most reliable ways of finding great places to patronize is often by asking locals who know their city well. Chances are they can provide insider advice about where all the cool kids hang out as well!
Use Social Media – Do an online search on Twitter or Facebook for "coffee shops near me" and then check out which ones have active accounts with lots of followers. This usually indicates good quality coffee served in a pleasant atmosphere. Could be worth checking it out yourself!
Check YELP Reviews – As always when searching for something online such as restaurants or cafes, make sure to glance over reviews provided by previous customers before committing time (and money) into visiting one place in particular! There's nothing worse than deciding at the last minute that it turns out not your cup of tea…literally!.
Scope Out Your Neighborhood – Keep an look open while walking around in certain parts Dublin; chances are higher than you thinking if there's caffeinated hot spots right under your nose don't forget come back soon enough so that space would become a regular haunt – otherwise try recommendations from friends maybe? Every area has its own hidden gems after all!
Pick Unique Options – Dublin has many wonderful cafés owned by independent entrepreneurs who take pride in providing tasty products made from locally sourced ingredients: ethically sourced beans with organic milk options? Organic tea brands?, why not challenge yourself pick fresher cafe next corner every now again ? We guarantee that each visit will be different and interesting everytime!
What are the pros and cons of visiting a Coffee Shop in Dublin?
The advantages of visiting some of the best coffee shops in Dublin surely outweigh any potential downsides. Firstly, having such a wide selection available benefits everyone from seasoned drinkers to novice coffee connoisseurs. Whether you're looking for espresso-based drinks or something made from more unique ingredients, you won't be short on choice at these spots.
On top of that, with knowledgeable staff members over eager to lend their expertise, visitors can trust their baristas to make the perfect cup every time. In addition to this level of service and quality, choosing one of the capital's best cafés means being able to escape into an even greater world where comfort and relaxation are key features.
Nevertheless there is also always room for improvement when it comes to what Dublin has on offer as far as coffee spots go –the only drawback really is price and availability – because they get so busy it can be undoubtedly tough finding somewhere comfy or indeed getting a seat during peak times! Prices may come off as slightly elevated due to popularity but rest assured; each beverage served promises value packed tightly inside each sip.
Conclusion
With so many high-caliber, top quality coffee shops in Dublin offering an array of exciting blends and delicious treats to choose from, you'll be sure to find a place that caters to your individual tastes no matter what they may be. Keep a lookout for cafés that source quality ingredients and offer excellent service from enthusiastic baristas – this combination ensures great tasting coffee with a true sense of satisfaction!
And why not take full advantage by picking up one of the city's traditional scones or another delightful treat? Whether you're looking for a convenient jolt between meetings or taking some time out for yourself, these restaurants provide the perfect sanctuary for when it comes down to enjoying life's simple pleasures.
So go ahead – discover all that Dublin has to offer in terms of specialty coffees and invigorating experiences today; it'll definitely prove worth every sip!
FAQs about Coffee Shops in Dublin