During my recent visit to Dublin City Centre, I was eager to spend a day immersing myself in nature without leaving the city. That's when a friend recommended Phoenix Park, a massive public park spanning over 1,750 acres on the west side of Dublin.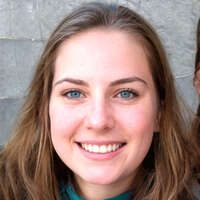 "After my recent adventure in Phoenix Park, I can't help but rave about its hidden gems and sweeping landscapes. I dove deep into the park's history, cycled its picturesque trails, and interacted with Dublin's urban wildlife. From the majestic deer herd to the historic landmarks, I've explored it all. If you're seeking the best spots in Phoenix Park, trust me, I've got you covered. Dive in with me, and let's make your Dublin visit unforgettable!" – Eileen McMillan
I ended up having an incredible day exploring the vast landscapes and attractions of Phoenix Park. The park offered a peaceful natural oasis just minutes from the city centre. From wildlife spotting to historic landmarks, there was so much to discover!
Below I've outlined everything you need to know to plan your own adventure in Phoenix Park, including the must-see sights, tips for getting there, and more. Let's dive in!
Quick Facts About Phoenix Park
To start, here are some key facts about Phoenix Park (Source: Wikipedia) to give you an overview before visiting:
Location
West side of Dublin, Ireland
Size
Over 1,750 acres (7km long by 4km wide)
Founded
1662
Annual Visitors
Over 7 million
Major Attractions

Herd of fallow deer
Áras an Uachtaráin (president's home)
People's Gardens
Victorian Tea Room café

Helpful Links
As you can see, Phoenix Park has plenty of attractions packed within its sprawling grounds. During my visit, I made sure to see as many of the highlights as possible.
Here are the top sights and activities I recommend for your Phoenix Park itinerary:
Top 10 Things To Do In Phoenix Park
1. See the wild deer herd
Getting to spot the iconic herd of wild fallow deer roaming freely through Phoenix Park was definitely a highlight of my visit. I made sure to head out early in the morning when there were fewer crowds and more deer grazing out in the open meadows.
Seeing those graceful creatures up close, with their dappled coats and stately antlers, took my breath away! I loved watching the deer peacefully wandering and grazing on the grass. Getting back to nature and observing wildlife in their natural habitat is always such a calming, serene experience for me.
Do you have any tips for good spots or times to see wildlife on your own urban adventures? I'd love to try to maximize my chances of seeing wildlife whenever I travel!
2. Wander through ornate gardens
I adored leisurely strolling through the stunning ornate gardens tucked throughout Phoenix Park. The Victorian People's Gardens dazzled me with its vibrant flower beds, bubbling fountains, and sprawling peaceful lakes. It was like a secret oasis!
The Victorian Walled Kitchen Garden was another favourite, with its charming Victorian layout focused on sustainably growing fruits, vegetables and flowers. The garden plots bursting with colour and life were simply beautiful.
Wandering garden trails has to be one of my favourite ways to relax. There's nothing like getting lost amidst vibrant blooms and breathing in their sweet floral scents. I'd love to hear about your favourite public gardens to explore!
3. Stop by historic monuments
In addition to natural beauty, Phoenix Park is also home to a number of fascinating historic monuments. Some of my favourites included the Wellington Monument, a towering 62-meter obelisk commemorating the Duke of Wellington, and the Papal Cross, erected after Pope John Paul II's visit in 1979.
I loved circling these incredible structures up close and reading about the unique history behind each one using the helpful plaques spread throughout the park. Exploring historic gems like these always gives me a deeper appreciation for a place.
Have you discovered any intriguing historic monuments or structures during your own urban explorations? I'd be fascinated to hear more recommendations!
4. Go on scenic bike rides
One of my favourite parts of visiting Phoenix Park was getting to cruise around the grounds on bike rides along the park's countless scenic trails. Having the wind blow through my hair as I pedalled by sprawling fields with the Dublin skyline in the distance was such an invigorating thrill!
I highly recommend renting a bike if you want to cover more ground and experience Phoenix Park's natural beauty from fun new vantage points. The 14km of cycling trails wind through forests, gardens, and more. It was one of the most idyllic urban bike rides I've ever enjoyed.
Do you have any favourite parks or green spaces that are great to explore by bicycle? I'd love to hear your top biking destination recommendations!
5. Grab a bite at The Tea Room
All that walking and biking around Phoenix Park had me working up quite an appetite! Luckily, the charming Tea Room café located right inside the park gates was the perfect pit stop to recharge with a bite to eat.
I loved the cosy vintage atmosphere of the café, and the food was just what I craved after a busy morning of exploring – fresh baked goods, aromatic tea, hearty soups and salads. Fueling up on delicious, wholesome fare gave me the energy I needed to head back out and enjoy the rest of the sprawling grounds.
What are your favourite spots to stop for a quick bite or coffee when out exploring a new city? Any cosy cafés you'd recommend I check out? Let me know in the comments!
6. Visit Áras an Uachtaráin
One of the top attractions within Phoenix Park that I made sure to see was Áras an Uachtaráin, the official residence and workplace of the President of Ireland. I loved walking by this stately white mansion and admiring its expansive, pristine gardens.
It was surreal realizing I was steps away from the Irish president's home right in the middle of this public park! Though I didn't get inside, just seeing the exterior of the historic residence was an incredible experience that offered a glimpse into Ireland's compelling political history.
Have you had the chance to see any famous presidential homes or political buildings during your own travels? I'd be so fascinated to hear about your experiences!
7. Explore Dublin Zoo
Of course, no trip to Phoenix Park is complete without a visit to the incredible Dublin Zoo located within the grounds! I had such an amazing time wandering this expansive zoo and getting to see 400+ incredible exotic species up close.
I loved exploring and learning about all types of animals – everything from rhinos, giraffes, and gorillas to energetic sea lions, majestic tigers, and more! Walking through the zoo's diverse habitats truly felt like a mini trip around the world. And the animal encounters and shows offered awesome educational experiences.
Do you have a favourite zoo or animal sanctuary you've visited in your own travels? I'd absolutely love recommendations on the best zoos and places to see wildlife around the globe!
8. See Ashtown Castle
In addition to natural landscapes and gardens, I also enjoyed exploring some of the history of Phoenix Park at Ashtown Castle. This medieval tower house provides an immersive look into Ireland's past with its period construction and exhibits.
It was surreal to climb up the narrow stone staircases of the castle turrets and touch the rugged, weathered walls, imagining what life was like here centuries ago. Ashtown Castle is actually one of my top recommended spots for history lovers visiting Phoenix Park – it's a true hidden gem!
Have you discovered any cool castles, forts, or medieval architecture during your own travels? Hit me up with your hidden history hotspots! I'd love to add them to my bucket list.
9. Check out the Visitor Centre
I always make a point to stop by visitor centres when exploring new parks and nature sites. So I made sure to visit the Phoenix Park Visitor Centre right when I arrived to get helpful maps and learn about the attractions.
The Centre has fascinating exhibits detailing the long history of Phoenix Park, the stories behind its many landmarks, and info about the wildlife inhabitants like the deer herd. Visiting helped orient me so I could better plan what I wanted to see and do. I definitely recommend going here first!
What about you – do you make use of park visitor centres and exhibits when exploring new places? I'd love any hot tips you have for making the most of them!
10. Spot even more wildlife!
Aside from the famous deer herd, Phoenix Park is teeming with all types of wildlife. I loved catching glimpses of colourful songbirds flitting through the trees, spotting squirrels scampering around, and even spying a fox dart quickly across the forested trails.
You never know what creatures you might encounter while wandering Phoenix Park's diverse ecosystems. Keep your eyes peeled for wildlife everywhere from the woods to the meadows to the ponds. Seeing animals thrive in an urban green space is always such a memorable treat for me!
With so many incredible sights and activities, Phoenix Park truly offers something for everyone. During my visit, I made sure to see a mix of gardens, historic structures, wildlife, and more to fully experience everything this oasis has to offer.
Planning Your Visit
Phoenix Park is extremely convenient to access from Dublin city centre. Here are some tips for getting there and making the most of your visit:
By Bus: Multiple Dublin Bus routes stop right inside or near the park gates, including the 37, 38, 39, 70, and 120 lines.
By Tram: The Luas Red Line has a stop at Heuston Station, which is a short walk from the park entrance.
By Foot: On a nice day, you can walk from the city centre in about 30-40 minutes.
By Bike: Rent a bike and cycle around the park's trails – bike rentals are available onsite.
Best Times to Visit: Early morning and weekdays to avoid crowds. Summer has the most daylight.
Length of Visit: Plan to spend at least 3-5 hours to explore the highlights. A full day is ideal.
Food: Bring a picnic or eat at the Tea Room Café inside the park.
Map: Pick up a map at the Visitor Centre or download one online to navigate.
With the right planning and timing, you're sure to have an amazing experience at Phoenix Park. The landscapes are so vast and varied that you forget you're still in the city. It's the perfect urban nature escape right in Dublin!
My Personal Phoenix Park Itinerary
To give you inspiration for planning your own Phoenix Park adventure, here's a recap of how I structured my visit:
Morning
Arrived via bus around 9 AM
Picked up a map at the Visitor Centre
Cycled to People's Gardens and explored
Saw deer grazing in the meadows
Visited historic monuments
Afternoon
Had lunch at the Tea Room cafe
Continued cycling around scenic trails
Went to Ashtown Castle and Visitor Centre
Wandered through kitchen gardens
Evening
Took a long stroll to admire the sunset views
Saw even more deer before leaving around 6 PM
This leisurely-paced itinerary allowed me to see a variety of landscapes and attractions at Phoenix Park. I'd recommend picking 2-3 areas you're most excited about, and then just wandering as you please – there's so much natural beauty to take in!
Insider Tips for Visiting Phoenix Park
After an incredible day exploring massive Phoenix Park, I wanted to share some final tips to make the most of your visit:
Bring binoculars for wildlife viewing from afar
Don't try to touch or feed the deer – they are wild animals
Visit on weekends to people watch as locals play sports
Have a picnic on the grounds or grassy meadows
Wear comfy shoes for walking; trails can be uneven
Allot at least half a day to explore – it's huge!
Check the online calendar for events happening during your visit
Use the bathroom at the Visitor Centre before exploring
Bring a backpack rather than a purse for handsfree exploring
Hopefully, these tips will help enhance your own Phoenix Park experience! Let me know if you have any other questions.
Final Impressions: An Urban Oasis Not to Miss
Visiting Phoenix Park was undoubtedly one of my favourite parts of my Dublin trip. I was constantly impressed by both the sheer vastness of the park and the diversity of sights and activities within its leafy confines.
From biking along forest trails to having a picnic surrounded by gardens to spotting deer gracefully wandering the meadows – Phoenix Park offers a little taste of nature and serenity right in the thriving heart of Dublin.
I highly recommend visiting Phoenix Park during any trip to Dublin. It's the perfect place to decompress and explore, with something for visitors of all ages to enjoy. I know I'll certainly be returning to continue discovering new corners and revisiting my favourite sights in this urban oasis.
Have you visited Phoenix Park in Dublin? Let me know about your experience in the comments below! I'd love to hear your insights and tips. And as always, please share any recommendations you have for other incredible city parks or natural spaces worth exploring in Dublin or beyond. My inner adventurer is always itching for the next excursion!
FAQs about Phoenix Park in Dublin
When is the best time to visit Phoenix Park in Dublin?
I recommend visiting Phoenix Park early in the morning and on weekdays if you want to avoid the crowds. The summer season is particularly lovely as you'll have the most daylight hours to explore. However, any season provides its unique charm at the park.
Can I spot wildlife at Phoenix Park?
Absolutely! Phoenix Park is home to a variety of wildlife. The iconic wild fallow deer roam the park, and it's a treat to see them up close. Additionally, you might spot songbirds, squirrels, and even foxes in the park's diverse environments. Always keep an eye out – nature's beauty is everywhere here.
Are there any historical landmarks in Phoenix Park?
Yes, Phoenix Park boasts several historic landmarks. The Wellington Monument and the Papal Cross are two of my favourites. These landmarks not only provide a sense of history but also enhance the park's beauty. The plaques nearby offer insightful information on each monument.
How can I get to Phoenix Park from Dublin city centre?
Phoenix Park is conveniently accessible from the Dublin city centre. You can take several Dublin Bus routes that stop inside or near the park, like the 37, 38, and more. Alternatively, the Luas Red Line stops at Heuston Station, which is a short stroll to the park. Of course, walking or biking from the city centre is also a great option!
Are there dining options within Phoenix Park?
Definitely! After all that exploring, if you're feeling peckish, the Tea Room Café is a delightful spot inside the park. I personally enjoyed their aromatic teas, fresh baked goods, and wholesome meals. If you prefer, you can also pack a picnic to savour amidst the park's scenic beauty.
Is there a visitor centre at Phoenix Park?
Yes, there's a Phoenix Park Visitor Centre, which I highly recommend visiting when you first arrive. It's stocked with helpful maps and exhibits about the park's history, wildlife, and attractions. I always find it helpful to get oriented and plan my visit.
Can I explore Phoenix Park on a bike?
Absolutely! One of my favourite experiences was biking through Phoenix Park. The park has around 14km of cycling trails that meander through forests, gardens, and more. If you don't have your own bike, there are rental options available onsite. Riding amidst the park's beauty is truly invigorating!
📣 Local Insider Tips: Plan Your Dream Trip to Dublin with Our Guide!
👉 What's the Best Way to Get Around Dublin and Ireland?
By Car – We're a big fan of renting a car and driving ourselves while touring the island. It allows us to see attractions at our own pace outside the city centre too. We find the best rental deals through Discover Cars. (Read more)
👉 Where Can I Book a Place to Stay in Dublin?
Maybe – For hotels, we recommend Booking.com to compare places. If you are looking for a vacation rental, VRBO is a top choice. We advise reading reviews carefully before booking. (Read more)
👉 Which Site Finds the Cheapest Dublin Flights?
Check out Expedia first when booking airfare. Setting up price alerts is an easy way to grab deals when fares drop. (Read more)
👉 What's the Best Way to Get from the Airport to Dublin City Centre?
By Bus – The Dublin Express Bus is an affordable and convenient option. Taxis are readily available as well. (Read more)
Private Transfer – Travel to and from Dublin Airport in style and comfort with a private luxury van or minibus transfer. Skip the taxi queues and enjoy a personalized meet-and-greet service, ensuring a smooth start or end to your Dublin adventure! (Read More)
👉 Is There a City Pass to Access Multiple Dublin Attractions?
Absolutely – The Go City All-Inclusive Pass is your ticket to over 40 top attractions in Dublin. It includes spots like the Guinness Storehouse, Dublin hop-on hop-off bus tours, Christchurch Cathedral, and many more. (Read more)
👉 What Are Some Recommended Attractions in And near Dublin?
Dublin, located along Ireland's east coast, offers several nearby attractions worth exploring. The Giants Causeway, Cliffs of Moher, Galway, and Belfast are all accessible by a short drive or flight. (Read More)