Looking for the best hotels in Wicklow, mate? Well then, you've certainly landed on the right page!
Wicklow is where I hail from. It's not just home to breathtaking landscapes and marvellous heritage sites. It also hosts a range of fantastic accommodations that cater to every type of traveller – from luxury seekers to budget explorers.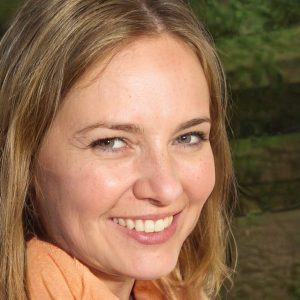 "During my travels across Wicklow, I've been fortunate to discover some hidden havens and let me tell you, there's nothing quite like being nestled amidst nature, enveloped in the warmth of underfloor heating. Wicklow's landscape, with its arresting mountain vistas, offers the perfect backdrop for such unique retreats. If you're yearning for an intimate experience that's both rustic and modern, this is it. Trust me, it's the kind of escape where every detail, down to the comforting floor warmth, matters. Dive in and let Wicklow work its magic on you!" – Amy O'Donovan
Let me take you through my personal selection of top-rated lodgings here; including boutique gems hidden amidst the Wicklow Mountains, countryside retreats offering quaint rural charm, coastal resorts for sea-lovers, family-friendly hubs ensuring comfort for your little ones and even pet-friendly spots if you're tagging along with furry pals!
Join me as I uncover Wicklow's hospitality treasures and who knows? You might find an accommodation gem that suits your style perfectly. So tell me… are you excited about discovering some opulence surrounded by natural beauty or keen on more affordable yet cosy stay options in Garden County?
Disclosure: We partake in select partnerships, enabling us to benefit from some purchases you make via our provided links. This comes at no extra charge to you, and we value your continued patronage! 👏😀 Accommodation prices and availability may vary. Some options may not be available for your chosen dates. Thanks for your understanding and support! 🌟🙌
💁‍♀️ In a Hurry? My Top Picks for Best Hotels In Wicklow
Discover My Exclusive Guide to the Best Hotels in Wicklow: Luxury, Affordable, Boutique & Pet-Friendly Retreats Await!
⭐️ Rating: 8.4/10 | 📍 Location: Wicklow, Ireland | 👉 View on Booking.com
The Bridge Tavern, sitting a short distance from Wicklow Gaol, exudes charm and hospitality. Its prime location makes it one of the best hotels in Wicklow. With a combination of its historic setting, luxurious amenities, and delectable dining, it promises guests an authentic Wicklow experience.
During my stay at The Bridge Tavern, I was instantly captivated by its quaint charm. My room was spacious, offering breathtaking views of the river. The cleanliness was impeccable, and it felt newly furnished. Breakfasts were a delightful treat with a full English/Irish spread, and dining in the restaurant felt like an intimate affair. Sipping my tea in the room, I gazed out at the iconic Wicklow Gaol and felt completely immersed in the town's spirit. The standout? The evening entertainment. Oh, how I loved the live music in the bar! Do you have a favourite folk song? They might just play it!
Trust me, a stay at The Bridge Tavern feels like diving deep into Wicklow's heart. A gem waiting to be explored, it promises memories you'll cherish forever.
The hotel is close to Wicklow Gaol, the National Garden Exhibition Centre, Glendalough Monastery, Brayhead.
This hotel is an excellent choice for Couples seeking a romantic getaway, history enthusiasts, and travellers looking for authentic Irish experiences.
Available Facilities: Free WiFi, Restaurant, Tea/coffee maker in all rooms, Bar, Superb breakfast.
Review from a Guest: "The room was spacious clean and comfy The location was on the river. The staff were great! The food was lovely! Breakfast with a view of the river… loved it can't recommend enough!" – Lynn, United Kingdom.
⭐️ Rating: 9.2/10 | 📍 Location: Wicklow, Ireland | 👉 View on Booking.com
Powerscourt Springs Health Farm, tucked away in scenic Wicklow, is a mere stone's throw from Powerscourt House, Gardens and Waterfall. With a stunning backdrop of nature, this health farm offers luxurious accommodations complete with a refreshing garden, private parking, and exquisite dining options. Dive into a plethora of wellness facilities, including an indoor pool, sauna, and hot tub, and explore Wicklow's scenic trails. As one of the best hotels in Wicklow, it boasts a location rating of 9.0, ensuring an exceptional experience for couples and solo travellers alike.
During my stay at Powerscourt Springs Health Farm, the serenity was palpable. My room, equipped with a plush bed and a sleek flat-screen TV, became my solace. But what truly stood out were the mornings when I took invigorating dips in the indoor pool, followed by relaxing sessions in the sauna. The surrounding beauty of Wicklow added to the charm, and I found myself lost in hikes and nature walks. The evening meals? Simply divine! Their restaurant serves mouth-watering dishes that left me yearning for more. And the cherry on top? A revitalising massage at their spa, which I'd recommend to anyone in a heartbeat.
There's a world of tranquillity and luxury awaiting you at Powerscourt Springs Health Farm. Dive into an experience that's brimming with relaxation, scenic beauty, and top-notch hospitality. You wouldn't want to miss out on one of Wicklow's finest!
The hotel is close to: Powerscourt House, Gardens and Waterfall, National Sealife Aquarium, Brayhead, and the National Garden Exhibition Centre.
This hotel is an excellent choice for Couples seeking a romantic getaway, solo travellers in need of relaxation, and wellness enthusiasts.
Available Facilities: Indoor swimming pool, Spa and wellness centre, Free WiFi, Bar, Free private parking.
Review from a Guest: "Food was superb. Beautiful location. Peaceful and relaxing." – Joolsd, Ireland.
⭐️ Rating: 6.5/10 | 📍 Location: Wicklow | 👉 View on Booking.com
Tucked away in Wicklow, a mere 19 km from Mount Wolseley (Golf), the Magmell Townhouse is a breath of fresh air for those seeking a comforting retreat. With its air-conditioned rooms and tranquil garden, this establishment ensures a restful stay. It's not just a place to sleep; it's an experience, boasting a convenient proximity to notable landmarks, including the Carlow Golf Club and Carlow Courthouse.
During my stay at the Magmell Townhouse, the serenity of the garden view from my Queen Room truly captivated me. Every morning, I'd relish a fresh cup of coffee from the in-room machine, taking in the sounds and sights of nature. Oh, and did I mention the sauna? After a day of exploring, there's nothing better than unwinding in the warmth. The room itself, with its plush bedding and modern amenities, felt like a haven. What truly struck me was the fine balance the hotel struck between modern convenience and traditional charm. And, while sipping on my coffee, I'd often wonder, have you ever felt the thrill of discovery when you chance upon a lesser-known gem?
Now, imagine this: after an adventure-filled day, sinking into a comfortable bed in a room that feels like home but with all the luxuries of a hotel. That's Magmell for you. Go on, experience the magic for yourself!
The hotel is close to Mount Wolseley (Golf), Carlow Golf Club, Carlow Courthouse, County Carlow Military Museum, and Athy Heritage Centre-Museum.
This hotel is an excellent choice for Couples seeking a serene escape, golf enthusiasts, and history buffs.
Available Facilities: Sauna, Free Parking, Garden, Flat-screen TV, Coffee machine.
Review from a Guest: "The garden views are to die for! Such a peaceful stay." – Aiden, UK.
⭐️ Rating: 8.1/10 | 📍 Location: Rathnew, Wicklow County | 👉 View on Booking.com
Tinakilly Country House Hotel, built in 1883, exudes Victorian elegance amidst seven acres of lush gardens, offering striking sea views. As one of the finest hotels in Wicklow, this 4-star gem boasts traditional rooms enriched with antique furniture and modern amenities, ensuring a memorable stay. Its award-winning Brunel Restaurant, adorned with 2 AA red rosettes, serves delectable dishes combining modern and traditional flavours.
Honestly, my stay at the Tinakilly Country House Hotel felt like diving into a historical romance novel. I woke up every morning to a magnificent sea view, the gentle rustling of ancient oaks, and the scent of flowers wafting in through the window. The garden view room? Absolutely sublime. Breakfast was an indulgence – imagine a full English/Irish spread with ingredients that tasted like they'd just been picked! The Brunel Restaurant truly lived up to its reputation, offering a culinary journey that's a feast for both the eyes and the palate. Did I mention the delightful evening strolls through the aromatic herb gardens? Sharing this feels like revealing a well-kept secret, but it's just too good not to!
Don't just take my word for it; Tinakilly offers an experience you'll cherish forever. Dive into its timeless charm and discover why it stands tall among Wicklow's best!
The hotel is close to: Wicklow's pristine beaches, Wicklow Mountains National Park, and historic sites.
This hotel is an excellent choice for Couples seeking a romantic getaway, history buffs, and those craving serenity.
Available Facilities: Free parking, Non-smoking rooms, Facilities for disabled guests, Restaurant, Free WiFi, Bar.
Review from a Guest: "The house and the gardens are spectacular, the room had the best view of the garden! Best stay ever." – Annalisa, Italy.
⭐️ Rating: 9.8/10 | 📍 Location: Rathnew, Wicklow | 👉 View on Booking.com
Experience the perfect blend of rustic charm and modern amenities at the Cosy Double Shepherds Hut in Wicklow. Set against breathtaking mountain views, this distinctive stay boasts underfloor heating, ensuring you're enveloped in warmth no matter the weather. With free WiFi, private parking, and a stone's throw away from Wicklow Gaol, it truly stands out as one of the best stays in Wicklow.

During my stay, I was enchanted by the scenic mountain vistas right from my window. Waking up to the mist-covered peaks, and then brewing a cup of coffee in the fully equipped kitchenette was the perfect start to my day. The highlight, without a doubt, was the underfloor heating – it felt like a warm hug on a chilly evening! And let's talk about the surroundings. The garden and barbecue added a touch of laid-back luxury. The hut's close proximity to attractions like Glendalough Monastery just elevated the entire experience. Honestly, every moment felt like a serene escape into nature.
Why wait? The Cosy Double Shepherds Hut is more than just a place to stay; it's an experience waiting to unfold. Dive into the tranquillity of Wicklow and treat yourself to an adventure like no other.
The hotel is close to: Glendalough Monastery, Wicklow Gaol, National Garden Exhibition Centre.
This hotel is an excellent choice for Couples seeking a romantic getaway, nature enthusiasts, and those looking for a unique lodging experience.
Available Facilities: Free WiFi, Private Parking, Fully-Equipped Kitchenette, Barbecue, Garden.
Review from a Guest:
"Such a peaceful weekend, but yet only 5 minutes taxi to Wicklow town for restaurants." – Eric, Ireland.
⚠️ Expertise and Transparency – Our Review and Ranking Process: At HeyDublin, we are committed to providing comprehensive, trustworthy, and unbiased reviews. Our review and ranking process involves extensive research, testing, and verification by our team of experts.
Learn more about our review and ranking process.
My Final Thoughts on Best Hotels In Wicklow
Reflecting on the best hotels in Wicklow, I fervently attest that these luxury resorts deliver more than just a touch of class and elegance. Whether it's an affordable haven or a lavish retreat, each establishment offers far more than merely being a resting place for weary travellers. With family-friendly amenities, pet-friendly environments and proximity to beautiful countryside and coastal attractions, top-rated accommodations in Wicklow promise memorable stays underpinned by unmissable Irish hospitality! My heart swells with joy anticipating your experiences at these boutique hotels – from quaint seaside resorts to grand manor houses tucked away amidst rolling hills. Remember: discoveries await at every corner in wonderful Wicklow!
FAQs about Best Hotels In Wicklow
What can I expect when booking a hotel in Wicklow through this site?
I've always believed that choosing the right accommodation can make or break a trip. Through this platform, you can expect a variety of choices ranging from hotels, B&Bs, and hostels, to unique sustainable travel options in Wicklow. Not only that, but most of the accommodations include user reviews, allowing you to make an informed decision based on real guest experiences. I also appreciate the fact that there's a clear indication of the amenities, such as free WiFi, parking, and breakfast options.
How does the property rating system work?
When I was browsing, I noticed that properties are rated based on guest reviews and range from 1 to 5 stars. It's an easy way to quickly gauge the quality and services of the accommodation. I usually aim for places with ratings of 'Very Good' (8+) or 'Superb' (9+). It ensures I'm getting a top-notch experience for my stay.
Are there sustainable travel accommodations available?
Absolutely! While planning my trip, I was thrilled to find a 'Travel Sustainable' filter. Properties with this label are taking active steps to be eco-friendly and sustainable. There are different levels to this, from Level 1 to Level 3, which indicate the degree of sustainability measures in place. It's heartening to see accommodations considering their impact on our planet.
What activities can I engage in when staying in Wicklow?
Wicklow offers a plethora of activities to indulge in. For nature enthusiasts like me, the options for hiking, cycling, and horse riding are abundant. If you're a golfer, you'd be pleased to know there are several golf courses within a 3 km radius. Fishing enthusiasts are also in for a treat. The presence of so many activities was a major plus for me when choosing Wicklow as my travel destination.
Can I find accommodations with specific room facilities?
Yes, indeed! The platform allows you to filter properties based on specific room facilities. During my last visit, I wanted a room with a sea view and a balcony. I was able to easily apply these filters and narrow down my choices. Whether you're looking for air conditioning, a kitchenette, or even a private bathroom, the site caters to your unique preferences.
How close are these properties to the main landmarks in Wicklow?
Proximity to landmarks is crucial for me. Thankfully, this platform clearly mentions the distance of properties from main attractions such as Glendalough, Wicklow Gaol, and Druids Glen Golf Club. Some accommodations are even less than a kilometre away from the centre of Wicklow, making it super convenient for travellers like me who prefer to be in the heart of things.
Do these accommodations have policies in place for persons with disabilities?
Ensuring inclusivity, several properties listed here are wheelchair accessible. I also noticed specific filters like 'Toilet with grab rails' and 'Entire unit wheelchair accessible', catering to guests with mobility challenges. It's commendable to see properties being considerate and making travel comfortable for everyone.
🙋‍♂️ Are we missing something?
💁‍♀️ Want to be featured here?
📣 Local Insider Tips: Plan Your Dream Trip to Dublin with Our Guide!
👉 What's the Best Way to Get Around Dublin and Ireland?
By Car – We're a big fan of renting a car and driving ourselves while touring the island. It allows us to see attractions at our own pace outside the city centre too. We find the best rental deals through Discover Cars. (Read more)
👉 Where Can I Book a Place to Stay in Dublin?
Maybe – For hotels, we recommend Booking.com to compare places. If you are looking for a vacation rental, VRBO is a top choice. We advise reading reviews carefully before booking. (Read more)
👉 Which Site Finds the Cheapest Dublin Flights?
Check out Expedia first when booking airfare. Setting up price alerts is an easy way to grab deals when fares drop. (Read more)
👉 What's the Best Way to Get from the Airport to Dublin City Centre?
By Bus – The Aircoach bus is an affordable and convenient option. Taxis are readily available as well. (Read more)
👉 What Are Some Recommended Attractions in And near Dublin?
Dublin, located along Ireland's east coast, offers several nearby attractions worth exploring. The Giants Causeway, Cliffs of Moher, Galway and Belfast are all accessible with a short drive or flight.