Curious to know about the best hotels in Ranelagh, right?
Imagine stepping into your exquisite suite in a top-rated hotel in this quaint district. After a day of sightseeing, you sink into lavish furnishings amidst all the boutique charm Ranelagh has to offer. Pure bliss! From luxury accommodations for those special occasions to affordable options that don't compromise on comfort or even charming bed and breakfasts offering an intimate experience – we've got it all here!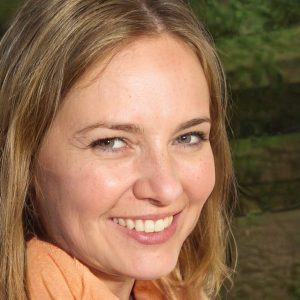 "During my countless visits to Dublin, I've made it my mission to unearth the city's best-kept secrets. And Ranelagh? It's an absolute gem! Nestled amidst the urban pulse of Dublin, Ranelagh is that perfect blend of charm and sophistication. Its boutique ambience, quaint streets, and local buzz are just unmatched. Dive in, explore, and let the magic of Ranelagh enchant you. Trust me, it's an experience you'll cherish forever!" – Amy O'Donovan
And isn't there something quite delightful about a snug guesthouse with hospitable hosts? It's an invigorating break from standard stays, making your holiday feel more personal – like staying with friends.
Now let me walk you through some fantastic recommendations comprising luxury stays and homely B&Bs alike. Trust me; these gems will make your stay in Ranelagh unforgettable!
So tell me, are you ready for this enchanting tour around the best places to stay in Ranelagh?
Disclosure: We partake in select partnerships, enabling us to benefit from some purchases you make via our provided links. This comes at no extra charge to you, and we value your continued patronage! 👏😀 Accommodation prices and availability may vary. Some options may not be available for your chosen dates. Thanks for your understanding and support! 🌟🙌
💁‍♀️ In a Hurry? My Top Picks for Best Hotels In Ranelagh
Discover the Ultimate Luxury Accommodations in Ranelagh: My Handpicked List of Top-Rated Boutique Hotels and Charming Guesthouses for an Unforgettable Stay
⭐️ Rating: 8.6/10 | 📍 Location: Dublin City Centre | 👉 View on Booking.com
Dive deep into the heart of Dublin at the Hilton, a waterfront marvel near the charming Ranelagh. The hotel prides itself on a blend of top-notch amenities, from pet-friendly services to an array of gastronomical delights at its restaurants and bistros. Embrace the breeze by the canal while taking advantage of free WiFi, air-conditioning, and the gym, ensuring a luxurious stay in Dublin's best.
Oh, the joy of waking up to the calming canal views, right from the expansive windows of my Superior Room. The Charlemont Bar became my favourite morning haunt with its hearty breakfast offerings. But what took the cake was the evening at Charlemont Bistro; the atmosphere was electric, and the children's menu? A delightful touch. It's hard to forget the whispers of history echoing from St. Stephen's Green, just a short stroll away. Fancy a little shopping? Grafton Street beckoned with its allure, while the melodies from St. Patrick's Cathedral played the perfect background score. Ever wondered what it feels like to truly live in Dublin? Here's your chance.
Trust me, the Hilton Dublin isn't just a hotel, it's an experience that's waiting to be lived. With every corner echoing the soul of Ranelagh, you'll regret not diving into this once-in-a-lifetime escapade.
The hotel is close to: St. Stephen's Green, Grafton Street, and St. Patrick's Cathedral.
This hotel is an excellent choice for Couples, families, and business travellers seeking luxury and proximity to Dublin's top attractions.
Available Facilities: Pet-friendly services, Restaurant & bistros, Free WiFi, Air conditioning, Gym.
Review from a Guest: "The view of the canal from my room was simply mesmerising! It felt like Dublin's heart was beating just for me. Unforgettable stay!" – Sarah, UK.
⭐️ Rating: 9.2/10 | 📍 Location: Dublin City Centre | 👉 View on Booking.com
In the heart of Dublin, Conrad Dublin stands as an epitome of luxury and comfort. This elegant hotel, located near the picturesque St. Stephen's Green, offers an eclectic mix of traditional charm and modern amenities. With two on-site restaurants and the luxury of choosing from rooms with king beds to spacious suites, Conrad Dublin boasts more than just comfort. The warm hospitality coupled with top-notch amenities makes it a must-visit destination for those wishing to experience the best in Ranelagh.
During my stay at the Conrad Dublin, I felt wrapped in luxury. My room, with its city view, provided a scenic backdrop to my mornings, whilst the pet-friendly environment ensured my furry friend felt as pampered as I did. Every evening, I'd find myself at Lemuel's, the cocktail bar overlooking the garden. The international delicacies paired with their signature cocktails felt like an adventure for the palate. And can we talk about the location? Just a short stroll, and I was exploring the historic Trinity College and Dublin Castle. It was those little moments, like the alfresco dining at the Terrace Kitchen or the peaceful ambience of the Coburg, that made my stay nothing short of spectacular.
Dublin has its charms, but Conrad Dublin? It's an experience in itself. The plush rooms, tantalising cuisine, and prime location are a testament to the grandeur that awaits. Dive into the splendour, discover the magic, and let Conrad Dublin be the highlight of your Ranelagh adventure.
The hotel is close to: St. Stephen's Green, Trinity College, and Dublin Castle.
This hotel is an excellent choice for Luxury seekers, food enthusiasts, and those wishing to be in the heart of Dublin.
Available Facilities: Pet-friendly, Free WiFi, On-site restaurants, Air conditioning, and Parking available.
Review from a Guest: "An exceptional stay! Every detail was perfect, from the spacious rooms to the delicious meals. Truly, a gem in Dublin." – Sarah, UK.
⭐️ Rating: 8.2/10 | 📍 Location: Dublin City Centre | 👉 View on Booking.com
Located in the heart of Dublin, The Dean Dublin shines as one of Ranelagh's finest 4-star hotels. Beyond its strategic location near Grafton Street, the hotel boasts three alluring bars, a rooftop restaurant, and enticing amenities like a pool, gym, and complimentary Wi-Fi. Guests seeking an authentic Dublin experience, with a sprinkle of luxury, will find this gem hard to resist.

On my last trip to Dublin, I discovered The Dean Dublin, and what a find! It wasn't just a place to sleep but an experience. From indulging in international cuisine at Sophies (Rooftop) with the city sprawled below me, to unwind with a signature cocktail at The Terrace Roof Bar – every moment felt exclusive. Oh, and who could forget the luxurious City Double Room? With its chic interior and plush bedding, it was the perfect cocoon after a day exploring Ranelagh. Ever enjoyed an al fresco dinner in Dublin's unpredictable weather? Trust me, it's an adventure!
Feeling the urge to explore Dublin's charm, especially Ranelagh? You'd absolutely adore The Dean. Dive into this experience; you won't regret it.
The hotel is close to: St. Stephen's Green, Trinity College, and Dublin Castle.
This hotel is an excellent choice for Culture enthusiasts, city explorers, and luxury seekers.
Available Facilities: Pool, gym, free WiFi, three bars, rooftop restaurant.
Review from a Guest: "An unforgettable experience at Dean Dublin! From the rooftop views to the exceptional service, everything was perfect." – Claire, UK.
⭐️ Rating: 8.8/10 | 📍 Location: Dublin City Centre | 👉 View on Booking.com
Waterloo Townhouse & Suites stands as an emblem of refined hospitality near Dublin's bustling heart. This 4-star establishment is celebrated not just for its sophisticated ambience but also for being among the best hotels in Ranelagh. Guests rave about its proximal attractions, free WiFi, and the 24/7 front desk service ensuring every comfort is met. The added charm? A delightful on-site restaurant ready to tantalise taste buds.
During my stay, I couldn't help but marvel at the allure of the room I stayed in – spacious with a gentle embrace of Irish warmth. Waking up to the bustling sounds of Dublin, taking a short stroll to St. Stephen's Green, and savouring a delectable meal at their restaurant – it was a dream. Do you know the joy of returning to a welcoming space after a long day? That was Waterloo for me! The staff, ever so helpful, shared hidden gems around Ranelagh, turning my stay into an adventure. Remember to ask about the local eateries; I stumbled upon a quaint cafe that had the best scones!
Why wait? Dive into the Dublin experience and discover the luxury and charm that Waterloo Townhouse & Suites offers, especially for those keen to explore Ranelagh.
The hotel is close to Aviva Stadium, St. Stephen's Green, and Trinity College.
This hotel is an excellent choice for Couples, solo adventurers, business travellers, and fans of historical architecture.
Available Facilities: Free WiFi, 24/7 front desk, on-site restaurant, non-smoking rooms, free parking.
Review from a Guest: "A memorable stay in Dublin! The hotel offers impeccable service and an unbeatable location. The charm of Ranelagh is felt throughout." – Laura, UK.
⭐️ Rating: 8.8/10 | 📍 Location: Dublin City Centre | 👉 View on Booking.com
Iveagh Garden Hotel stands as a prime 4-star retreat, right at the heart of Dublin, near the famed Iveagh Gardens. With its combination of a chic ambience and top-notch amenities like free WiFi, a 24/7 front desk, and an in-house restaurant specialising in local cuisine, it effortlessly secures its spot among Ranelagh's finest.

The very first evening at Iveagh Garden Hotel, I was in awe. Its central location meant that I was just a short walk away from some of Dublin's most iconic sites, like St. Stephen's Green. The Deluxe Double Room was a dream with its spacious feel and elegant décor. As a food enthusiast, the bistro won my heart with its delectable local cuisine. Remember that delightful evening? I was sitting at the bar, savouring a drink, reminiscing about my walk around Trinity College. And oh, the morning strolls to Dublin Castle felt like a scene right out of a movie. Have you ever had a hotel elevate your travel experience like that?

The Iveagh Garden Hotel is more than just a place to rest. It's an experience waiting to be embraced. Take a leap, and let Dublin's finest become part of your travel story.
The hotel is close to: St. Stephen's Green, Trinity College, and Dublin Castle.
This hotel is an excellent choice for Solo travellers, couples looking for a romantic getaway, and culture enthusiasts keen on exploring Dublin's rich history.
Available Facilities: Parking, Bar, Free WiFi, Laundry facilities, 24/7 front desk.
Review from a Guest: "A luxurious stay in the heart of Dublin. Truly unmatched!" – Olivia, UK
⚠️ Expertise and Transparency – Our Review and Ranking Process: At HeyDublin, we are committed to providing comprehensive, trustworthy, and unbiased reviews. Our review and ranking process involves extensive research, testing, and verification by our team of experts.
Learn more about our review and ranking process.
My Final Thoughts on Best Hotels In Ranelagh
Honestly, there's a special joy that springs from revealing the best hotels in Ranelagh. Every nook and cranny of these luxury accommodations in Ranelagh is a delightful surprise waiting to be discovered. Whether you prefer top-rated hotels or boutique gems, affordable options or ultimate luxury stays – your choice narrates an unforgettable tale of your very own London experience. Charming guesthouses and quaint bed and breakfasts in Ranelagh add their own distinct charm too! In essence, whether it's family tours or solitary ventures, sharing this information with you feels like contributing personal postcards to your London voyage album! Safe travels ahead!
FAQs about Best Hotels In Ranelagh
How can I secure the best hotel deals in Ranelagh, Dublin?
I frequently visit Ranelagh in Dublin and have found that signing into hotel booking platforms often offers me an average of 15% savings on numerous hotel options. Keeping an eye on seasonal offers and being flexible with my dates can also land me great deals!
What amenities can I expect from Ranelagh hotels?
Having stayed in multiple hotels in Ranelagh, Dublin, I've come to appreciate the variety of amenities they offer. Many provide essentials like parking, pools, and pet-friendly rooms. For those travelling on business, you can expect WiFi and breakfast options. Additionally, for families like mine, there are properties offering in-room conveniences and activities for kids.
Are there any luxury hotel options near Ranelagh?
Absolutely! I've splurged a few times on my trips to Ranelagh. Some of the upscale options I've enjoyed include the Conrad Dublin and The Fitzwilliam Hotel. These hotels often have guest ratings of "Wonderful" and provide top-notch service and comfort.
Can I find eco-friendly accommodations in Ranelagh?
Yes, you can! On one of my recent visits, I stayed at the Iveagh Garden Hotel, which boasts environmentally friendly credentials. It's always a pleasure to find establishments that prioritize sustainability while offering a fantastic guest experience.
How do hotel guest ratings work in Ranelagh, Dublin?
During my numerous stays in Ranelagh, I've always referred to guest ratings before booking. Hotels with ratings like "Wonderful 9+" or "Very Good 8+" are often my go-to. These ratings are based on real guest experiences, so they give me confidence in my choices.
Do hotels in Ranelagh offer special accessibility features?
Yes, and this has been a relief for some of my friends with special needs. Several Ranelagh hotels provide accessibility features like lifts, sign language-capable staff, and roll-in showers, ensuring all guests feel welcome and comfortable.
Can I stay near popular locations in Dublin when booking in Ranelagh?
Definitely! My stays in Ranelagh have placed me close to popular Dublin spots like Merrion Square, Croke Park, and The Convention Centre Dublin. It's convenient and makes exploring the city a breeze!
🙋‍♂️ Are we missing something?
💁‍♀️ Want to be featured here?
📣 Local Insider Tips: Plan Your Dream Trip to Dublin with Our Guide!
👉 What's the Best Way to Get Around Dublin and Ireland?
By Car – We're a big fan of renting a car and driving ourselves while touring the island. It allows us to see attractions at our own pace outside the city centre too. We find the best rental deals through Discover Cars. (Read more)
👉 Where Can I Book a Place to Stay in Dublin?
Maybe – For hotels, we recommend Booking.com to compare places. If you are looking for a vacation rental, VRBO is a top choice. We advise reading reviews carefully before booking. (Read more)
👉 Which Site Finds the Cheapest Dublin Flights?
Check out Expedia first when booking airfare. Setting up price alerts is an easy way to grab deals when fares drop. (Read more)
👉 What's the Best Way to Get from the Airport to Dublin City Centre?
By Bus – The Aircoach bus is an affordable and convenient option. Taxis are readily available as well. (Read more)
👉 What Are Some Recommended Attractions in And near Dublin?
Dublin, located along Ireland's east coast, offers several nearby attractions worth exploring. The Giants Causeway, Cliffs of Moher, Galway and Belfast are all accessible with a short drive or flight.